S'mores never get old! These yummy treats are perfect any time of the year. I've always had a hang-up about them though: the marshmallow is never hot enough to melt all the chocolate bar (and I'm not the biggest fan of milk chocolate bars). Well, I've fixed that with this easy little S'mores recipe replacing the traditional chocolate bar with a simple yummy ingredient!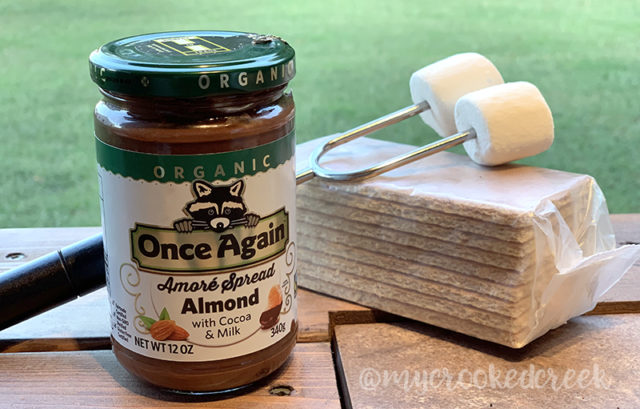 I've worked with the awesome folks over at Once Again Nut Butters before and I'm partnering with them again to bring you this new spin on S'mores!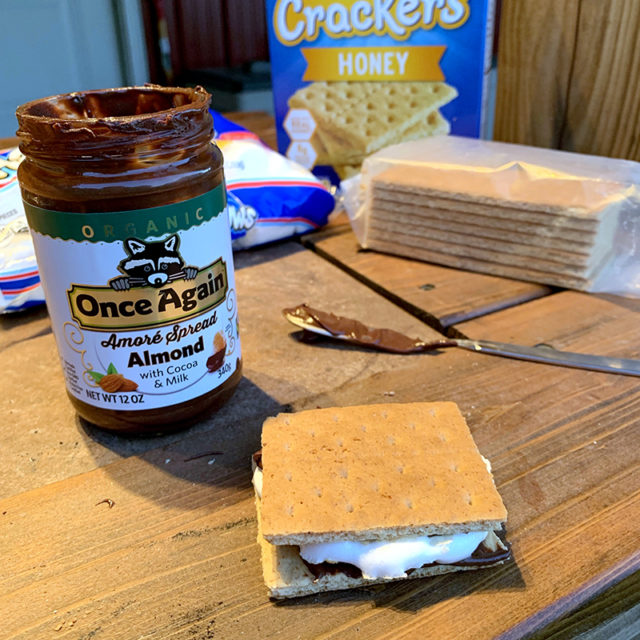 Smothered S'mores Recipe
The recipe is simple. All you need is marshmallows, graham crackers and Once Again Organic Amore Almond Spread! A heat source (campfire or maybe a Sterno S'mores Maker), roasting sticks and a spoon are the only tools you need.
Assemble your S'mores by roasting a marshmallow to your desired toastiness and smearing some Once Again Amore Almond Spread over one or both graham crackers.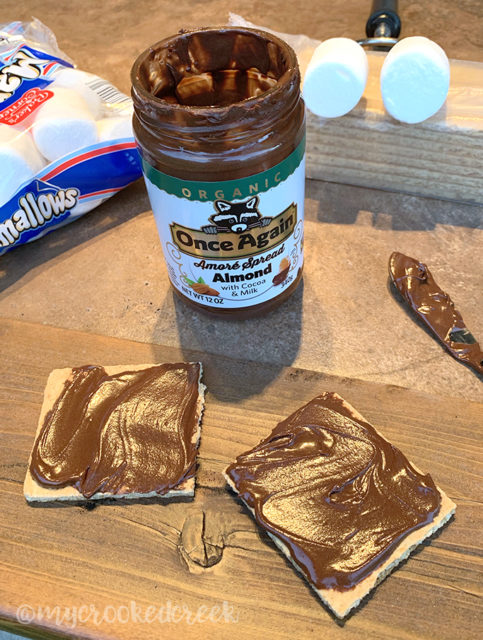 Then smoosh that hot marshmallow between the two slathered graham crackers.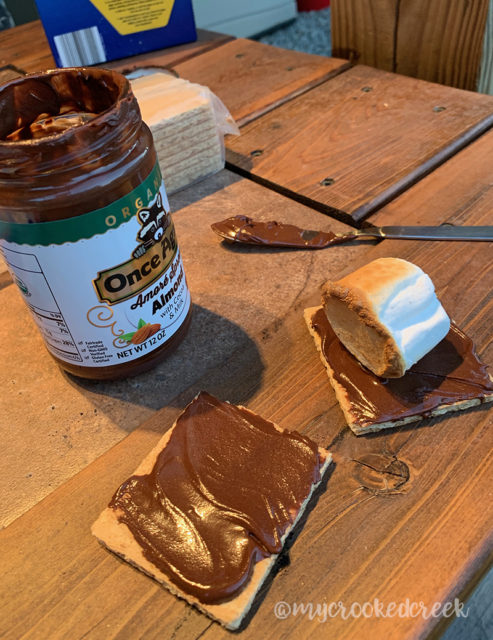 Drewdle was my big helper for this project. He's usually the one who wants to skip everything about S'mores and just eat the chocolate, but he LOVED his Smothered S'more. He said "That was awesome! Way better than a regular S'more!" So there you have it: the testimony of a 5-year-old.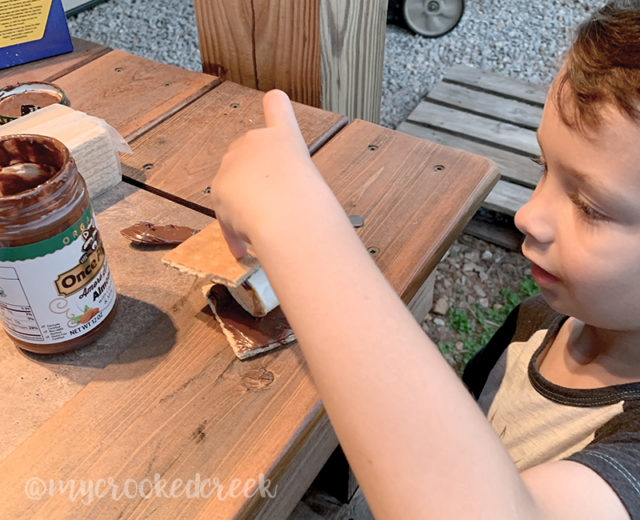 The last and best part is eating the warm yummy gooeyness!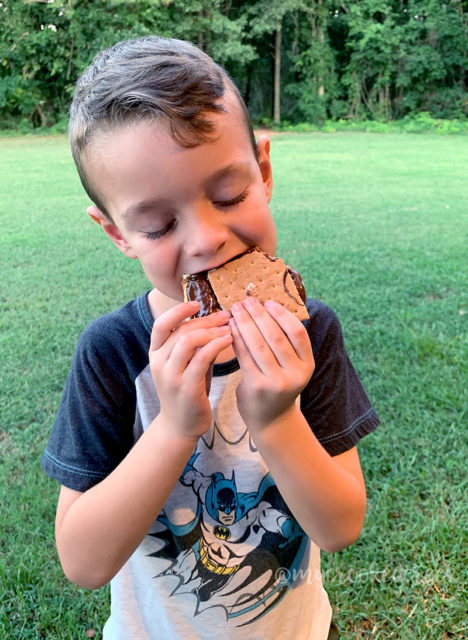 Things got a little messy, but we all know S'mores aren't fun if you aren't covered in the goo.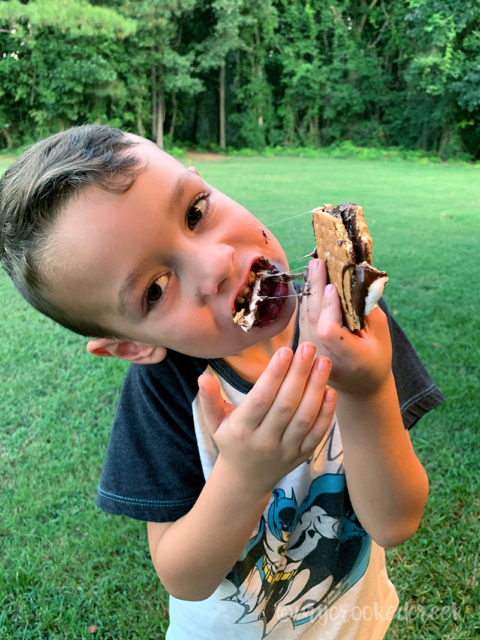 Once Again Organic Amore Almond Spread with Milk Chocolate is a mouthful to say, but it's also a mouthful of goodness in more ways than just taste! It is Certified Gluten-Free, Non-GMO Verified, Certified Organic, and part of Once Again's Honest In Trade program. Once Again products are sustainably made and sourced farm-to-fork. We love that we can trust the ingredients in Once Again's products.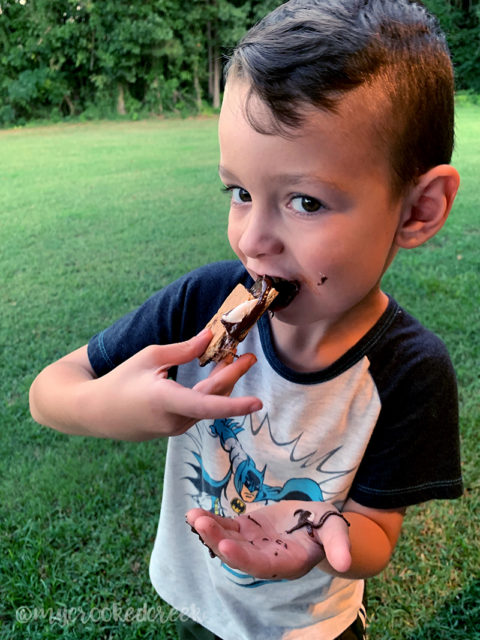 If you are looking for a more healthy way to get your chocolate fix, give Once Again Organic Amore Almond Spread with Milk Chocolate a try. The spread has a rich flavor, creamy texture and is perfect on all types of desserts or even an afternoon snack. We really love it over pretzels!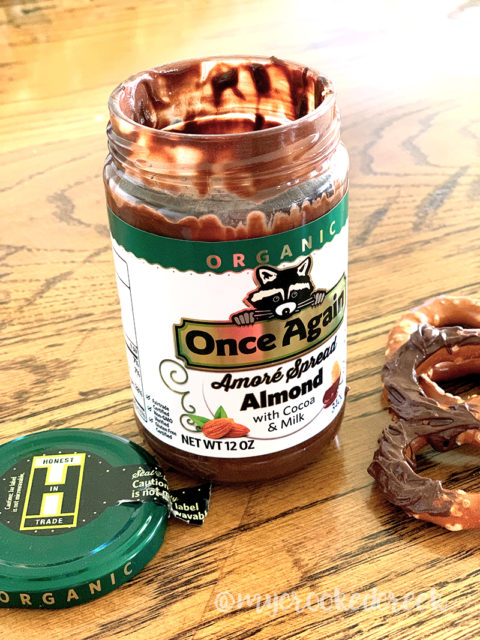 If you aren't a fan of S'mores or toasted marshmallows you could try the spread over plain marshmallows as well.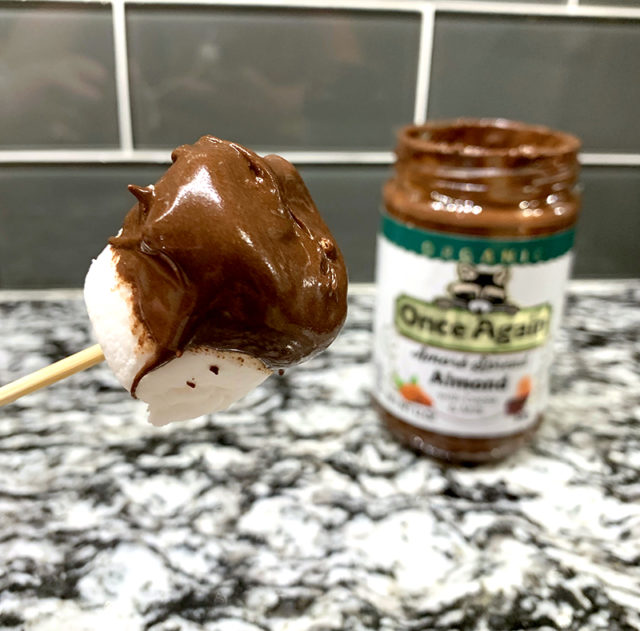 Once Again Organic Amore Almond Spread with Milk Chocolate is available to purchase at natural food stores throughout the United States, on the Once Again website, or even on Amazon!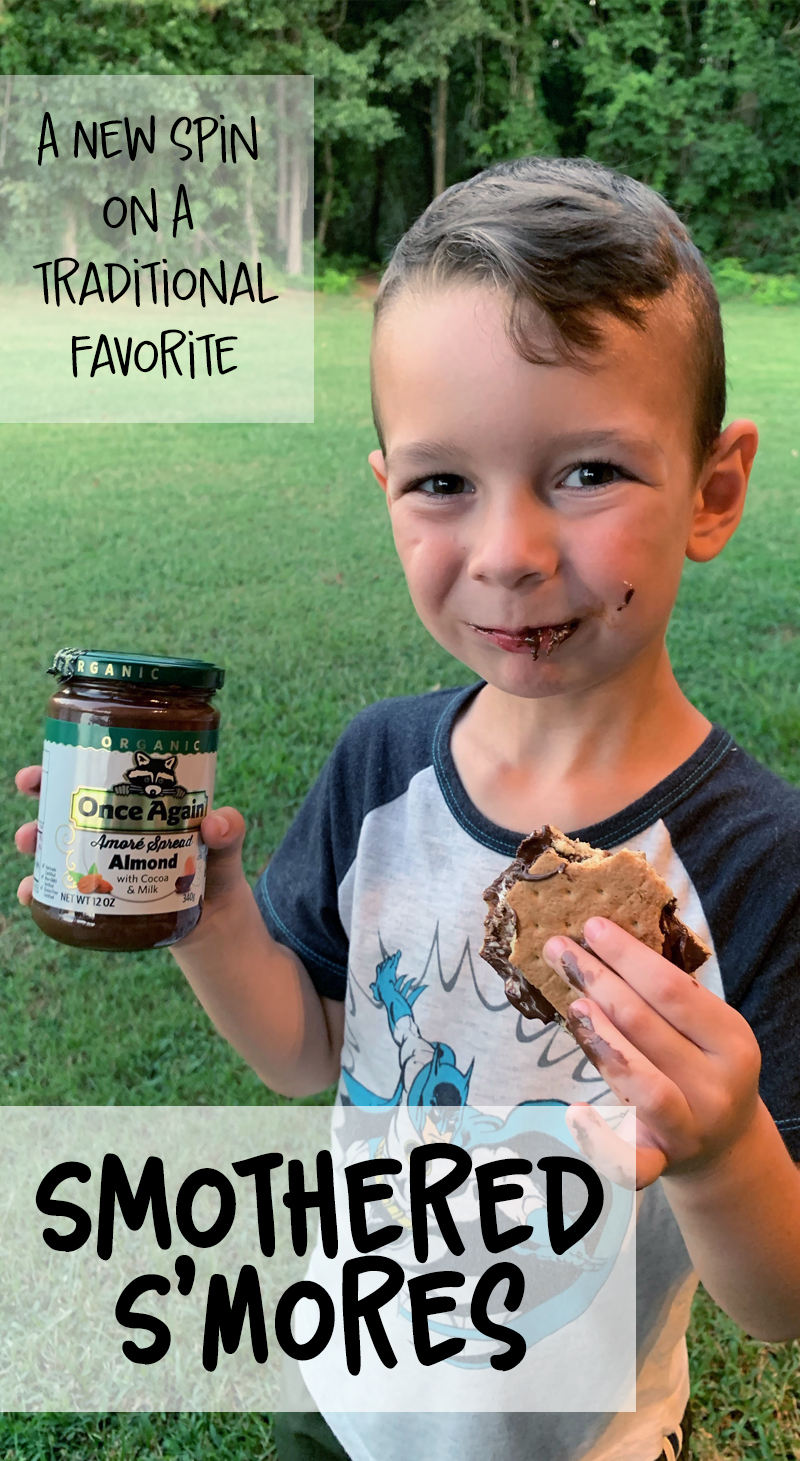 Disclaimer: I received this product for free from Moms Meet to use and post my honest opinions. Compensation for this post was provided and this page may contain affiliate links.