Confession: I have never tried hazelnut spread. It sounds crazy right? I'm half way to 70 and I've never tasted hazelnut spread. Why? I've always been suspicious of the claims. I've seen the recipes and I've heard how yummy it is, but I just didn't believe the hype. Well, the great folks at Once Again and MomsMeet teamed up to send me some samples of the new Once Again Nut Butter Amoré Hazelnut Spread to try.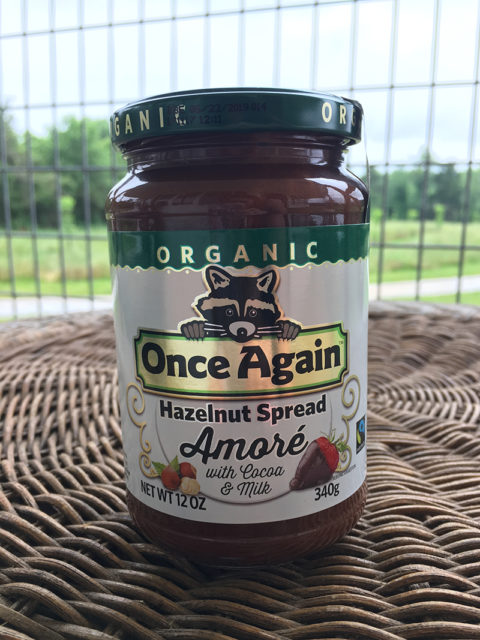 In my skepticism and being the wonderful parent I am I had my kids try it first. Yep, totally threw the little buggers under the bus. Not that they cared. They will try anything with the word "cocoa" in it. We tried it first over some fresh strawberries.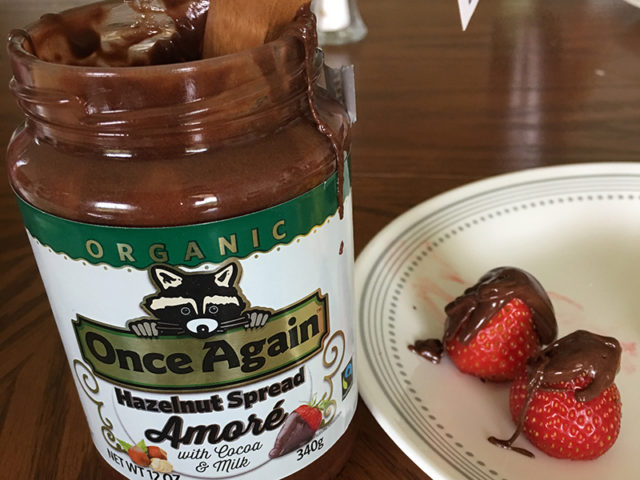 When the kids scarfed their samples down and begged for more I knew it was time to give this stuff a try.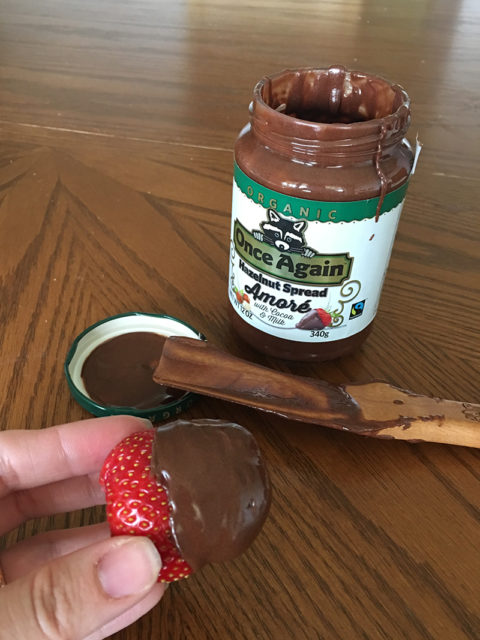 Why oh why have I been holding out on trying hazelnut spread so long?! Amore Hazelnut Spread is very rich and creamy and oh-so yummy! I will also say it was well worth the wait!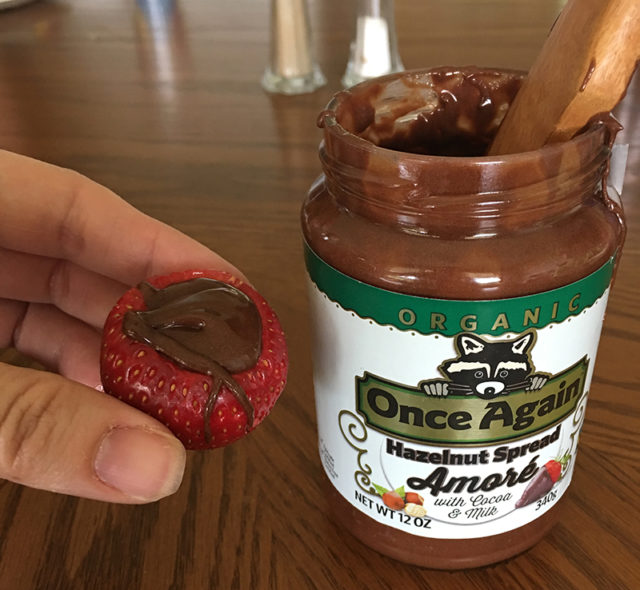 Next, we had to try it over ice cream.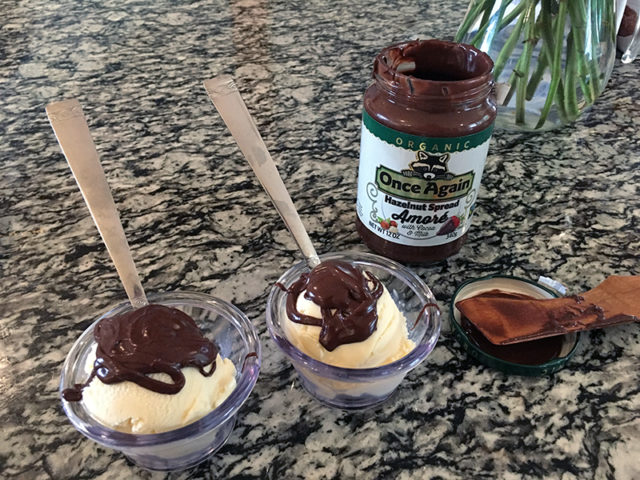 Drewdle loved every bite, and wouldn't even share with his poor mom. Lulu didn't care for the nutty flavor as much on her ice-cream so she shared some with me even though I had my own. It was delicious!
Does this face say it all? I don't think he will ever go back to plain old chocolate syrup.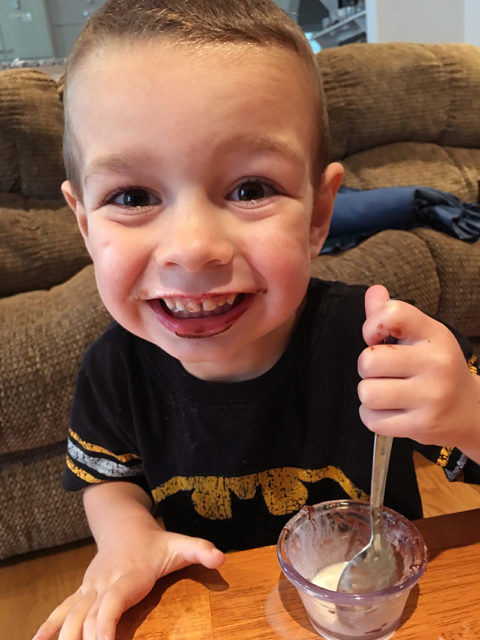 Besides the taste, I really love that I can trust Once Again's ingredients to be organic and all natural. So many yummy treats are also full of chemicals and questionable ingredients, but Once Again takes pride in using sustainable resources and quality ingredients. This particular spread is also gluten free.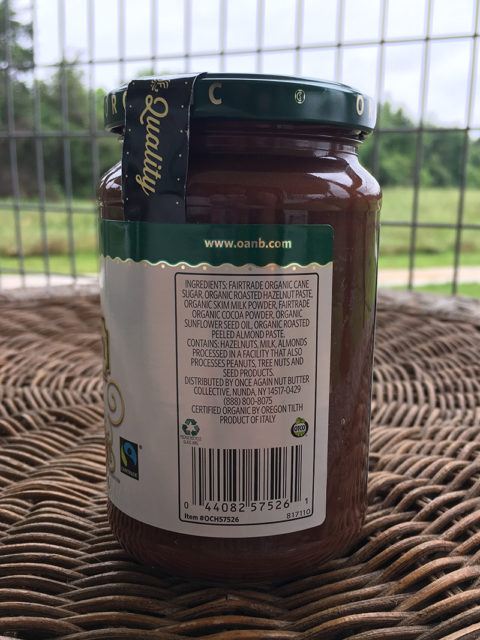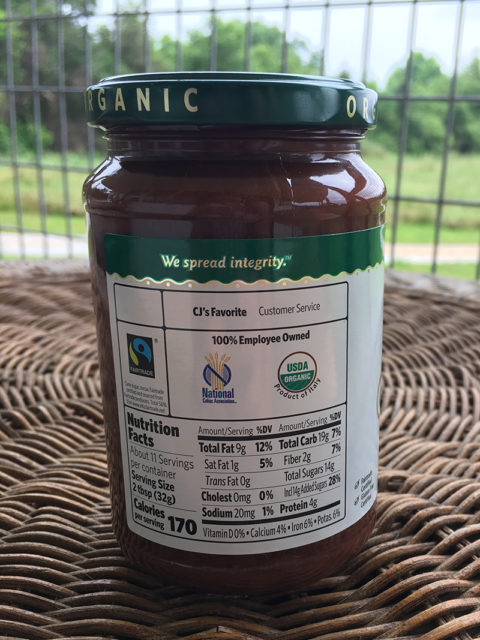 I can't wait to try some of the recipes I found on Once Again's website like Amoré Granola or Amoré Brownies. To use this spread you just stir and serve. You don't even have to refrigerate it after opening. Once Again's Hazelnut Spread has certainly earned a spot in our pantry.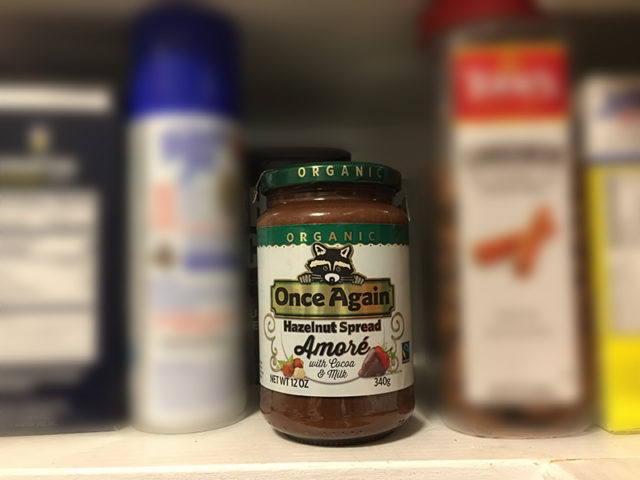 Once Again Nut Butter is an established employee-owned company offering a wide variety of natural and organic nut butters. Since 1976 they have been offering peanut butter and later expanded to manufacture sunflower seed butter, almond butter, cashew butter, and of course the *new* delicious hazelnut spread I have tried. They even offer honey! To try Once Again Nut Butter Amoré Hazelnut Spread or any of their other products for yourself check their website to find a store near you or you can purchase products directly in their online shop.
So to answer my question "Is Hazelnut Spread Worth the Hype?": my answer is emphatically YES but only IF it has ingredients you can trust and tastes yummy – which is a combination offered by Once Again Nut Butter Amoré Hazelnut Spread. I would recommend this spread to anyone who likes hazelnut spreads or maybe if you're like me and have been holding off on trying it – this is worth every bite!