Exploding Kittens is at it again with another great game for your next family game night!  Anarchy Pancakes is based on the Spot It! series of games.  Each "pancake" has interesting (and weird) characters on it.  You match yours to everyone else's to get rid of your pancakes.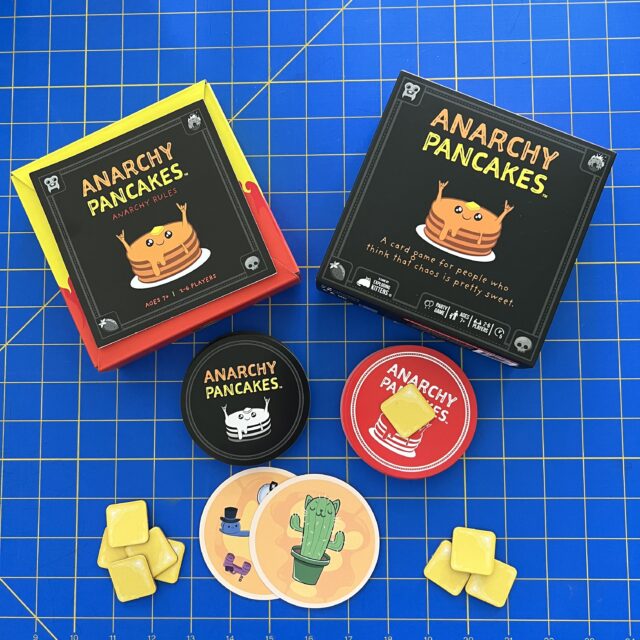 One of the fun things about this game is there are no turns – everyone is playing at once, so you have to be quick!  You make stacks of pancakes and try to get rid of all of yours before anyone else. The first to get rid of their pancakes gets a Slab o' Butter. The winner is the first person to get two Slabs o' Butter.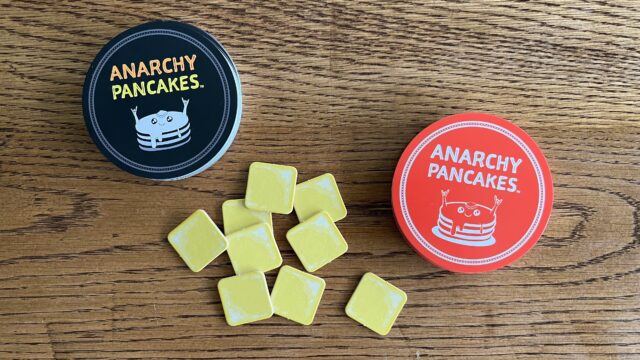 My favorite thing about this little game is trying to name the characters as you match them.  You have to name each "thing" as you are making matches, but these are not regular things.  Some of our favorites are the "Sheriff Star" and "Hat Wearing a Hat".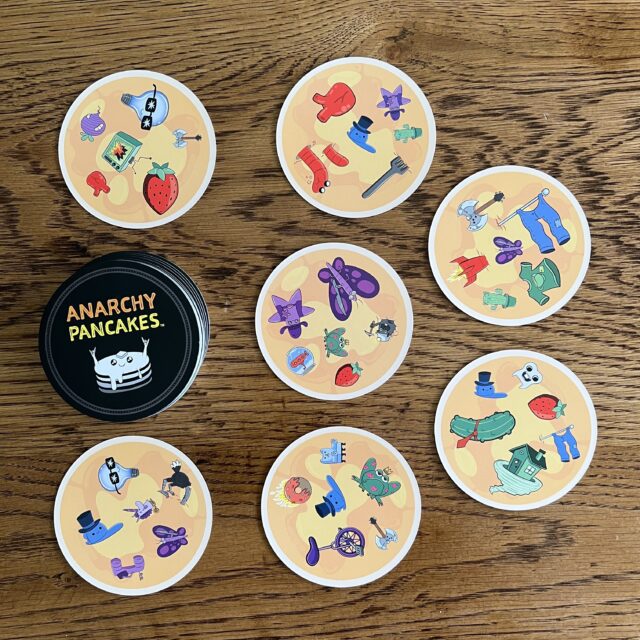 There are two types of cards – black and red.  Black are easier to place because they have more options, whereas the red pancakes only have one thing, which makes them harder to get rid of during the game.  Each player gets 5 black pancakes and 2 red pancakes.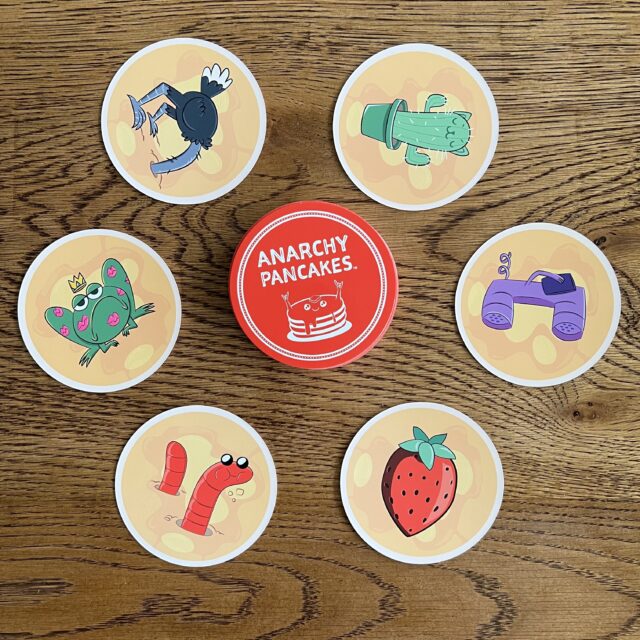 Want to learn more? Check out this video on how to play Anarchy Pancakes.
Grab Anarchy Pancakes for your family today! Use the code PANCAKEPARTY at ExplodingKittens.com to get games buy 2, get 1 free!
The game is only available at ExplodingKittens.com and you can grab it HERE.