For many years I've been a serious planner girl. I've been down the Bullet Journal road, Happy Planner avenue, and every option in between, or so I thought. I recent years, carrying around a thick planner in my purse has gotten cumbersome and inconvenient much of the time.
One fateful day I stumbled across another magical planning realm: digital planning. This felt much the same as when I found digital scrapbooking years ago. In my typical fashion, I had to explore every facet of this new planning realm which led me to figure out how to use and even create my own digital planners and notebooks. I won't go into those details here, there are tons of awesome tutorials on YouTube for these things.
Switching from a regular computer to an iPad has changed my daily productivity and workflow in so many ways. I've started carrying my iPad with me almost everywhere I go, which means I can carry my digital planner with me too. But portability is not my favorite feature of digital planning. My favorite thing about it is the same thing I loved most about bullet journaling and Happy Planning: decorating and stickers!!! And today I want to share some GoodNotes stickers I made using some vectors I found on Vecteezy.com.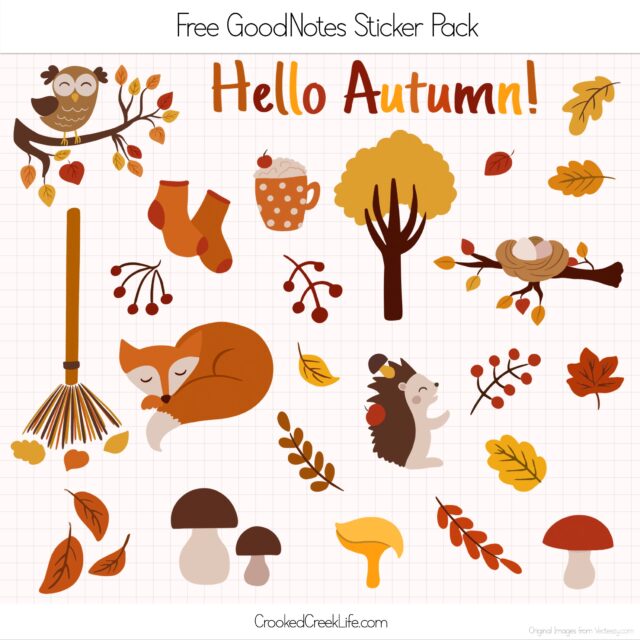 This file will only work in GoodNotes. Simply download it and save the file to your iPad (or GoodNotes device) then open the file in GoodNotes and save the stickers as a new set. Personal use only. Please do not share, but direct your friends to download here at CrookedCreekLife.com