My kids have a ton of books. This is the bookshelf in their room and another in the living room. There are more still in the pantry.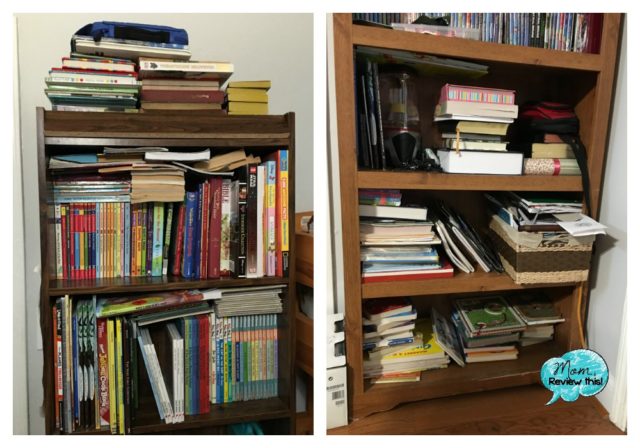 Out of all those books they have about half of a shelf they are constantly asking me to read during our "special book" time before bed. I often tire of the monotony, but overall we enjoy reading together even if it is the same books over and over. I thought to share some of our favorites with you in case you need more variety on your children's book shelf. I've included links to Amazon so you can find some of the books, but they are so popular you should be able to check them out at your local library if you'd rather not buy them.
Now I'm going to stretch the "10" a bit because several of our favorite books are part of a series or collection and rather than list them individually I've lumped them together because we love them all. If listed them all separately this list would probably be 50 books long. Also, I couldn't possibly put these in order. The kids tried, but they kept changing their minds and arguing. I will probably be asked to read them all tonight after discussing them today.
So here we go!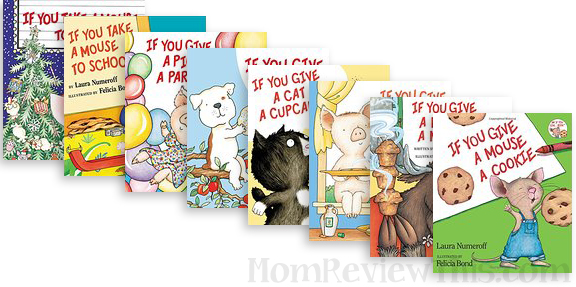 If You Give a… Series by Laura Numeroff
This whole series of books by Laura Numeroff is great! My personal favorite is If You Give A Moose A Muffin. Each of the books have a cute, fantastical story line that leaps and jumps from thing to thing and keeps kids guessing. We've been re-reading these for so long and so often my kids have them memorized.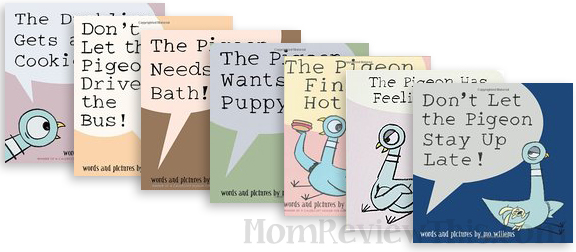 Pigeon Books Series by Mo Willems
Another of our favorite series is also by Mo Willems. This adorably stubborn pigeon will worm his way into your heart. We have a little box set called It's a Busload of Pigeon Books! that has three books in it. My kids love to argue with the pigeon when he begs to drive the bus and refuses to go to bed. Even our toddler has learned to yell "No! Bed!" as I read.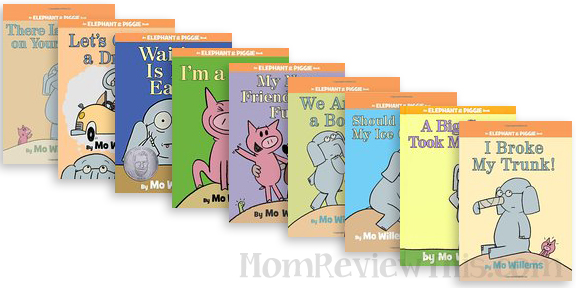 Elephant & Piggie Books by Mo Willems
No one else (I've found) can make an elephant and pig as much fun as Mo Willems can! There are bunches of books in the Elephant & Piggie series and my kids have read all of them. The first two we ever read were There's A Bird On Your Head and Pigs Make Me Sneeze and the ensuing hilarity was only the beginning. Our collection has continued to grow and we often check out others from the library to re-read. A little advice for you: these books are best if read in character voices and be sure to get louder as the text size gets bigger. My kids love Dad to be Gerald (the elephant) and me to read the Piggie parts. Tons of fun.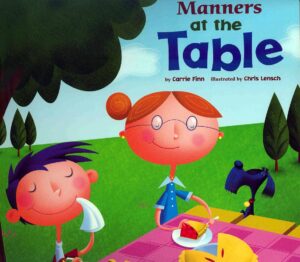 Manners at the Table by Carrie Finn
My kids rolled their eyes the first time we read this, but it has grown on them. Like the dinosaur book above, I pull out Manners at the Table when the young ones need a reminder. The pictures are super colorful and give clear examples of how others might see us while we eat. My kiddos favorite part? The last page where you'll find fun facts about eating around the world and how different cultures have different manners (or things that offend). These facts even came up again as we studied world geography.
Comment below and let me know if your kids have any favorites they make you read over and over. What was your favorite book to read as a child?