Let's talk about the new Life Counsel Bible. Have you ever had someone come to you about a topic of faith and you were not quite sure how to help them? Every Christian knows the best place to seek counsel is God's Word, and you may find this new resource helpful.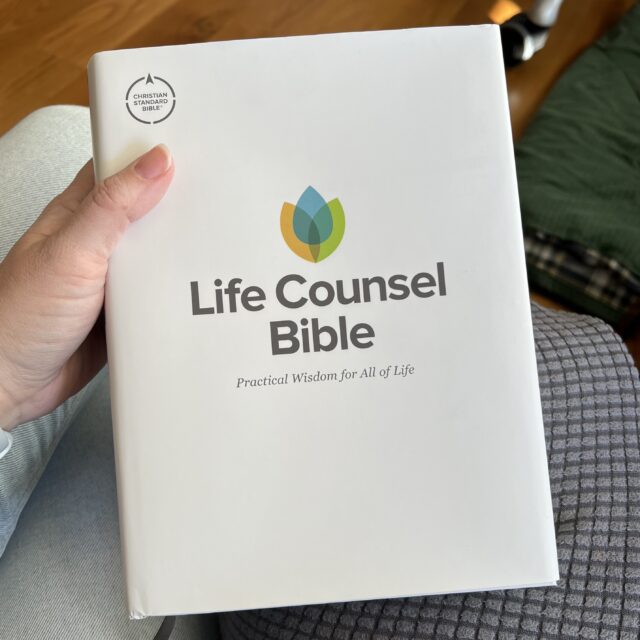 About the Life Counsel Bible
Whatever you're facing, the Bible has something to say. The NEW CSB Life Counsel Bible contains articles from leading biblical counselors that will give YOU the tools you need to take action and FIND HOPE through all of life's storms.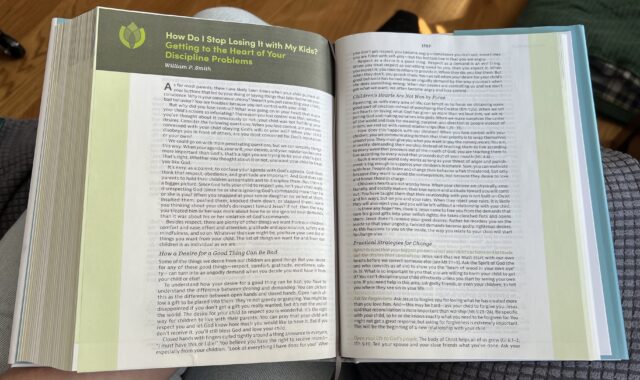 Life Counsel Bible Features
More than 150 full-length articles from respected Christian counselors and scholars on topics like anxiety, depression, abuse, sexuality, marriage and divorce, parenting struggles, finances (full list available at lifecounselbible.com)
Callout quotes placed near each article provide truth, hope, and encouragement to apply to life
Over 100-word studies focusing on keywords applicable to personal healing, growth, and counsel
Book introductions including "Circumstances of Writing," "Structure," "Contribution to the Bible," and a special "Truth for Healing" section with an overview of key truths related to healing from each book of the Bible
Wide margins for notetaking and journaling
Robust page-end cross-reference system with over 25,000 cross-references connecting Scripture from Genesis to Revelation
Easy-to-read 9.5-point type size
Presentation page for gift-giving
My favorite feature is the in-depth articles. I've poured over several and they have been fantastic so far. I also love that the Bible has TWO ribbon bookmarks!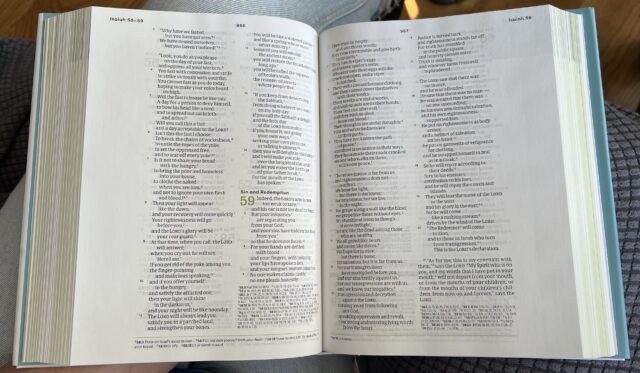 About the CSB translation
I personally (and theologically) prefer to study the English Standard Version (ESV) Bible, but I am not closed to reading other translations except NIV – I will spare you the reasoning, but that's my exception. This is my first CSB translation (edited from the former Holman Christian Standard Bible) and I have not found any discrepancies that would keep me from reading or letting my kids read it.
The CSB website says:
The Christian Standard Bible presents the truth of God's Word with accuracy and clarity for today's readers, equipping them for lifelong discipleship. It's a Bible you can teach from with confidence and a Bible you can share with your neighbor hearing God's Word for the very first time.
Please check out CSBible.org for more information about the translation.
Final thoughts, purchase information, and giveaway
Overall the Life Counsel Bible is a great tool to help yourself and others through times of uncertainty. I probably won't use this as a study Bible, but it will definitely remain on my shelf to reference the topical articles.
You can purchase your own copy of the Life Counsel Bible here.
You can also enter for a chance to win one here.