It's no secret around this blog that I love planners and all things planning. I have tried lots of different types of planners, but some of my favorites are faith-based planners. I'm back today to review a beautiful new faith planner: Horacio Dream Planner for 2022!
I received a free planner for the purposes of this review and it was GORGEOUS when I unboxed it!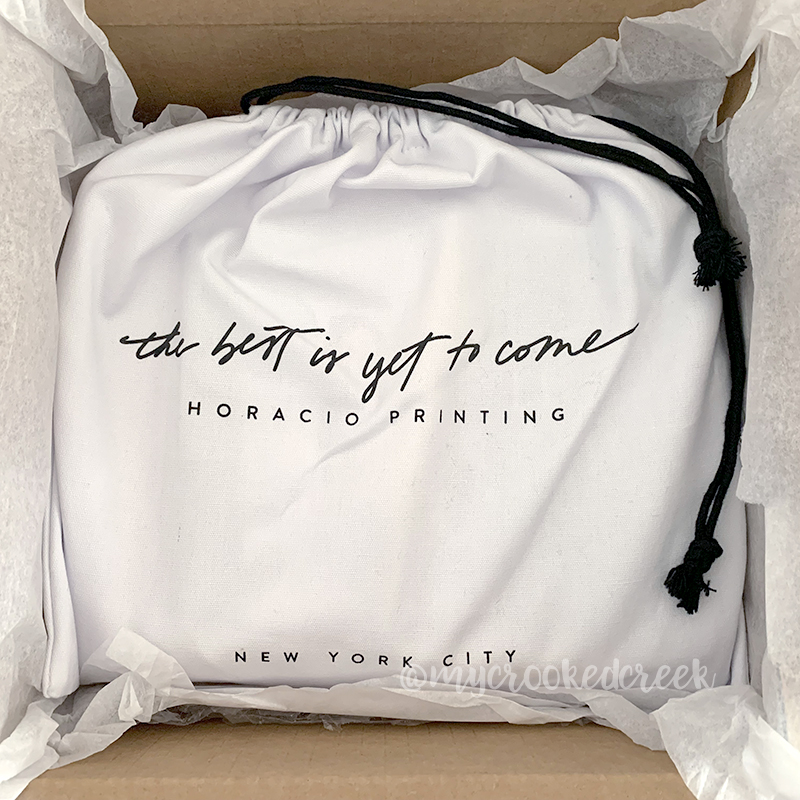 This faith planner was packaged in a nice canvas draw-string bag and the color of the blush cover is a lovely shade with gold foil accents.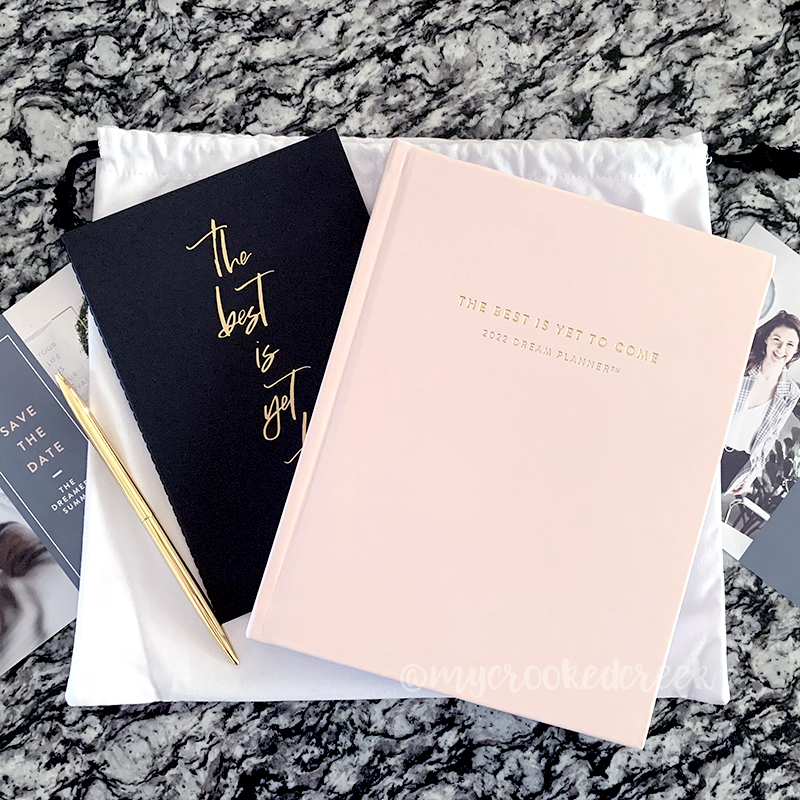 The Dream Planner is "Designed to remind you of heaven as you write in your God-given dreams!" with Bible verses throughout and lots of little places that remind you to keep God your focus.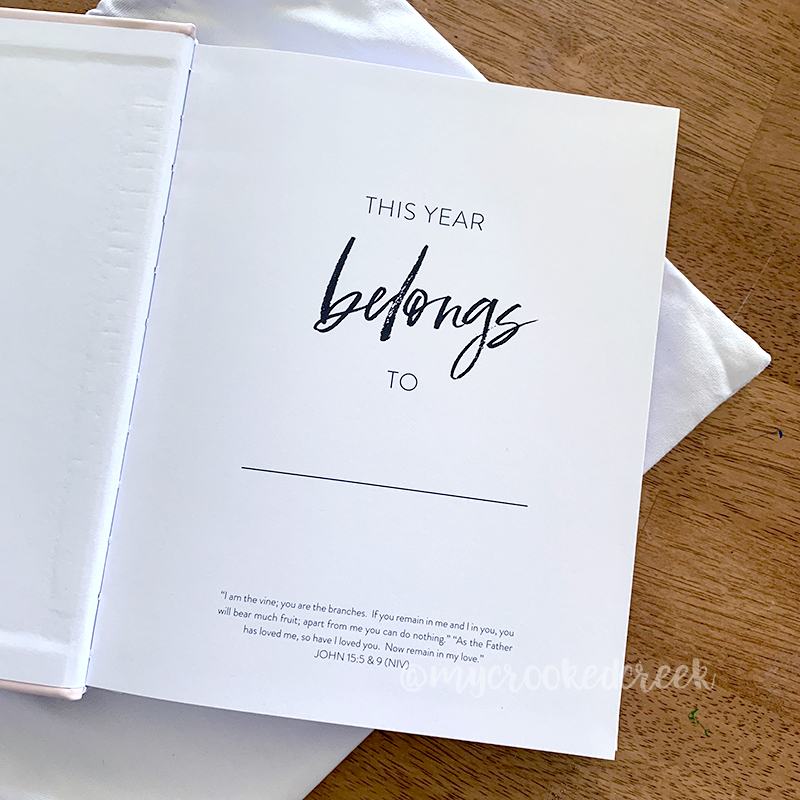 A Faith Planner to Dream in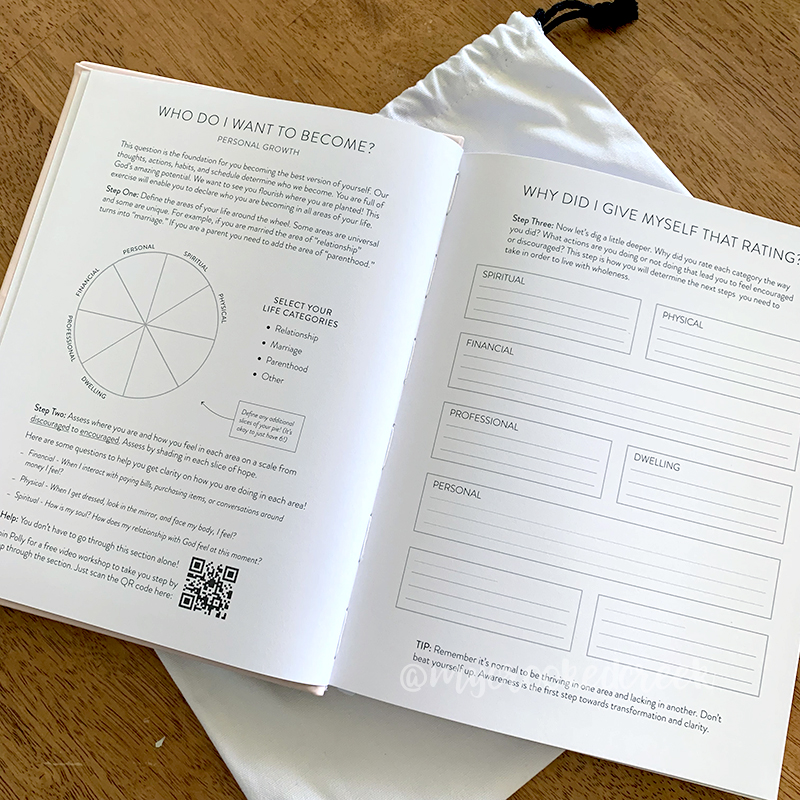 The personal growth planning pages are great to help you get the year started right.  Horacio Printing has thought of everything, even QR codes you can scan if you need help or inspiration for completing any of the pages!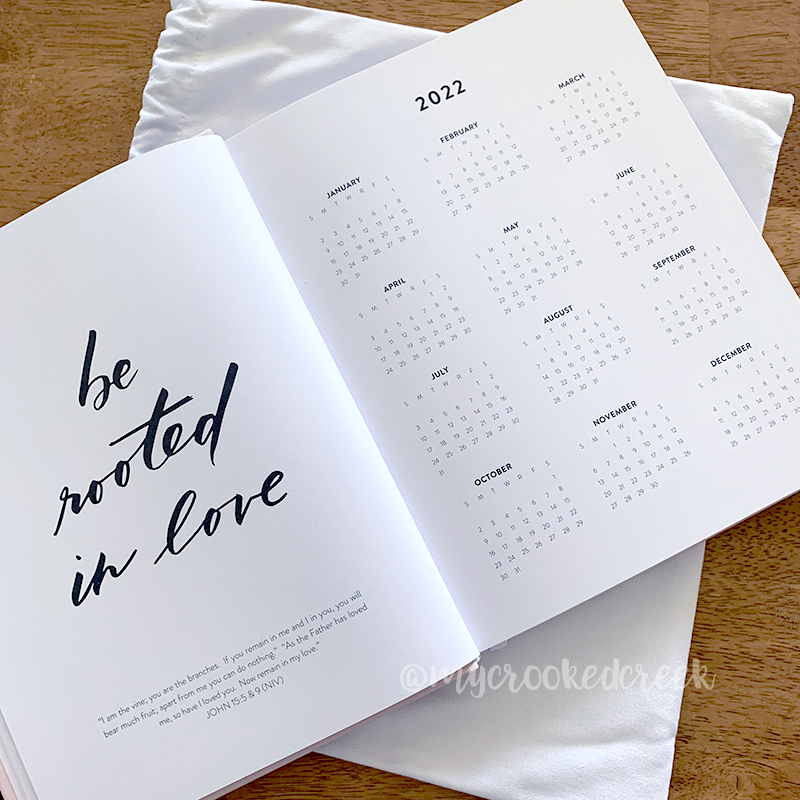 This planner has amazing paper!  It is 140GSM (110 lbs) and they promise it won't bleed!  I haven't had any issue with bleeding yet.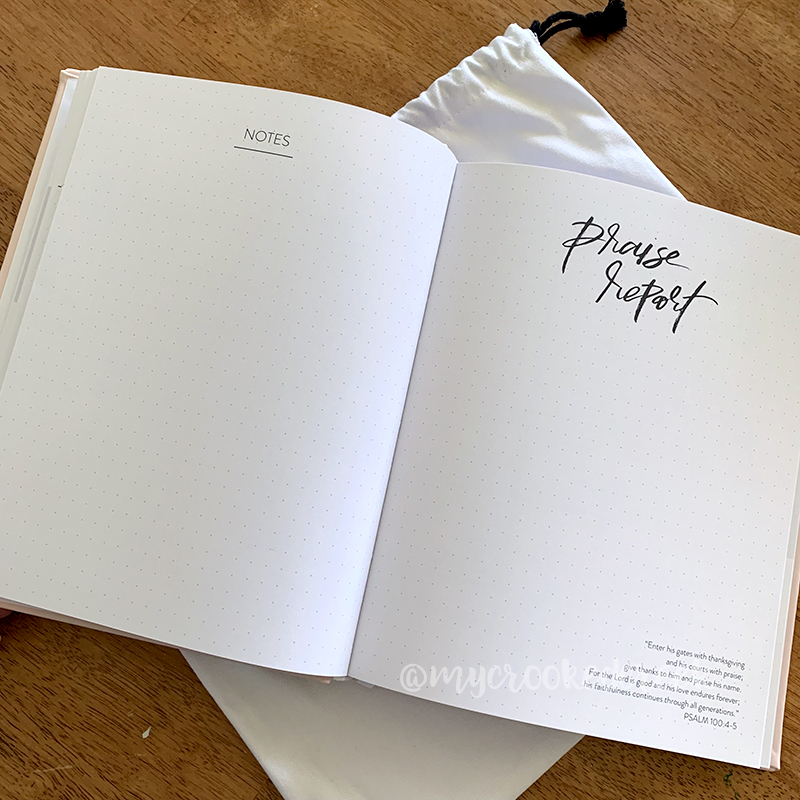 Throughout the planner, there are these nice "Praise Report" pages where you can record praises and keep a record of how God is working in your life.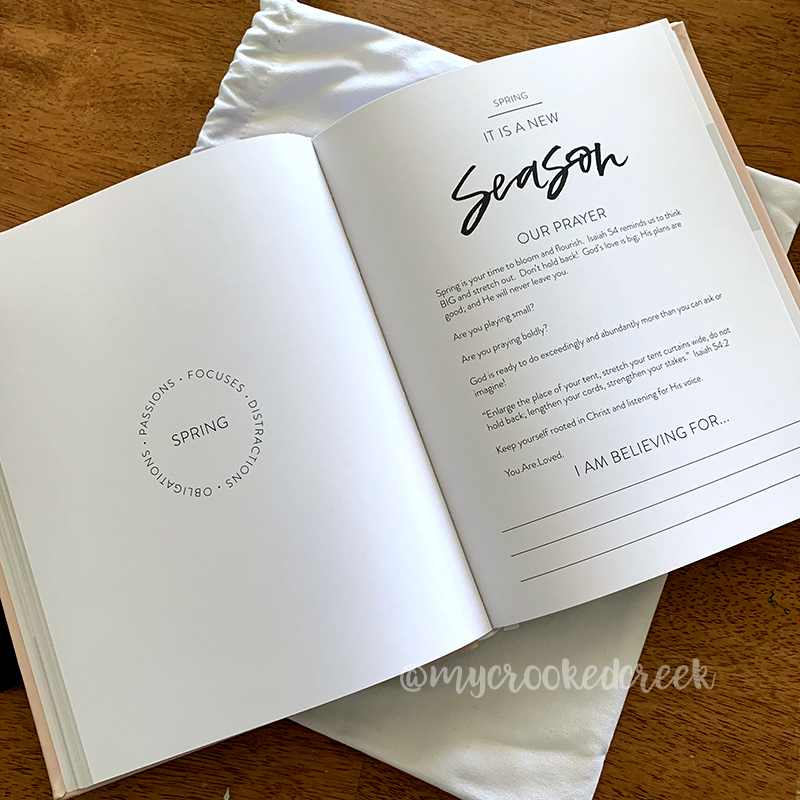 For each of the 4 seasons, there is a page with some encouragement, a few questions, and a place for reflection.  These are wonderful for checking on our hearts as we go through the year to make sure our focus remains on Christ and His plan for our lives.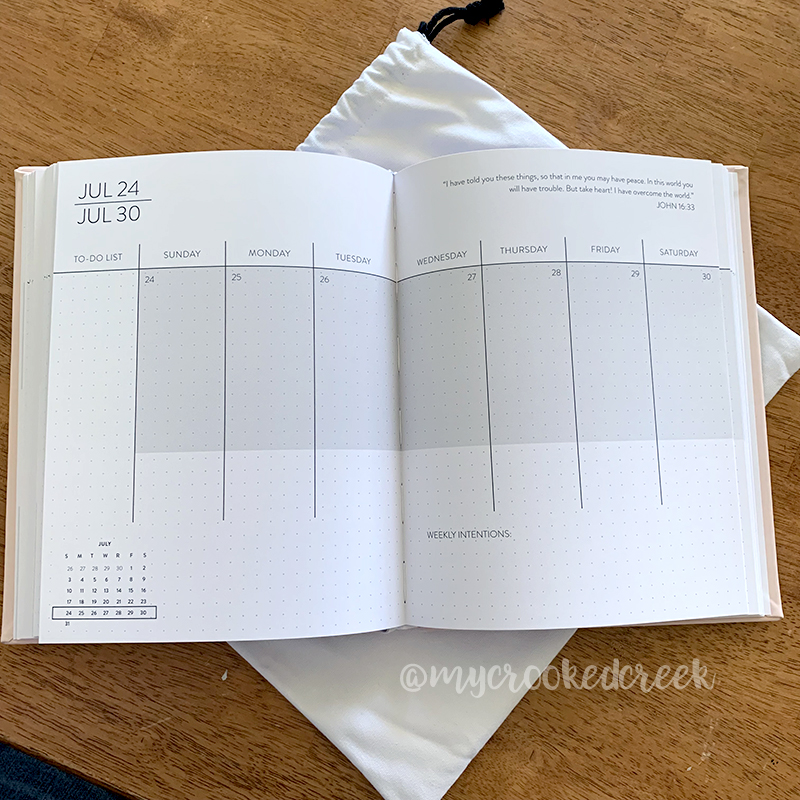 Horacio Printing offers both vertical and horizontal planner spreads.  I've grown to love vertical so that's what I picked.  I just love that they offer both!  Your planner will be just how you like it!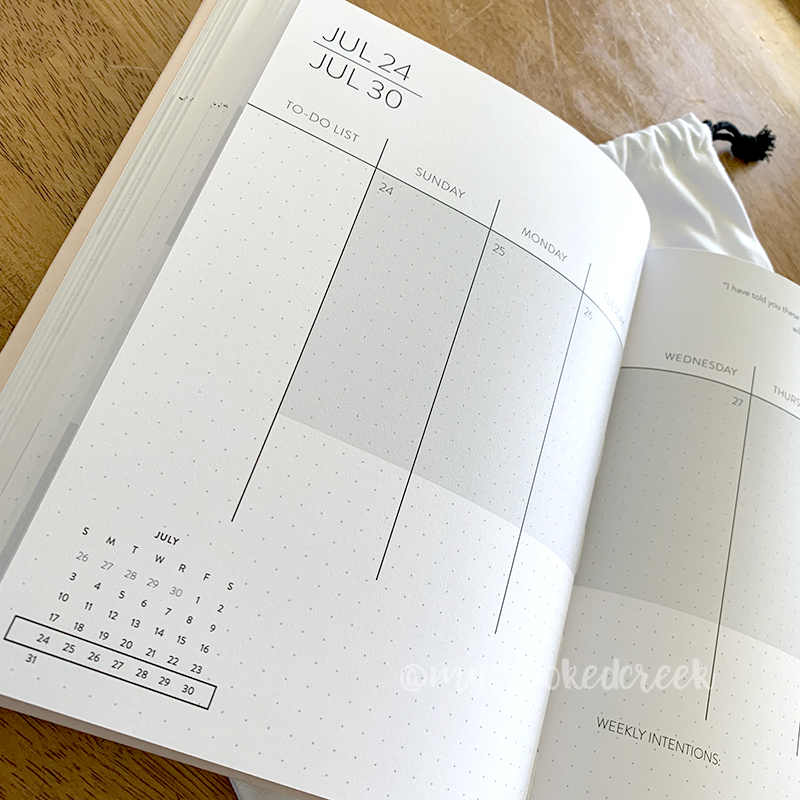 With not one but two ribbon bookmarks, you can mark your monthly and weekly spreads, or even the Praise reports, for quick access.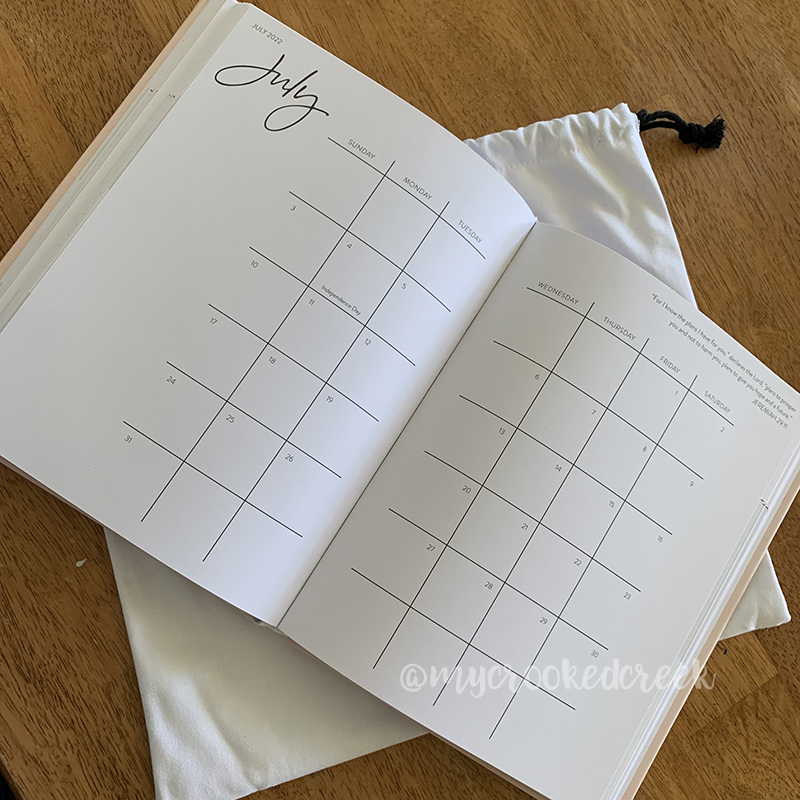 I really love the grid of the monthly spreads!  The open-ended-grid style is sleek and doesn't feel cluttered.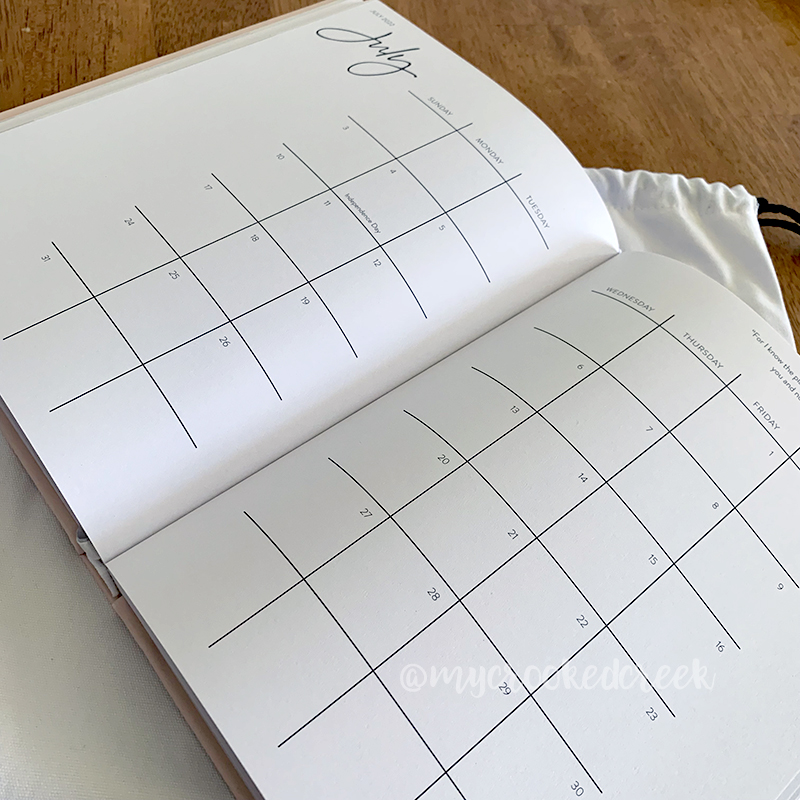 If you would like to shop for your own Horacio Dream Planner with the Blush Leather cover as I have, you can click here.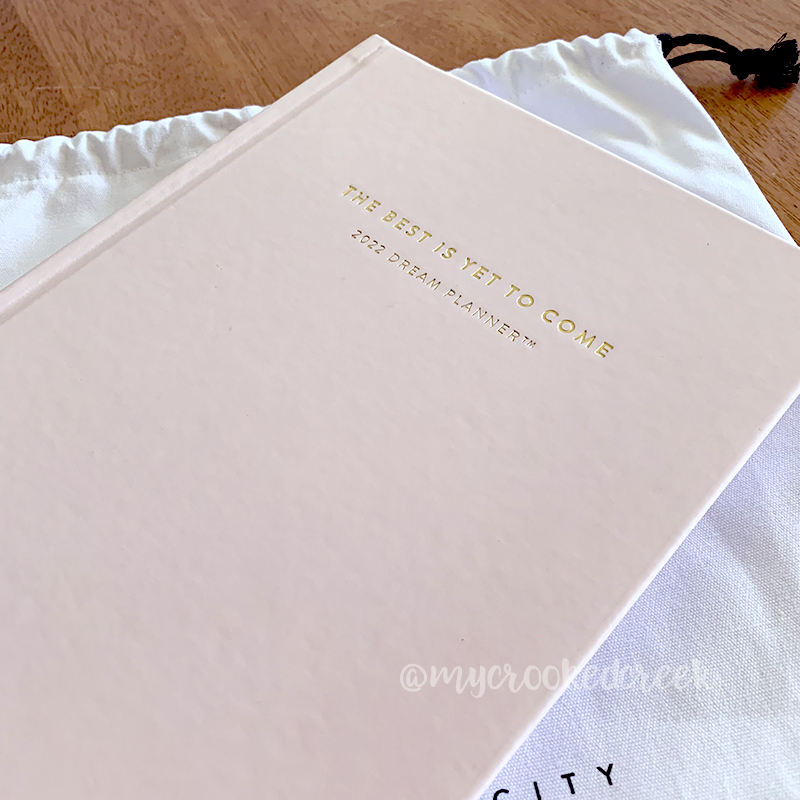 The blush cover is a beautiful shade of pink, but I realized within moments of opening the package that I would regret getting such a light color cover (they also have a black cover option).  It does mark up easily so I can only imagine how it will look after a year in my purse (yes, I'm one of those nuts that need my planner wherever I go 😉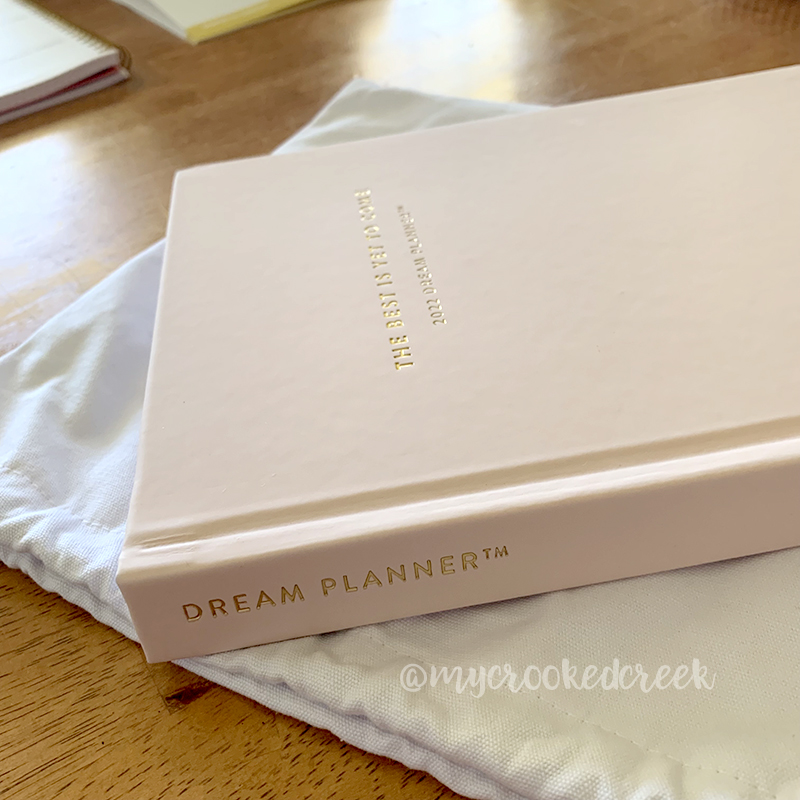 Overall I really like the Horacio Dream Planner for 2022 and would recommend this great planner for the coming year!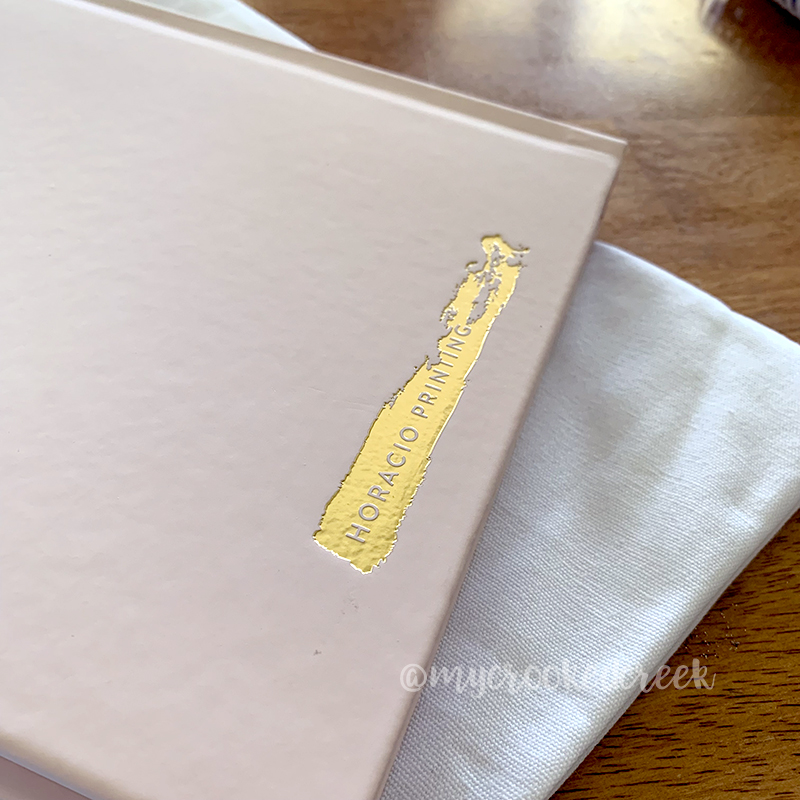 Be sure to go over to this link to enter for a chance to win your own Horacio 2022 Dream Planner!