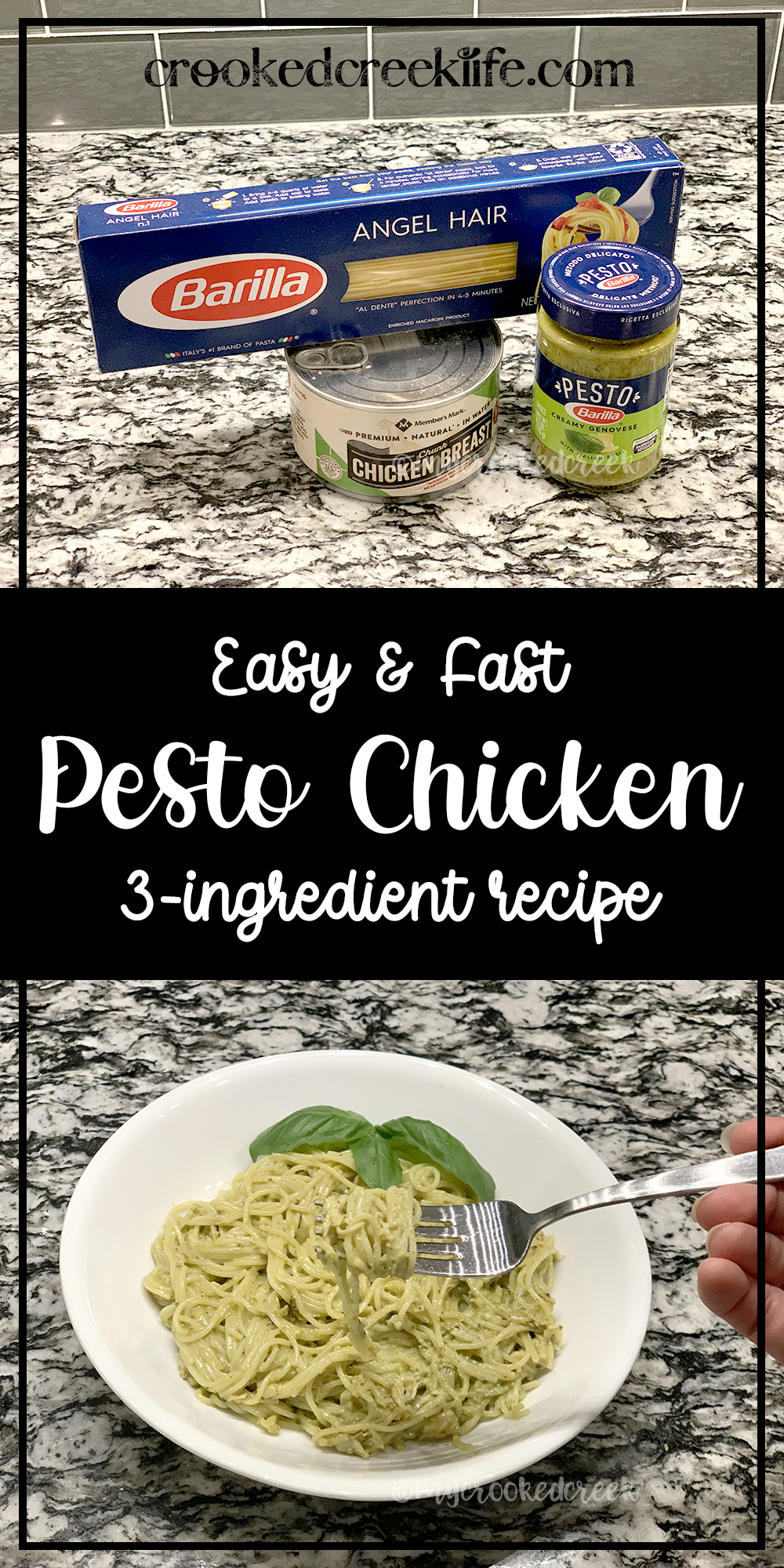 I was recently asked to try the new Barilla Creamy Genovese Pesto Sauce and I'm so glad I did! I love pasta and traditional sauces, but the only time I've ever had pesto was years ago on a pizza and it was great. Even though it was good, pesto just never made it into our family menu until now.
Whether you've tried pesto before or it's never been your thing, if you like basil and Parmigiano Reggiano cheese, then I encourage you to try this sauce. There is not much more to it than that and the flavors are amazing! I also love how versatile this sauce is.
Easy to Use, Easy to Eat
This sauce is great for many different applications. I tried it first on some plain hot pasta.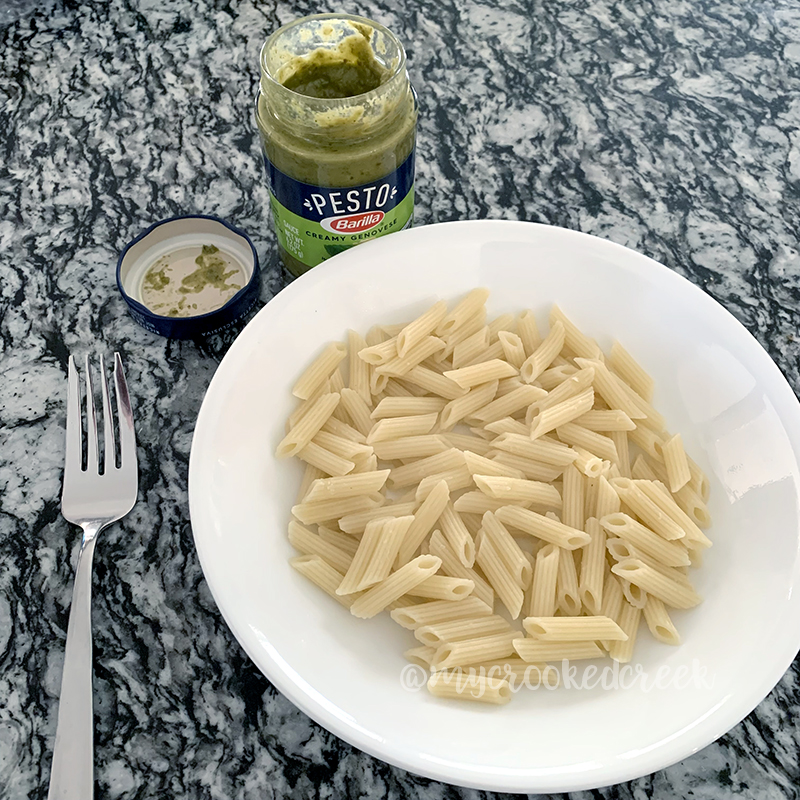 I just stirred about a teaspoon into this hot Penne pasta and it was delicious!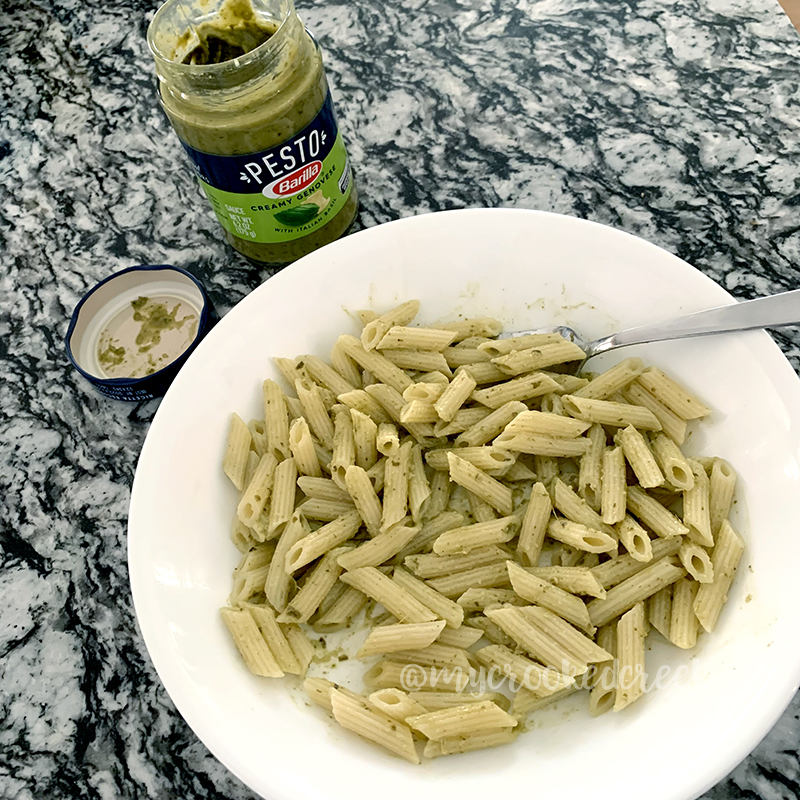 There's no need to heat the sauce separately or anything, just add, stir, and enjoy.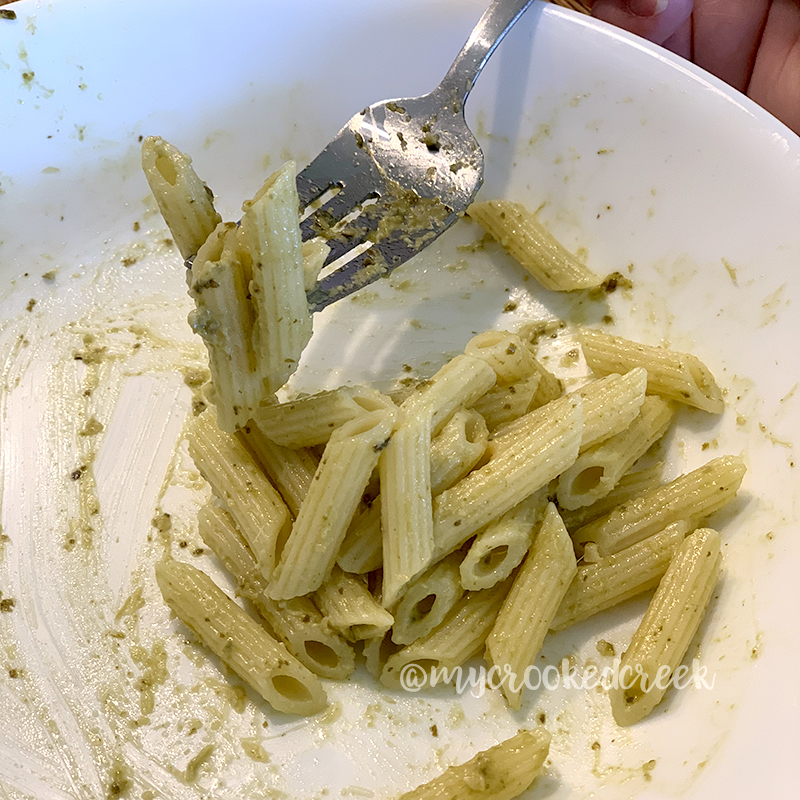 A Little Goes A Long Way
Barilla Creamy Genovese Pesto Sauce comes in a tiny 6.2 oz. jar for a reason: a little goes a long way! I tried this sauce as a dip for pita chips. At first, I used this much: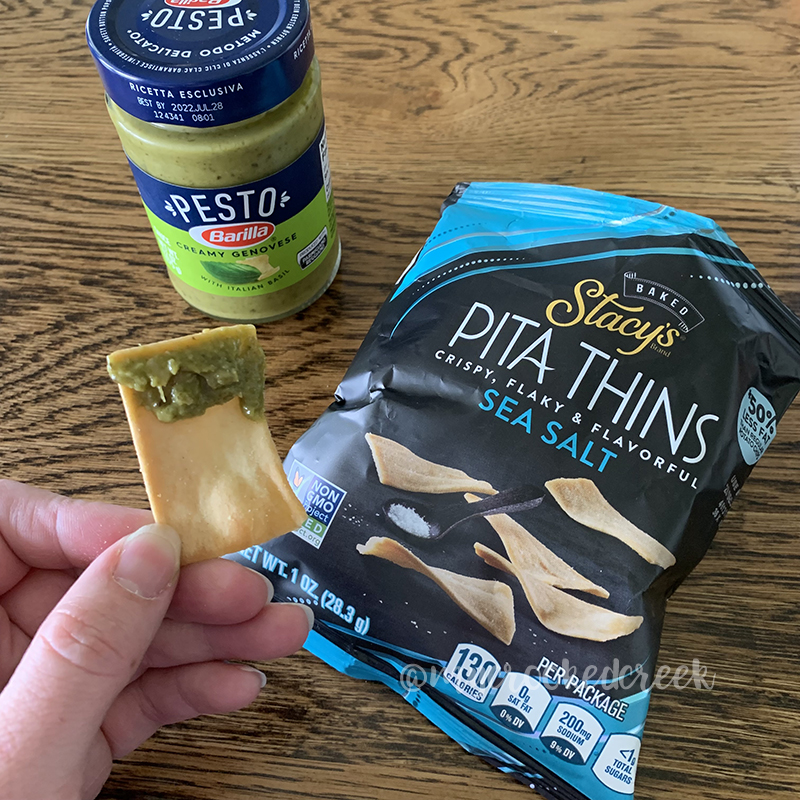 But that was way too much for one little pita thin (these are my favorites for dipping). This is all it takes: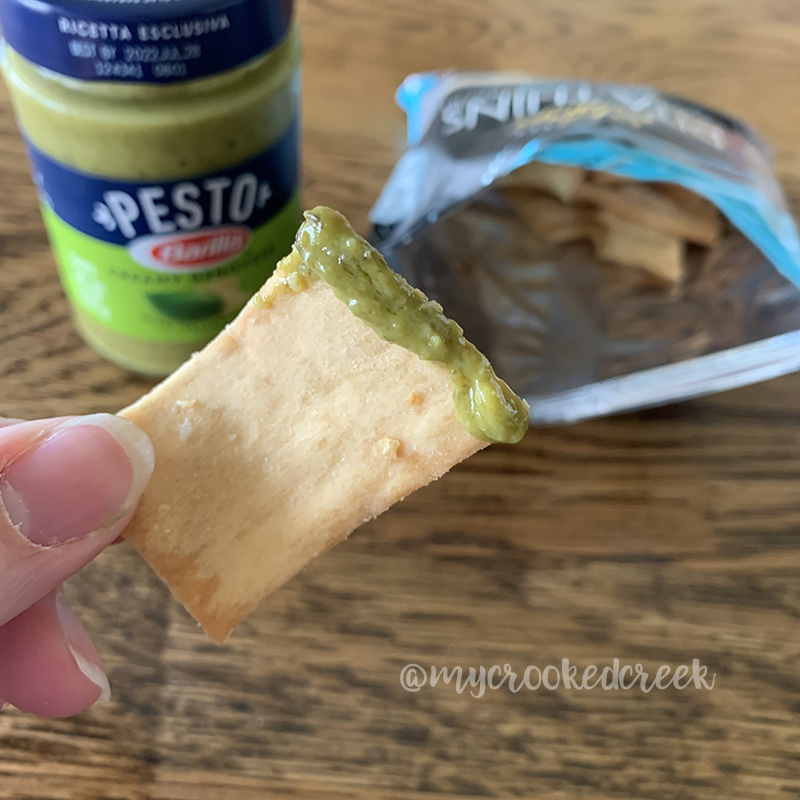 Pesto Chicken Recipe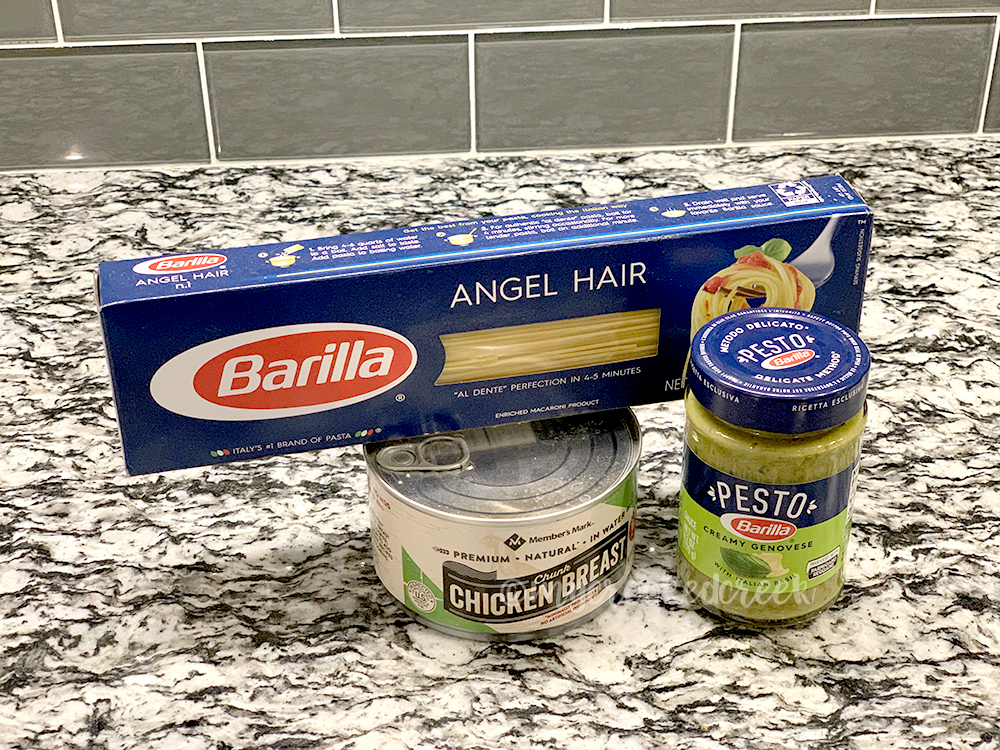 Ingredients:
1 jar of Barilla's NEW Pesto Cream Genovese
1 can of pre-cooked chicken
1 box of your favorite Barilla pasta (my favorite is #angelhair)
Directions:
Cook pasta until tender
Drain and rinse chicken
In a small sauce pan, mix 1/4 cup of pasta water with Pesto Cream Genovese
Add drained chicken
Stir over medium heat until hot (just a few minutes)
Pour and mix sauce over cooked pasta
Optional: Add fresh basil garnish if desired
ENJOY!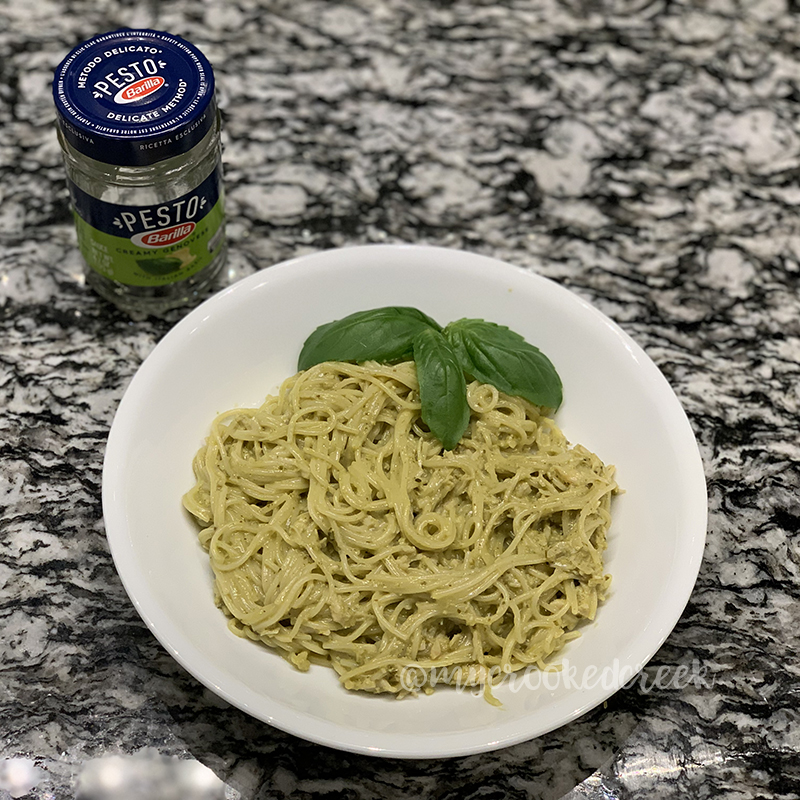 This pesto chicken recipe is very easy to double (which I had to do to feed my family of 7) and adaptable if you want to add extra ingredients such as mushrooms or other fresh veggies. The best part: my picky eaters loved it too!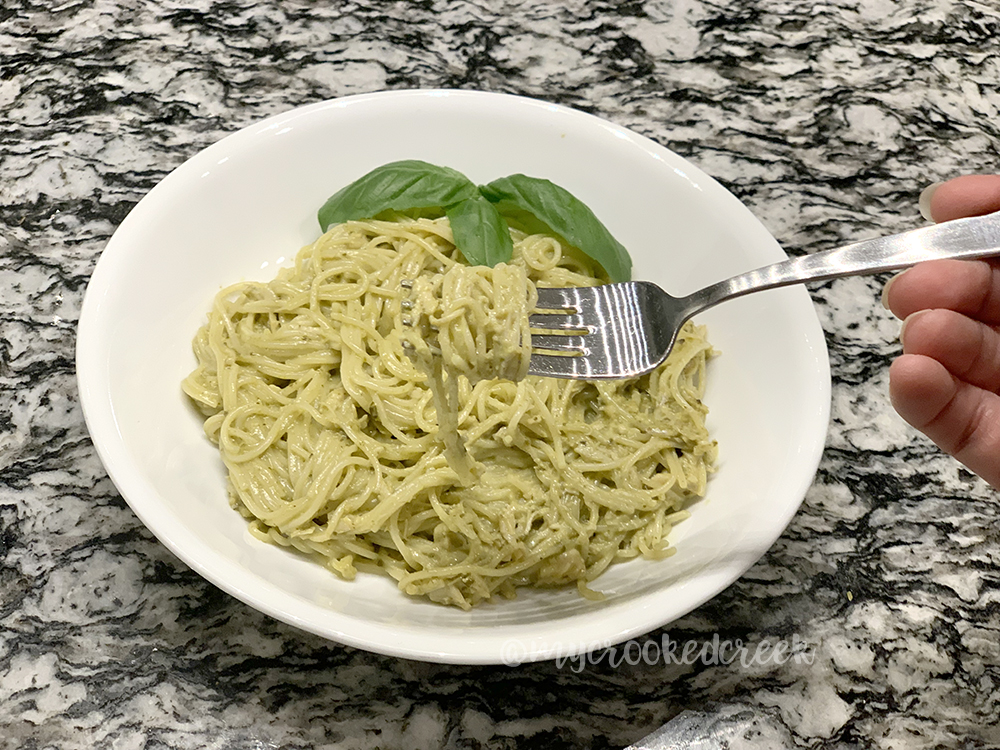 You can find more recipes with Barilla's Cream Genovese Pesto sauce on their website. Barilla Creamy Genovese Pesto is available to purchase at Target (SuperTarget), Publix, Stop & Shop (Super Stop & Shop), Meijer, ShopRite, Hy-Vee, Albertsons, Safeway, Vons, and more. To find a store near you, visit https://momsmeet.link/barillalocate
This post is sponsored by MomsMeet. This recipe is my original creation and all opinions are my own and based solely on my experience with the product.