We love graphic novels around here! There's just something fun and intriguing to kids when there are vibrant illustrations accompanying the words of the story. Last year we reviewed BibleForce: The First Heroes Bible and my kids loved it. The same author/illustrator team is back with a new devotional book for kids – BibleForce Devotional: The First Heroes Devotional!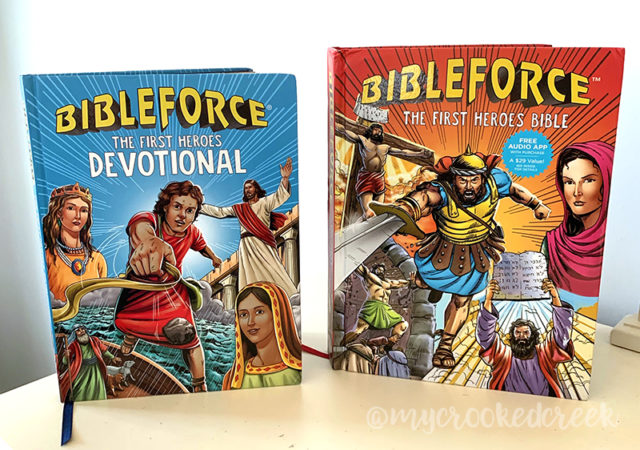 Book Description
BibleForce Devotional includes 100 devotions based on the heroes of the Bible with the popular comic-style action art, facts about each hero, Scriptures, and action items that help kids connect God's Word to their lives today. As kids read about the heroes of the Bible, they'll see ways they can be heroes for God as well.
BibleForce Devotional offers a fresh, bright graphic-novel style that will interest boys and girls alike and will be the perfect way to engage young readers who want an active, exciting devotional. It's a great book to read together and is simple enough for young readers to read on their own. Kids won't be able to put down this book! Jump into the story of God's Word, and become an amazing hero for God today with BibleForce Devotional!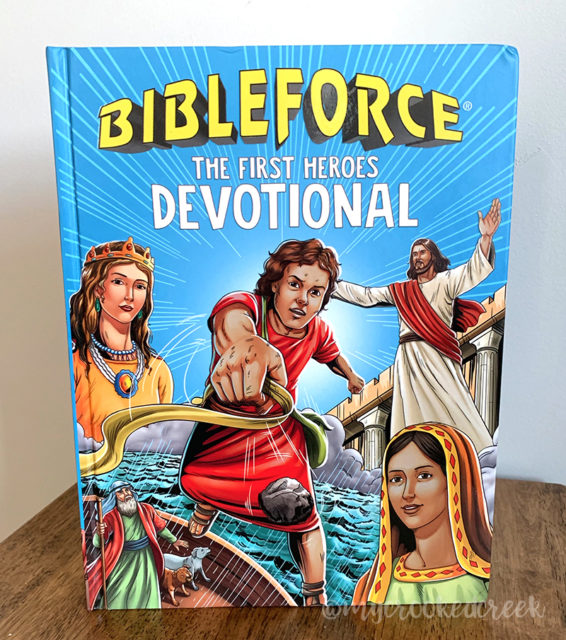 Kids Need Devotionals Too
A growing faith needs constant nurturing. Faith isn't just about what you know, its also about what you believe and what you do. Each of the 100 BibleForce Devotionals features a "Hero Training" section which will help increase Bible knowledge and strengthen faith by looking up several verses in their Bible.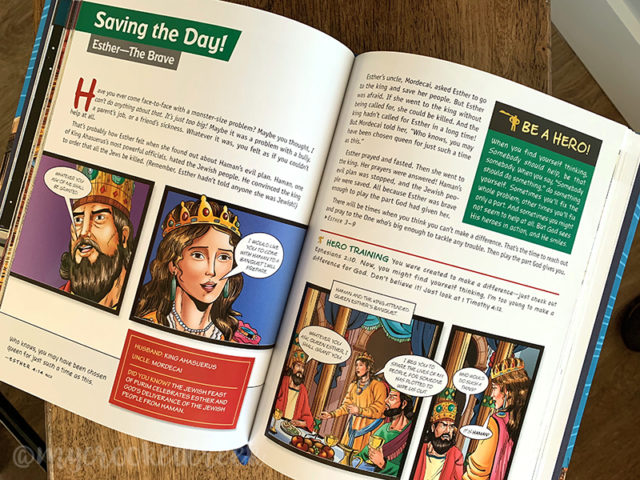 Each devotional centers around a Bible character with fun facts about them and their role in the Bible. Another section with each devotional is "Be A Hero!" where kids will be challenged to live out what they've learned. These are fun ideas, activities, and everyday opportunities to put their faith into action.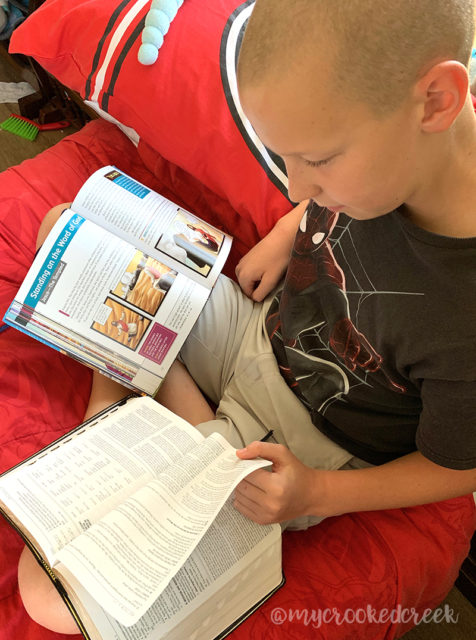 Why a graphic novel?
It is well known we often learn and retain knowledge better if we have a visual to go with what we are learning. This is especially true for kids. Graphic novels are a perfect way to get kids' minds engaged. BibleForce Devotional: The First Heroes Devotional is the perfect way to get their minds AND their hearts engaged!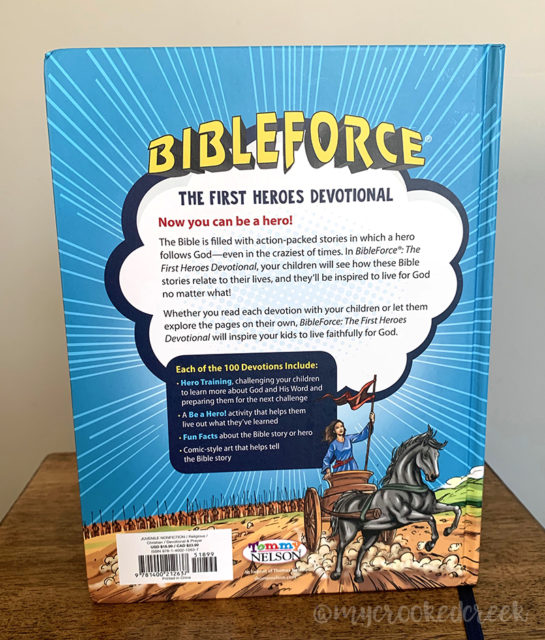 You can use the BibleForce Devotional in conjunction with the BibleForce: The First Heroes Bible or alone. It is a good idea for kids to have a Bible on hand to look up the verses in the Hero Training section.

This devotional book is perfect for ages 7-14, but it can also be read together as a group or for family devotional time. My kids really liked the fun facts and how each devotion time give them hints on how to be a "hero" themselves.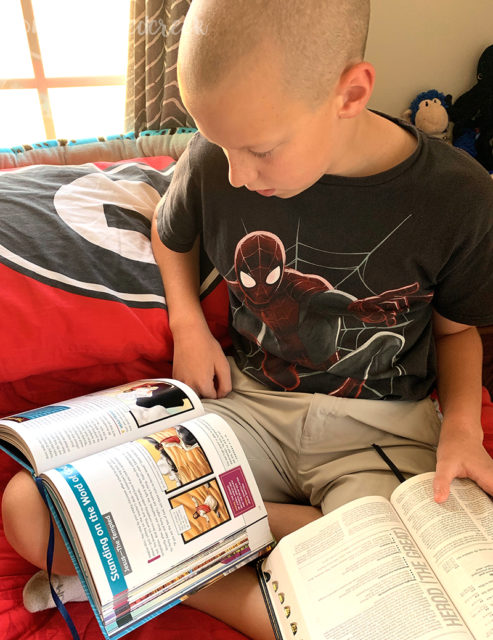 Click the banner below to enter for a chance to win your own copy of the BibleForce Devotional!