Why Graphic Novels are Fun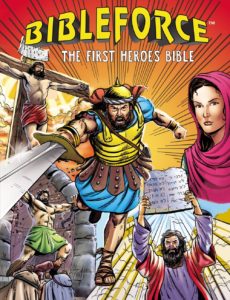 In the "old days" we called them comic books (which in reality were really comic "magazines"), but nowadays graphically illustrated books are "graphic novels". My kids really enjoy these graphic novels, even if they have read the story before without all the illustrations. We were given a copy of BibleForce to review and the boys haven't wanted to put it down. BibleForce: The First Heros Bible is a brand-new Bible storybook that is illustrated with exciting, comic-style artwork.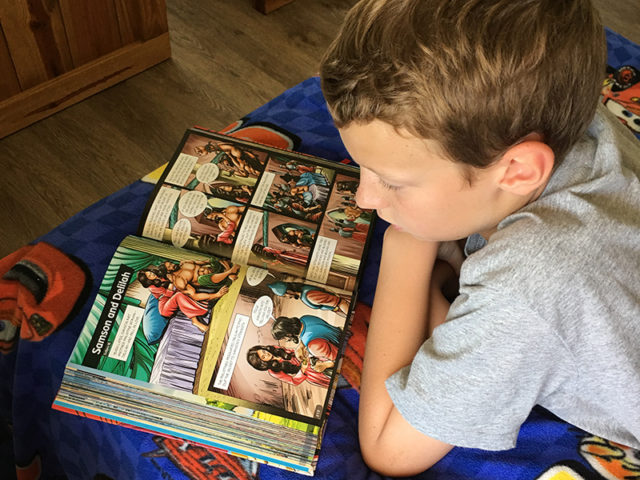 You can see for yourself how vivid and detailed the illustrations are on each and every one of the 642 pages! Great detail is given as the stories of the Bible are brought to life for kids. That being said the graphics aren't *too* detailed. The pages which depict Christ's crucifixion are not overly bloody and I feel they are completely appropriate for young readers. The suffering is obvious without being gory, which I appreciate for my little ones who like looking at the pictures but are easily prone to nightmares.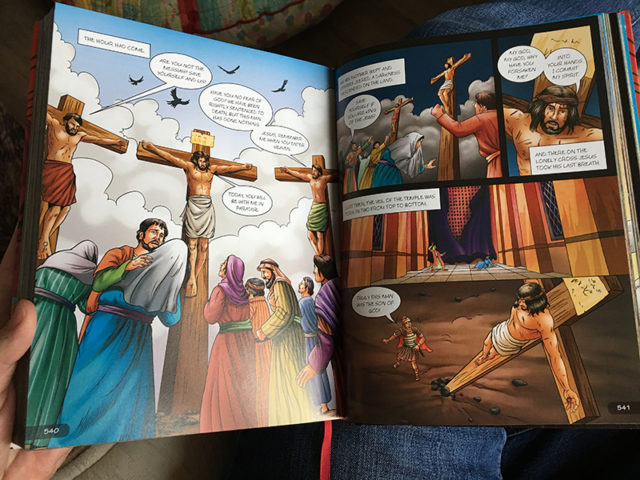 The front contains a very well done reference section which explains how the Bible came to be as we read it today. There are maps and a detailed explanation of the Old and New Testaments. It also has an approximate timeline of when key events of the Bible happened.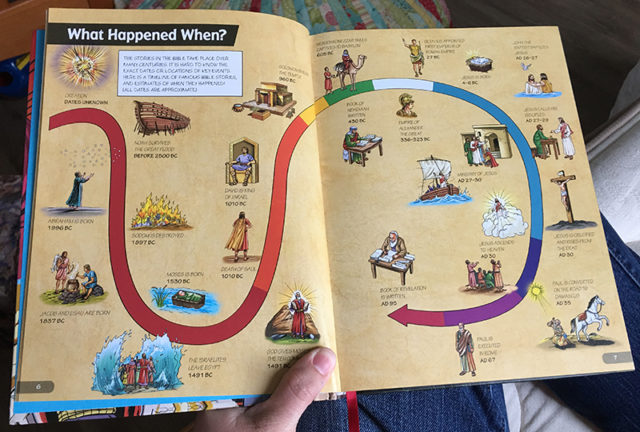 The book has a nice hardcover and also includes a ribbon bookmark so kids can keep their place between readings. You can see the top left corner was a little bent in shipping so don't expect it to withstand drops and
The only negative feedback I can give for this book is creation is depicted as an explosion. The Bible says God spoke and it was, not that there was an explosion. We talk to our kids about the "big bang theory" and how it doesn't line up with scripture (there was no explosion) so I wasn't surprised when one of the first things my 12-year-old son said when looking through this book was "Why did they try to make it look like the big bang?" Attempting to appeal to a broader audience by blending scripture and popular worldly science views is a slippery slope. This will not keep our family from enjoying the rest of this Bible storybook, but only because I am confident my kids will be able to separate this from actual scripture. We didn't notice any other discrepancies.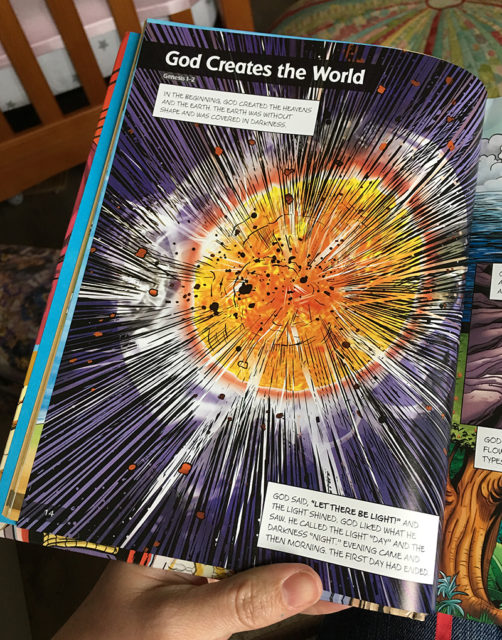 Our copy of BibleForce also included access to a free audio app (available on both Apple and Android devices) which will allow you to listen to the stories on your tablet or smartphone.
Overall this graphic novel Bible storybook is great and my kids really love it! I received a complimentary copy from the publisher, Tommy Nelson Publishing in exchange for my honest review.
You can enter for a chance to win your own copy of BibleForce: The First Heros Bible by clicking the banner below. (You will be taken off-site to our sponsor's website.)

**Updated: Check out my recent review of the BibleForce Devotional!