I have recently started shopping for our 2018-2019 curriculum and this year I've decided to add Vocabulary for Booger who will be going into the 8th grade. We were given a copy of Critical Thinking Detective: Vocabulary by The Critical Thinking Co.™ to review and this was perfect to introduce him to a richer vocabulary.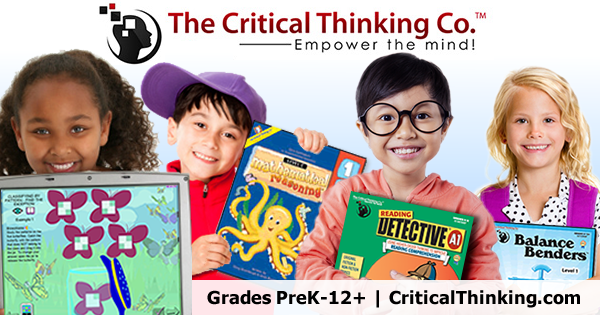 At first Booger thought he could breeze right through the lessons, but boy was he surprised! Not only was he unable to hurry through, he struggled with getting the answers correct as the words are very challenging. Even I was stumped on a few of the words I had never heard before.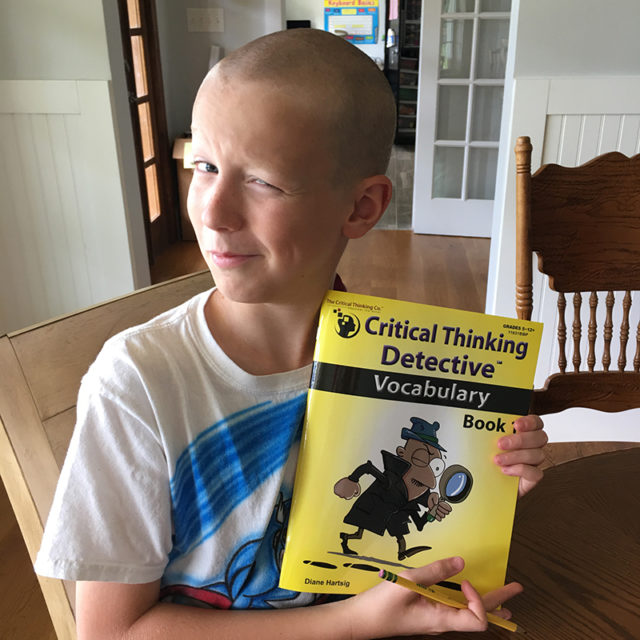 Critical Thinking Detective: Vocabulary is a paperback workbook geared toward grades 5 through 12. It was written by Diane Hartsig and is among the many critical thinking resources available from The Critical Thinking Co.™. It was so odd how this review opportunity arose, because I have been researching their other books such as Building Thinking Skills® to add to our studies in the fall.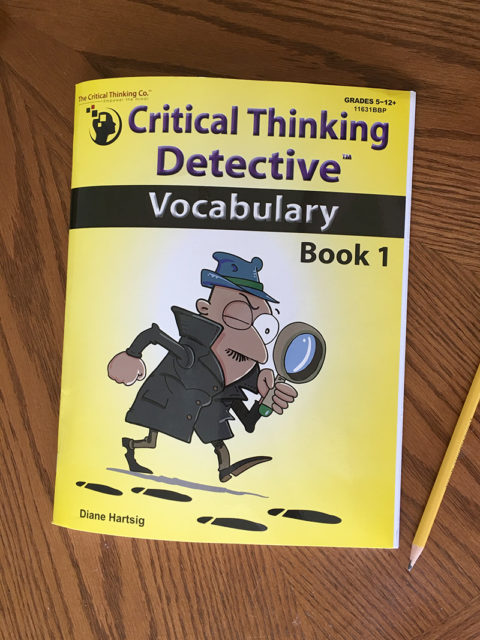 Each of the twelve lessons has two sections. The first part is a story with four possible people as the answer to each problem. The student is the "detective" and must use the clues to solve the mysteries. These are fun to read and figure out. The first one Booger did was about a ring thief. The stories are both interesting and challenging.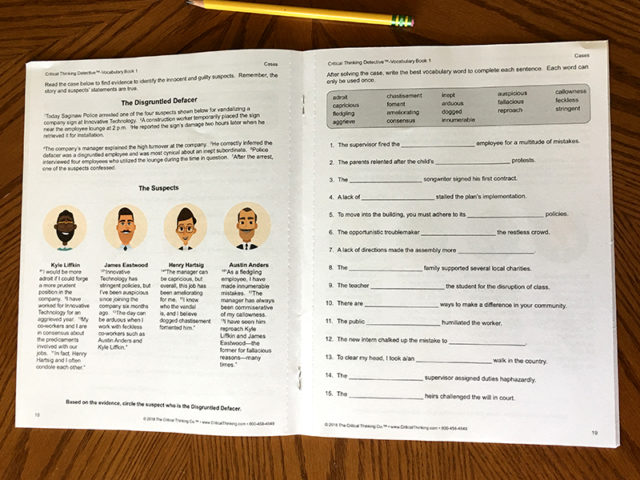 The kids must be able to use reasoning and deduction to figure out the best words. I didn't allow Booger to use a dictionary, but you certainly could allow your kids to use one if they are struggling. With words like "bȇte noire" and "outré", the kids are not just learning basic English vocabulary. There are easier words like "haughty", but some like "insouciant" are more difficult.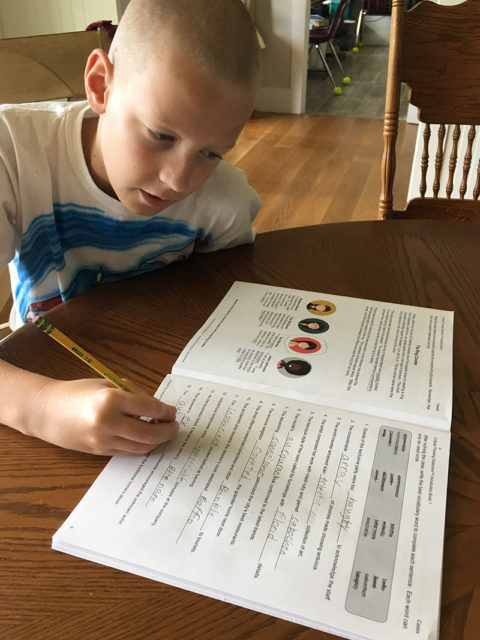 My only complaint about this workbook is the size, not necessarily the value though. This 12 lesson workbook retails for $8.99 which is not a bad price. I just prefer to have larger workbooks (even with a larger price tag) that have enough lessons to last a longer period of time – this is partly because I purchase all my curriculum during the summer before we start school and I want everything to last through the end of the year. I would need to buy a bunch of these if he were to only do one per week. So this is more of a supplement or even a critical thinking unit study verses a whole curriculum workbook. Not a huge deal, but worth mentioning.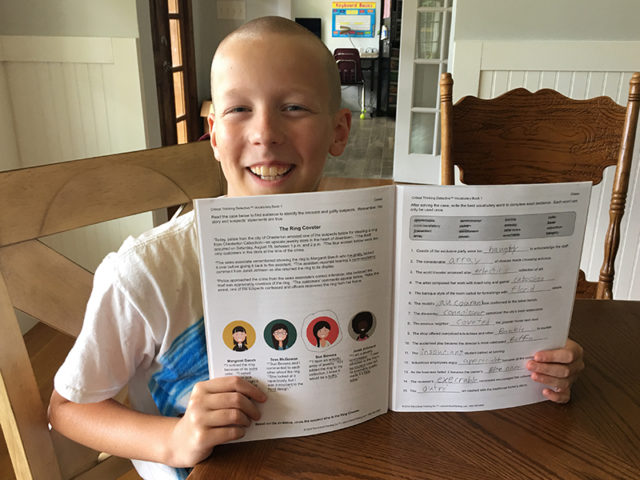 In the back of the workbook is an answer key for each of the 12 puzzles. It shows the answer to the critical thinking puzzle as well as the answers for the vocabulary section. They also included a chart of synonyms to help with the context for each case. I found this particularly helpful when helping Booger work through the vocabulary he had a hard time figuring out.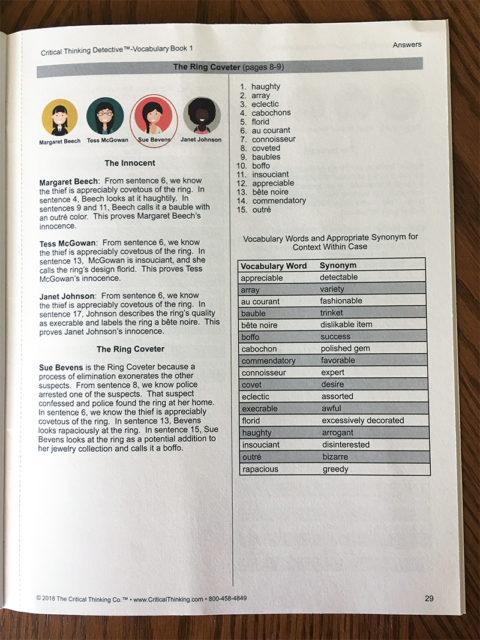 **The Critical Thinking Co.™ has also provided some specials and a coupon for our readers!!**
Free Critical Thinking Puzzles! A $75 Value! Delivered weekly to your inbox. Choose PreK – Grade 8. Sign Up Here!
Free Shipping + 15% Off Any Size Order! Use Coupon Code: TOSCREW18. Expires 12/31/2018. Shop here!
Booger really enjoyed this workbook and I would highly recommend it to anyone with students in 5th grade or above to enrich their student's vocabulary and strengthen their detective skills as well. Be sure to check out more reviews by the Homeschool Review Crew on this and more from The Critical Thinking Co.™ by clicking the banner below.