I am always on the look-out for fun new games for my kids to play, especially games that help them learn! Classroom games kids can play independently is also a huge plus. So let's take a look at three amazing new classroom games kids can play alone in homeschool or traditional classes.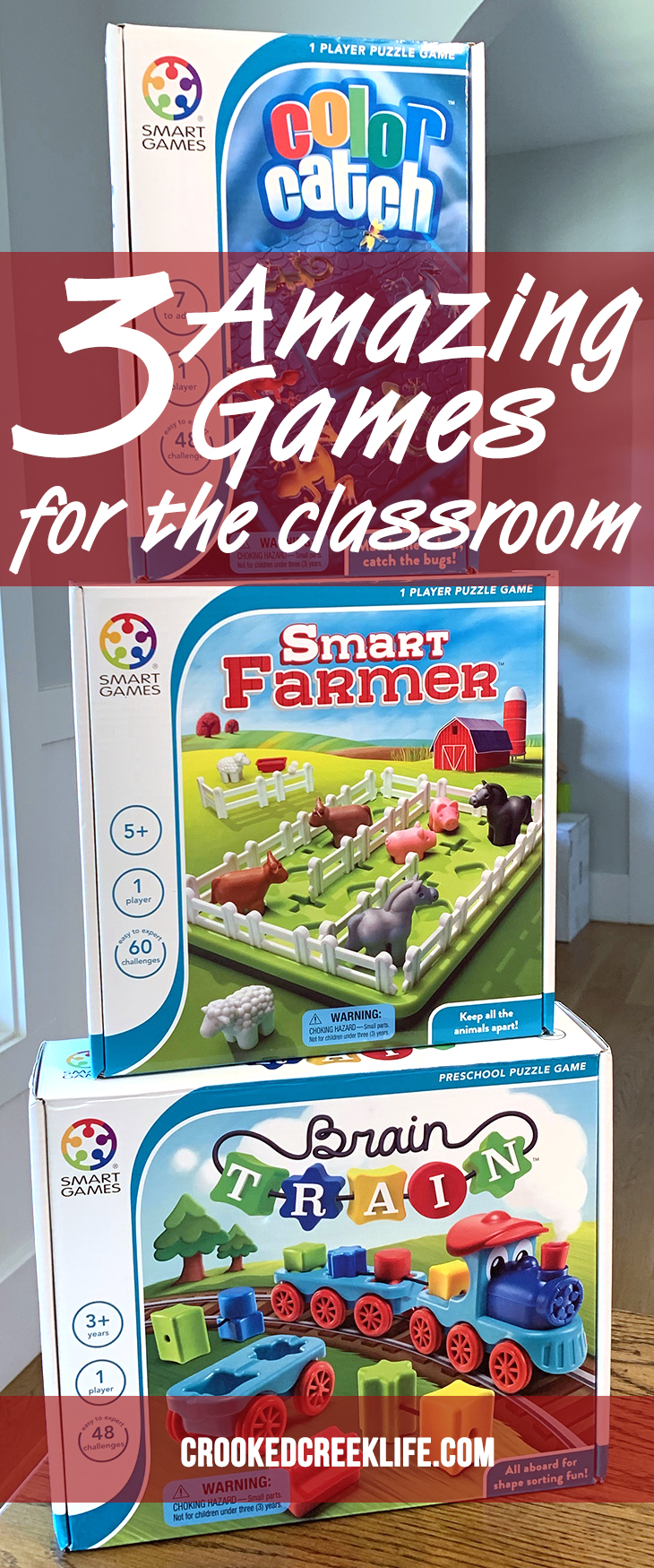 Brain Train (ages 3+)
This great little game is perfect for preschoolers who are ready to learn their shapes and colors or even K5 and 1st graders who just like puzzles. To play SmartGames Brain Train kids match the shapes as shown in the challenge and place them in the right sequence. Each level offers fewer hints to complete your train.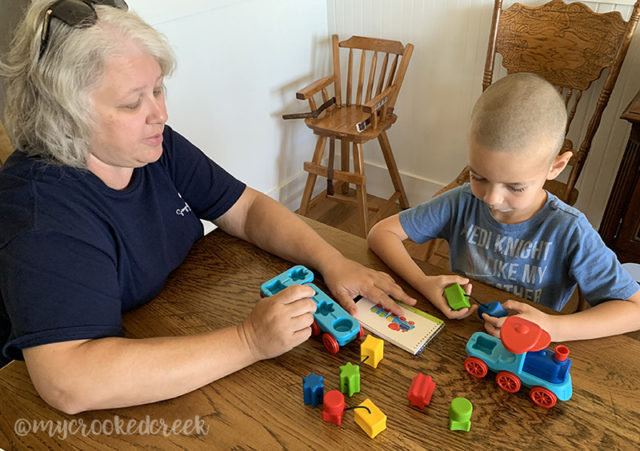 Smart Farmer (ages 5+)
SmartGames Smart Farmer was the favorite for our family of these.
Play Smart Farmer by arranging the puzzle pieces (fences) on the gameboard so that each animal type has a closed-off space. Then, in later challenges, each space must also include a water trough!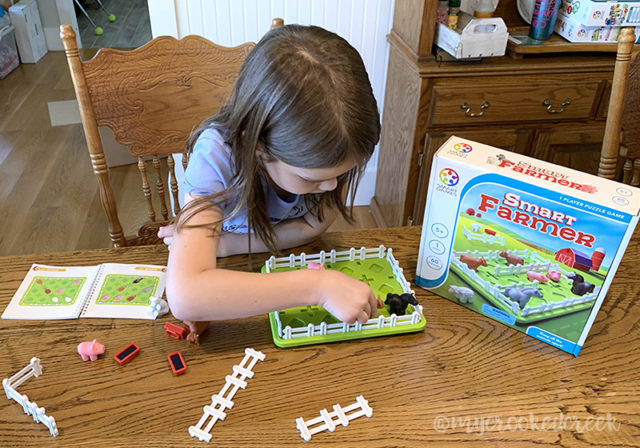 Color Catch (ages 7+)
This one is even fun for middle schoolers, high schoolers, and adults! SmartGames Color Catch features 60 challenges. Place the transparent animal pieces on the gameboard according to color clues…but watch out! They will change color based on where they are placed on the board! This one comes in its own handy traveling case (which also makes it easier to store in without needing to keep the big box!)
Perfect Homeschool Games
During homeschool time I am often helping older kiddos, but the littles are bored. They beg to pull out a game for us to play together, and while we love game time, sometimes I just need for them to play alone. This is where single-player games come in handy in our homeschool.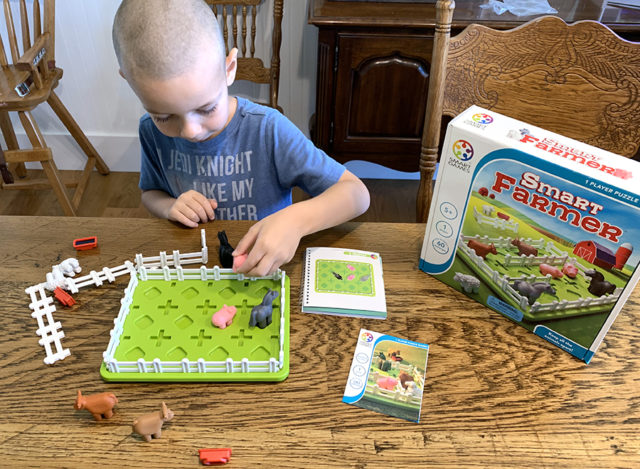 Fun Classroom Games
Centers are a great way to utilize single-player games in traditional schools and classrooms. These games are simple to understand and the kids can get hours of enjoyment from each game. As they play it again and again the puzzles get harder and more challenging. There's also a game for every grade or learning level.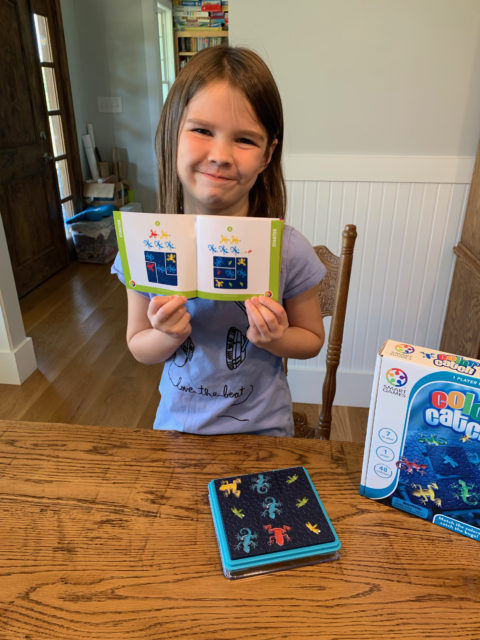 My kids loved all these games, as did our friends. SmartGames are a great introduction to spatial insight, planning, and problem-solving skills for kids. They'll love being challenged in a fun new way while playing with their train. SmartGames are perfect homeschool games or traditional classroom center games.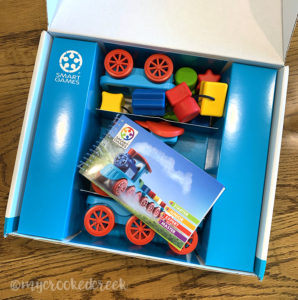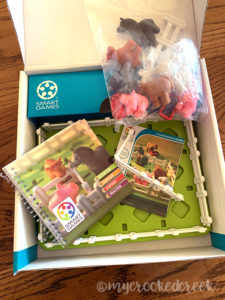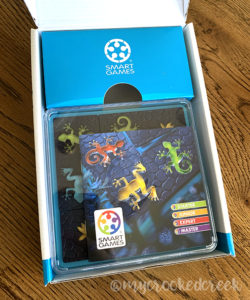 We were given these games to use then give our opinions. Check out our other game reviews!