Introducing new foods to your infant or toddler can be a daunting task, especially foods that are common allergens. Introducing peanuts to your young baby safely doesn't have to be scary or shouldn't be full of guesswork.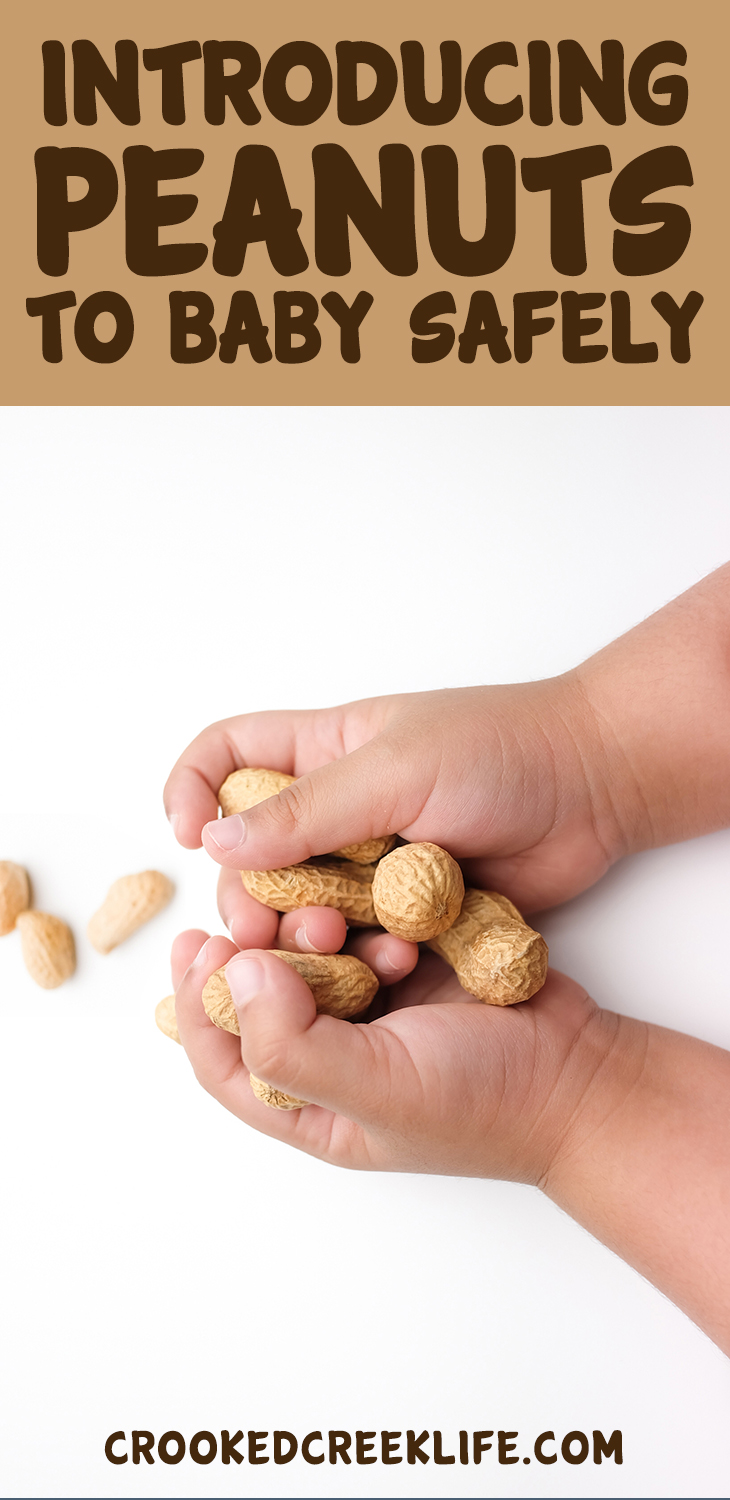 Why Introduce Peanuts Early?
The American Academy of Pediatrics recommends that all infants be given peanuts, and children with mild to severe eczema should be introduced to peanuts early, in an attempt to reduce the rate of peanut allergies. The specific guidelines call for beginning peanut introduction during the critical window of 4-6 months of age. How much peanut? The guidelines call for giving infants about 2 grams of peanut protein, 3 times per week.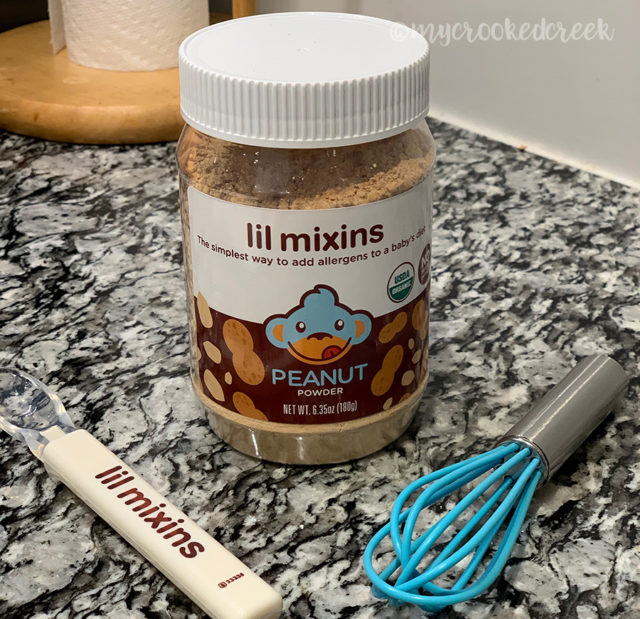 The New Science
For years we've all believed we should wait to give peanuts to babies until they are 1, 3 or even 5 years old to avoid allergies. There have been numerous studies to debunk this old belief. The best known study is the LEAP study, published in 2015. It showed that children at high risk for peanut allergy who ate 2g of peanut protein three times each week developed 80% fewer peanut allergies than babies who avoided peanuts.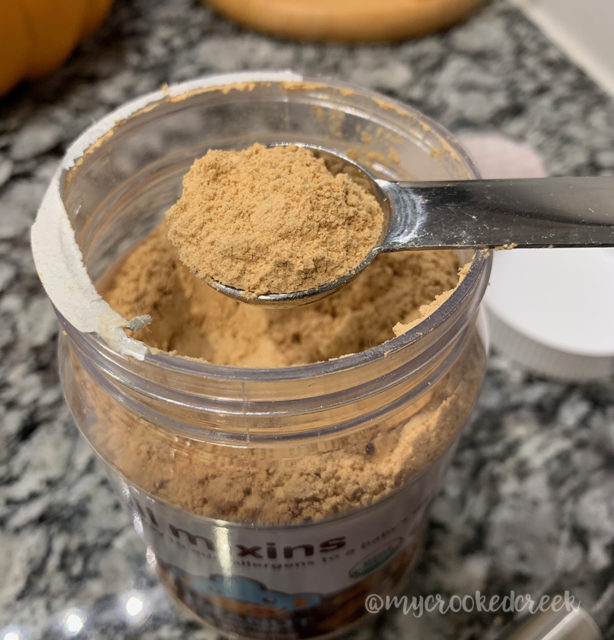 Introducing Peanuts to Baby Safely
Obviously, we cannot feed our 4 to 6 month-olds crunchy peanuts or peanut butter because of the choking hazard, so how can you safely introduce peanut protein to babies? Lil Mixins Infant Peanut Powder is a simple solution! It's as easy as scooping 2 teaspoons of the powder into your baby's meal, mix and serve.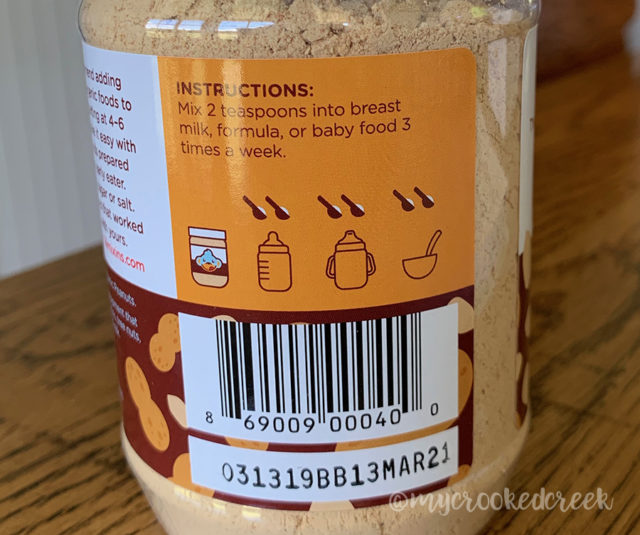 The Lil Mixins Difference
There are peanut powders on the market for adults, but these are unsafe for babies because they clump together when mixed with liquids. Lil Mixins Infant Peanut Powder does not clump or thicken, so it is safe for babies to eat. Lil Mixins Infant Peanut Powder can be mixed into any baby food – purees, mashed fruits, apple sauce, formula, breast milk and more.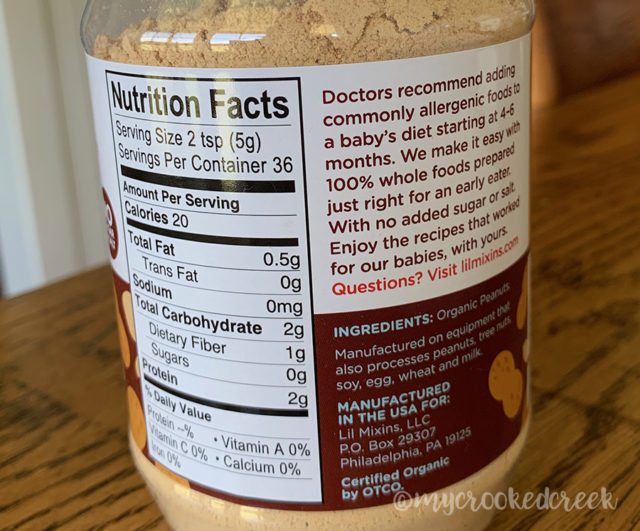 More About Lil Mixins
The ingredients: organic peanuts. That's it. Lil Mixins Infant Peanut Powder contains zero sugar, no salt, no additives and no GMOs. One jar contains enough powder to last several months and until your baby is old enough to safely eat peanut butter. A jar of Lil Mixins Infant Peanut Powder typically retails for $24.99. Use promo code MOMSMEET20 to get 20% off your Lil Mixins order by clicking here. You can also purchase Lil Mixins on Amazon.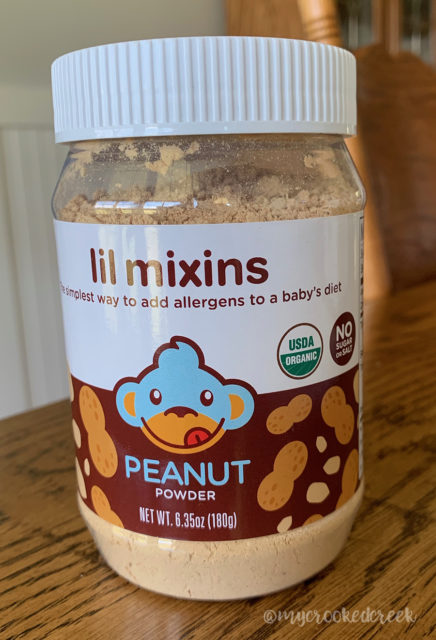 I received this product for free to use and post my honest opinions. Compensation for this post was provided and this page may contain affiliate links.