Do your kids love to have you read to them before bed? Reading a fun, and meaningful bedtime story can be a great way to connect with your children. I'd like to tell you about Just in Case You Ever Wonder. This precious new book by best-selling author Max Lucado is a great addition to your bedtime storybook line up.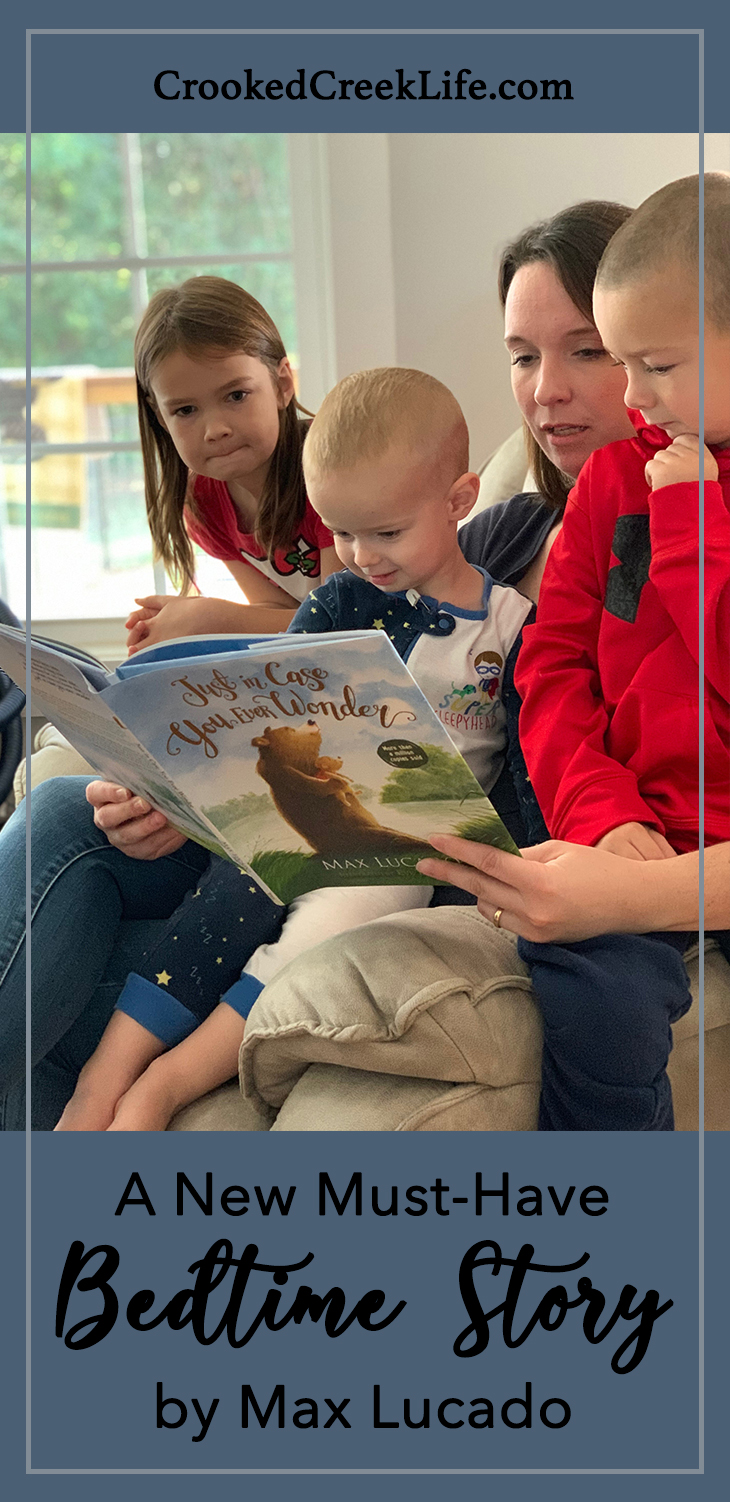 Book Description
This book assures children of God's love through all their experiences—including during hard times such as being afraid of the dark or being bullied—and gives assurance that the parent was there when they were first born and will be with them even in heaven.
​
From New York Times bestselling author Max Lucado comes Just in Case You Ever Wonder, the classic children's book that has made its way into hearts and storytimes around the world. This award-winning book about the love between a parent and child has sold 1.7 million copies, touching lives for more than 25 years; now includes new, breathtaking art from Eve Tharlet; it is perfect for children ages 3–7; and reminds children of Jesus' unconditional love.
Whether you have treasured this classic book for years or are reading it for the first time with your little ones, this timeless reminder of the love between a parent and a child—and ultimately, between God the Father and us—will come to hold a special place in your heart and home. Children long to hear they're special and loved. Just in Case You Ever Wonder assures them that as they grow and change, in both good and bad times, you—and their heavenly Father—will always be on their side . . . just in case they ever wonder.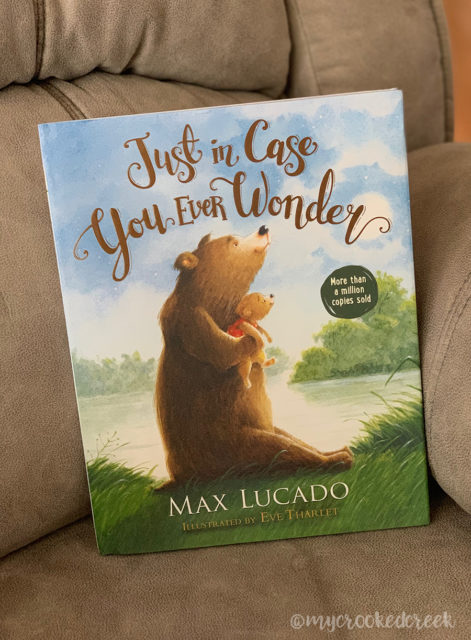 A Special Bedtime Story
Just in Case You Ever Wonder is an encouraging and loving book that is perfect for sending little ones off to sleep with their hearts full. They are sure to sleep well knowing they are loved by God and by their family. My littles enjoyed this book's sweet message very much.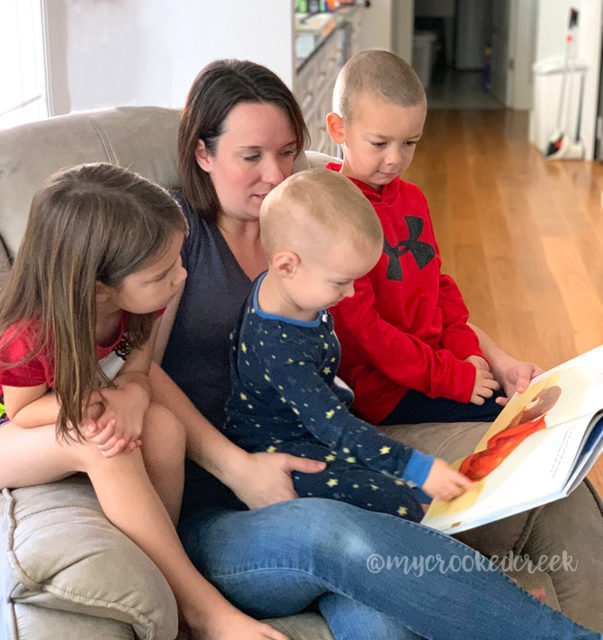 Just in Case You Ever Wonder is beautifully illustrated book featuring a bear theme. My youngest LOVES bears, so even though he is still too young to understand the book's meaning, he still sat to listen and see the adorable bears on every page.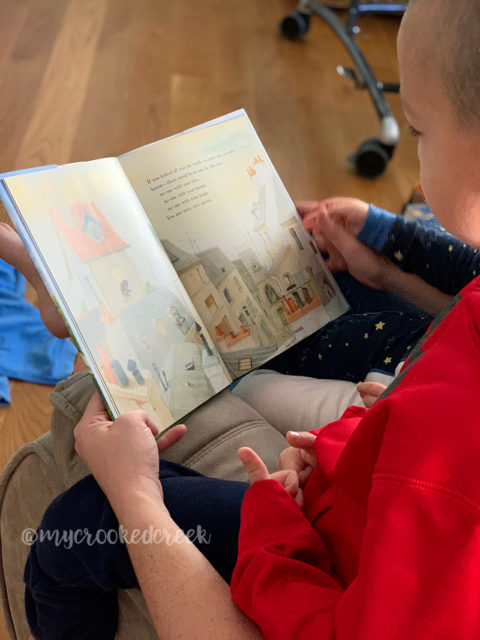 This wonderful hardback book is 30 pages long and takes about 10 minutes to read (give-or-take a few minutes for quiet vs. wiggly children.) This is sure to become a favorite bedtime story in your home as it has in ours.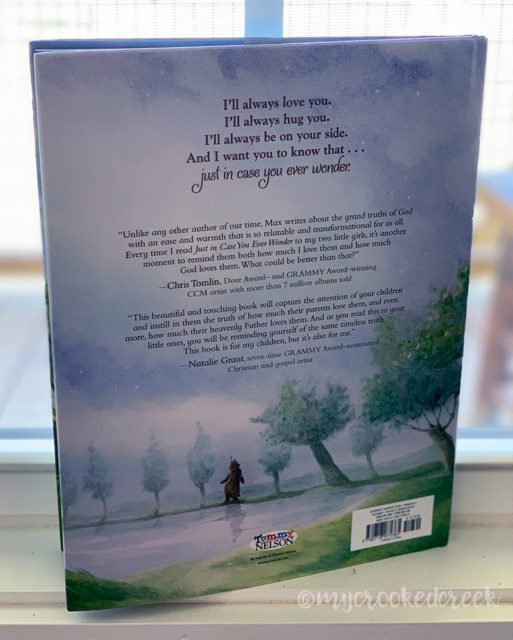 Be sure to click the banner below to enter for a chance to win your own copy of Just in Case You Ever Wonder!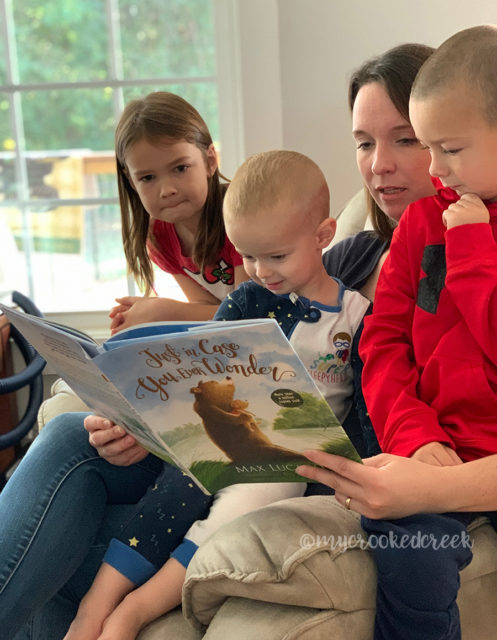 We received a courtesy copy of this book for the purpose of this post. Check out more children's books here.