Raise your hand if a lady in your family is hard to shop for. I think we all know someone who is nearly impossible to shop for. I want to share a great gift idea: handcrafted Christian jewelry from Holly Lane!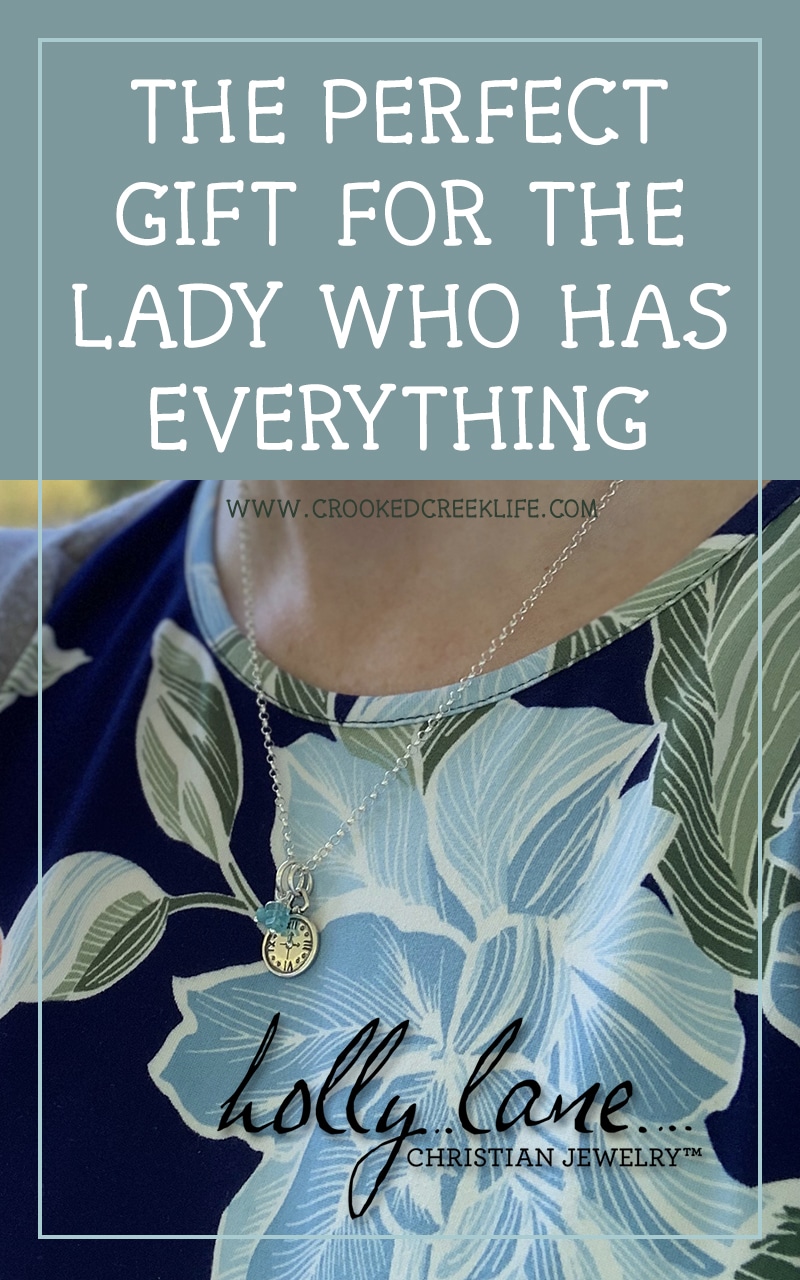 About Holly Lane Christian Jewelry –
Named for the street where her first designs came to life, Tiffany Scott and her team create the beautiful designs of Holly Lane Christian Jewelry by hand in the heart of Virginia. Each handcrafted piece of jewelry gives the wearer, not only a lovely piece of jewelry, but also a tool to witness to others about Jesus.
Packaged with Love –
Holly Lane takes great care to package their designs with the recipient in mind. Your jewelry will not be thrown haphazardly in a box and sent on its way.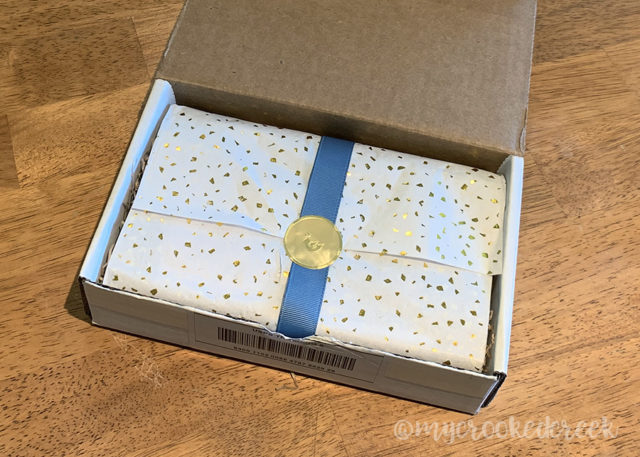 Every design will arrive nestled in a bed that resembles a nest, wrapped in tissue, and secured by a ribbon.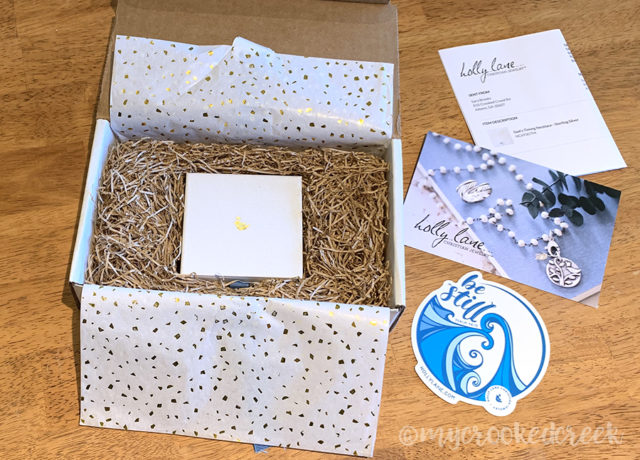 Your new jewelry is safe and sound in a slide-open box (perfect for wrapping up for that special lady in your life).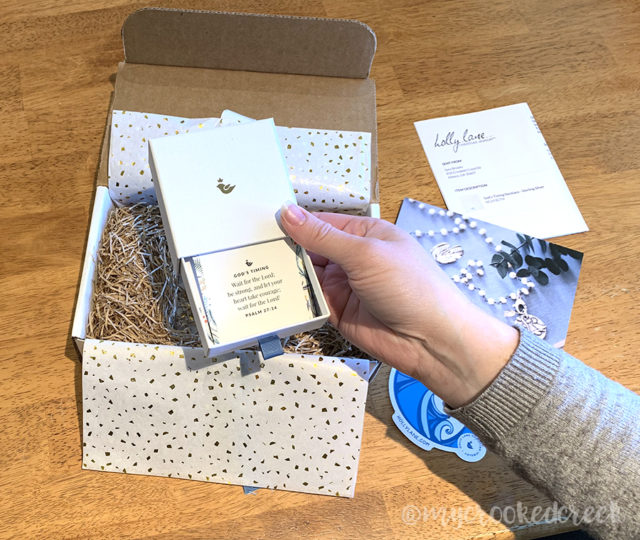 Each design also comes with its own Story Card so you can know and understand the meaning behind the design of your new jewelry.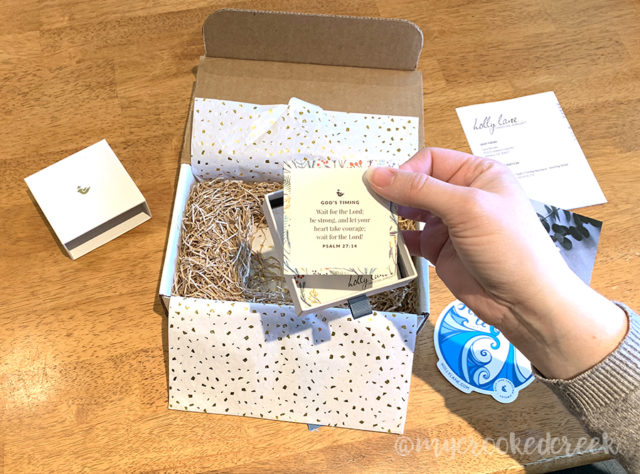 God's Timing –
The talented team at Holly Lane were kind enough to send me a necklace of my choice to unbox for this review. I had a hard time deciding which necklace to choose! Ultimately I picked the God's Timing Necklace, an exquisite necklace featuring a pocket watch pendant and various teal gemstones. The scripture reference Psalm 27:14 is engraved on the back of the pendant as a steady reminder of the necklace's meaning.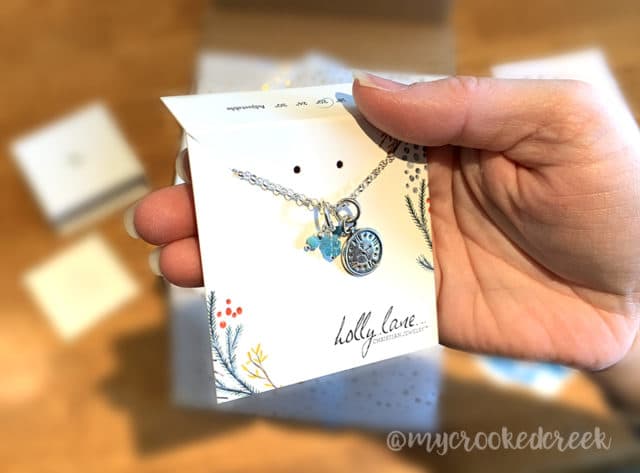 This particular design struck a chord in my heart. With all our family has been through after our son's brain injury, I have struggled to wait patiently on God's timing.
It is so easy to get in a hurry, want things quickly, then try to run ahead of God's perfect timing. This "God's Timing Necklace" is my daily reminder to trust God and wait patiently.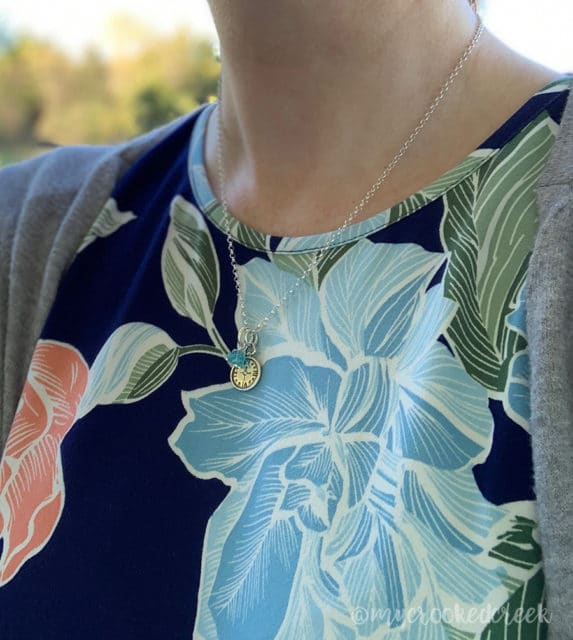 A Discount Code for You –
Be sure to use discount code 20FORYOU for their followers to use to receive 20% off their purchase at HollyLane.com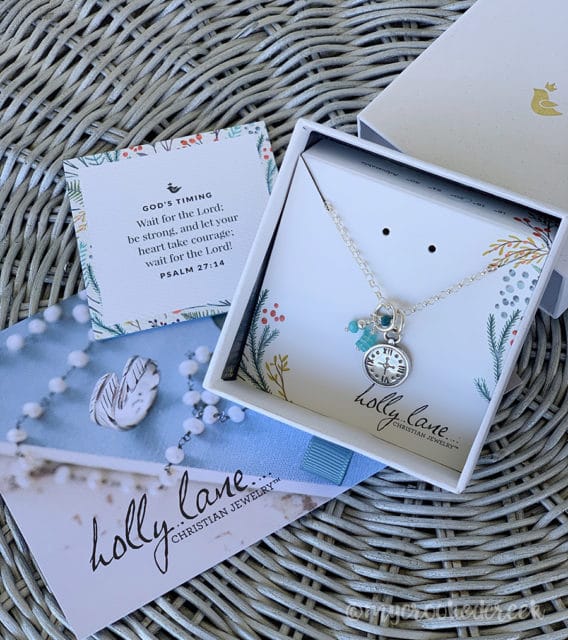 Enter to win a $100 Holly Lane Gift Certificate –
Click the banner below to enter for a chance to win a $100 gift certificate from Holly Lane!!