Do your kids love science? Do they ohh and ahh over amazing facts? Then we think your family will love How Great Is Our God: 100 Indescribable Devotions About God and Science.

Publisher's Description
Louie Giglio authors 100 more kids science devotions to expand the curiosity of your 6- to 10-year-olds. Including amazing scientific facts, beautiful photography, fun illustrations, and simple activities, How Great Is Our God covers topics like:
Space and time
Earth and weather
The human body
Animals
Plants
And more!
With this science devotional, which is based on Giglio's well-known "How Great Is Our God" and "Indescribable" messages, children will embark on a journey to discover more about God and His incredible creation. From the pink lake in Senegal to the earth's trip around the sun to the water-holding frog that can live up to five years without a drink, the wonders of the universe will deepen your kids' appreciation for God's wild imagination.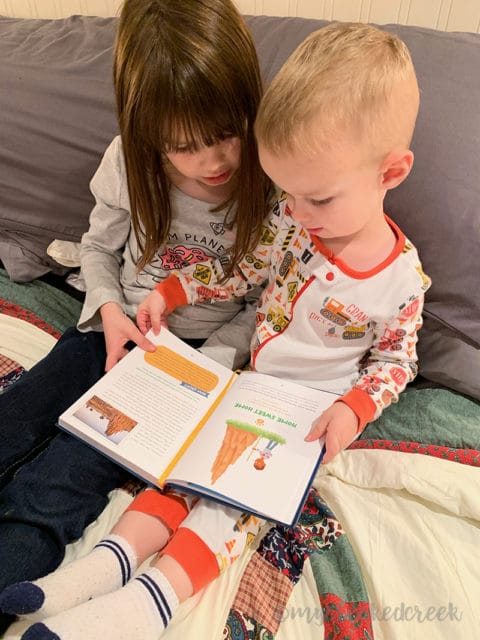 Our Thoughts
We have reviewed several new kids devotional books lately, but I can honestly say this is the best. The kids get excited to read it every night. A child's enthusiasm to study God's word is the BEST thing to keep busy parents on track and focused on the important part of the Christian life: discipleship and evangelism!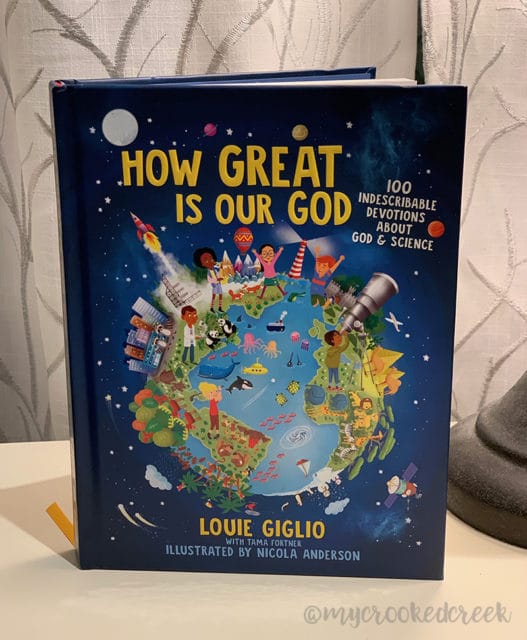 Kids Science Devotions
Why a science theme? Well, why not? God's creation is amazing and everything around us can point us back to Him and Christ's love for us. Science is interesting and as I mentioned these devotions capture the attention of my kids (especially the 5 and 7 year-olds) and most importantly they remember what we read about days later and share it with people!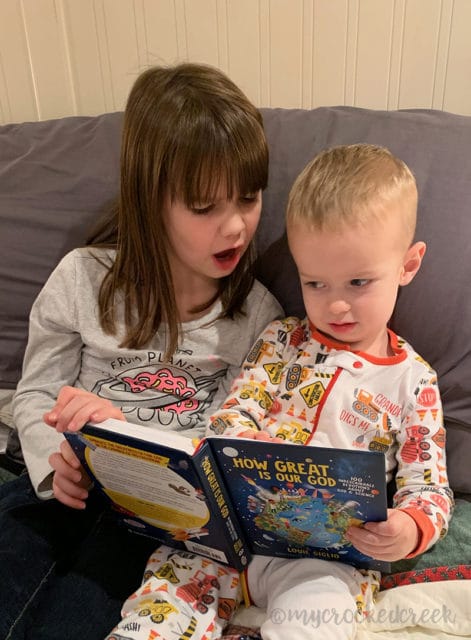 We LOVE the fun science topics and amazing facts we learn every night. Parents DON'T worry! This is NOT typical dry science facts. I seriously learn something new with every devotion. Did you know a man hiccuped 20-40 times every minute for 68 years?!? Yeah, me neither!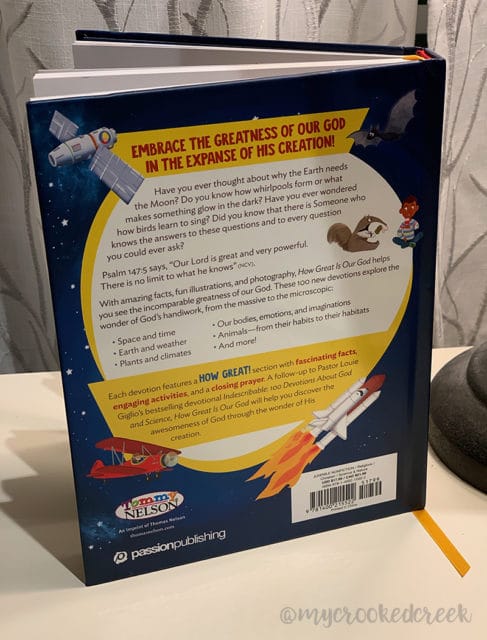 If you are like me and always on the lookout for awesome devotional books to read with your kids, do not hesitate to grab Louie Giglio's new How Great Is Our God: 100 Indescribable Devotions About God and Science for your collection! It will be a favorite for sure!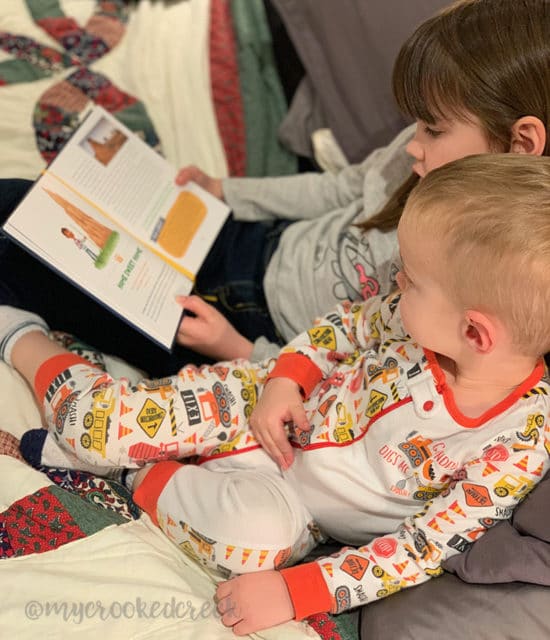 Be sure to enter for a chance to win your own copy of How Great Is Our God by clicking the banner below!

For more information on his new book you can visit Louie Giglo's website.
#HowGreatIsOurGod #LouieGiglio
We received a complementary copy of this book which facilitated this review. All opinions are honest and our own.