Do you do a Bible devotion every night with your kids? We try to but the kids tire quickly of reading the same books over and over. Night Night Devotions by Amy Parker is a great new book with 90 devotions for kids. I love adding scripturally-sound devotions to our bookshelf and we have loved this one!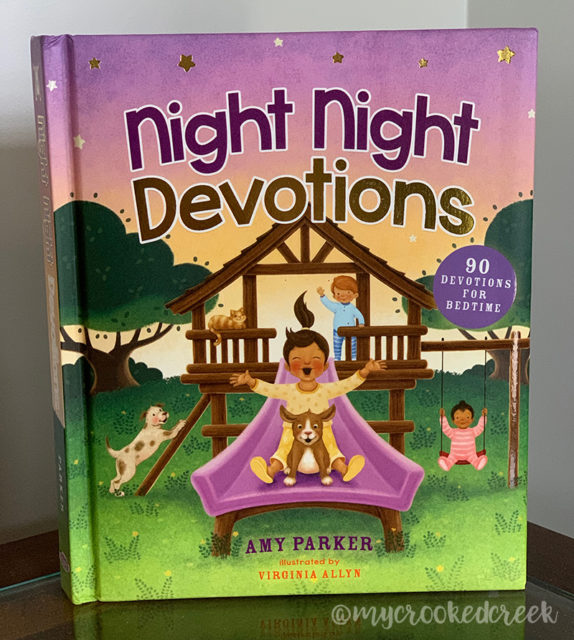 There is always much debate on if devotions are better in the morning or at night (or somewhere in between). Personally, as long as we are DOING a devotion, the time of day doesn't seem to matter. Yes, it's nice to start the day out with a Word from God, but it's equally advantageous to fall asleep at night with God's love for us fresh on our minds.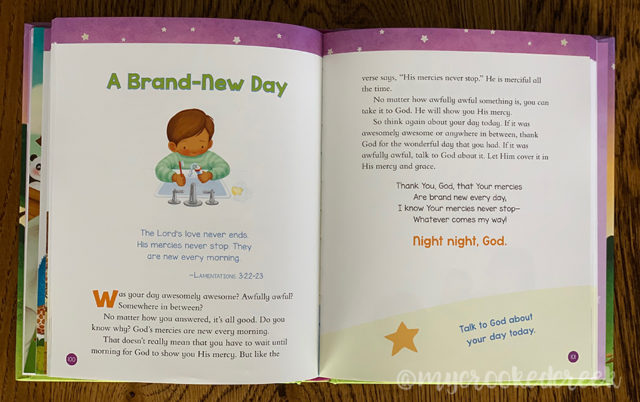 Devotions for Kids at Bedtime
Night Night Devotions is perfect for sending kids off to sleep. Each of the 90 devotions focuses on a verse from the Bible with a meaningful story, allegory or explanation. There is also a short prayer at the end of the devotion so kids can end their day by talking with God. Each prayer is a little poem that's easy for little kids to repeat or even read on their own. I also really like how there is a thought-provoking question at the end too, to get the kids thinking.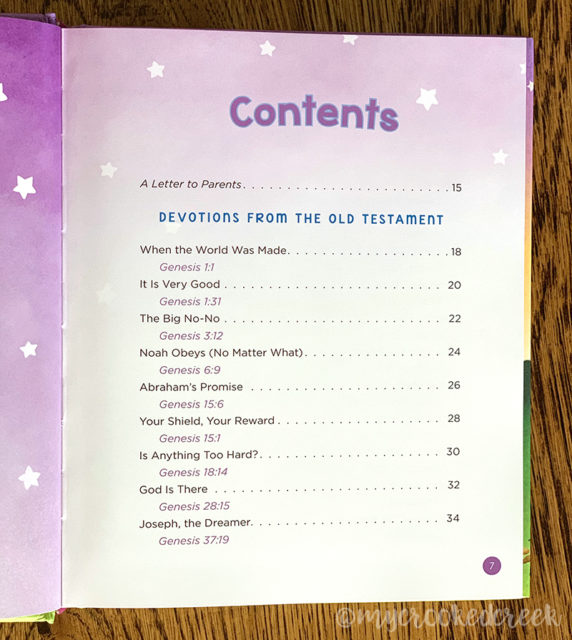 The devotions in Night Night Devotions are in order from Genesis to Revelation. The illustrations in this book are lovely and simple. They are geared toward 3- to 5-year-olds so they are the cute cartoonish style. The only one that bothered me is the unbiblical depictions of Noah (nursery decor style, open-air ark with all the animals' heads sticking out) but this is typical of children's books. My only other minor complaint is there is no ribbon to mark your place, so we have to use a bookmark (which usually falls out) or remember our place.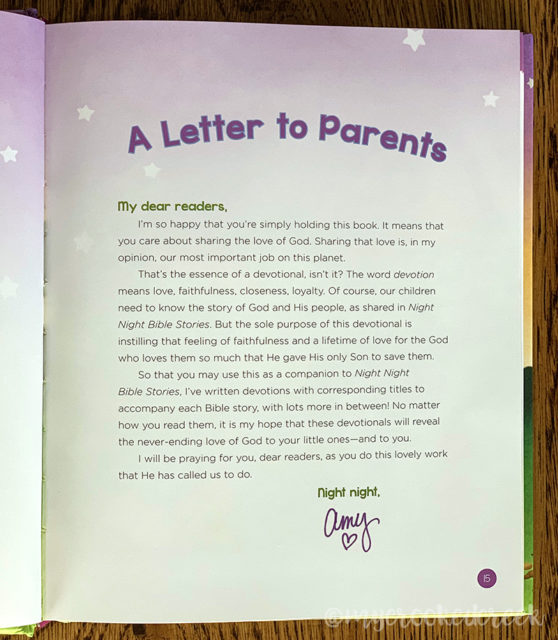 Overall we really love this little devotional book! The devotions are simple for my little ones to understand, yet enjoyable enough for my 7-year-old. The illustrations are not over-done or distracting and each devotion is just two facing pages long. It is also nice that there are 90 devotions – that's nearly 3 months of nightly readings!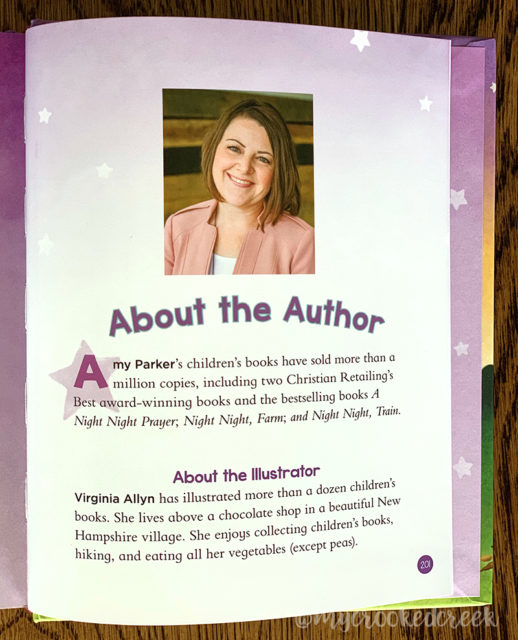 Check out more about the author Amy Parker at her website.
You can also enter for a chance to win your own copy of Night Night Devotions by clicking the banner below.

I received a complimentary copy of this book for the purpose of this review.