Our family enjoys watching movies, but it is hard to find good movies with a Christian theme. We were given a copy of Princess Cut to watch and review. Princess Cut was made by Watchman Pictures and is about a young woman who desperately wants to get married, but is she willing to compromise her beliefs to get that perfect diamond? Grace Anderson is like so many women today: searching for the perfect man. But Grace soon finds out the best way to find the man for her is to change her focus from marriage to God and her faith.
Before I continue on my with review I want to share the movie trailer with you. You will see right away this is an emotionally charged movie.
The Christian message was woven throughout the movie in a positive light and I feel this movie could help young women see where problems arise when they take their focus off God and begin to obsess about marriage and finding the right guy.
This movie is on par with other Christian films I have seen, though at times I felt the acting was stiff and unnatural. Simulating Christian conversations of faith can be tough to do in movies without sounding rehearsed. At times it was obvious these are not experienced actors, however the acting did not detract from the theme of the movie or make it any less enjoyable for me.
Hubby and I watched this one together after the kids were in bed. He isn't a big fan of romantic movies and can usually guess right away what will happen. He said this movie was very predictable. I also found it predictable, but I haven't seen a similar movie that wasn't.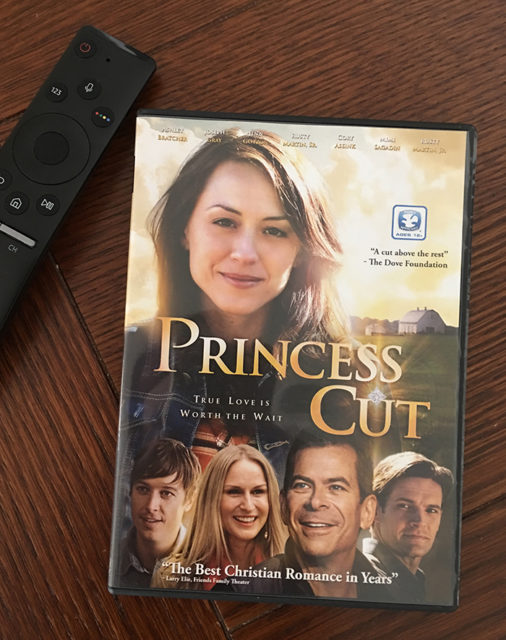 Overall I would recommend Princess Cut to families with young daughters or even anyone who is a fan of Hallmark movies. Princess Cut is now available on DVD and Digital HD at their website. They have purchase options for church viewings as well as the soundtrack and other resources available.
Please click the Crew banner below to read more reviews of Princess Cut!