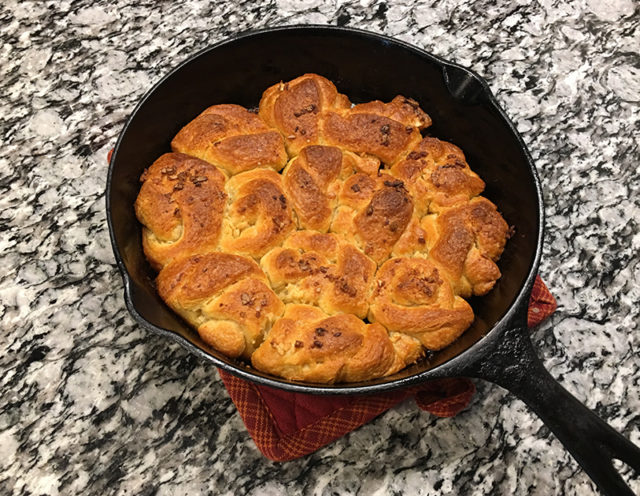 Vampires need not enter. We love garlic in our house. I'm going to share a yummy (and SUPER easy) recipe for garlic knots with you. I'm also going to share a little information with you about European Extra Virgin Olive Oil, why it is a great ingredient to keep on hand in your kitchen, and how it excels far and above olive oil from other parts of the world.
Fast & Easy Skillet Garlic Knots
So all you need for this easy side dish is:
2 tablespoons of Extra Virgin Olive Oil
2 tablespoons of butter
4 cloves of garlic, minced
1 8 oz. package of crescent dinner rolls
1/4 cup fresh parsley, chopped
Preheat your oven to 400 degrees.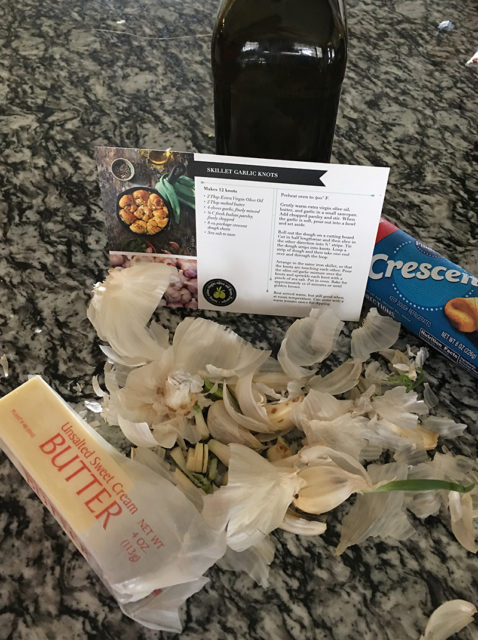 My garlic had started to grow so I had to cut around the sprouts and dig out enough to use. LOL!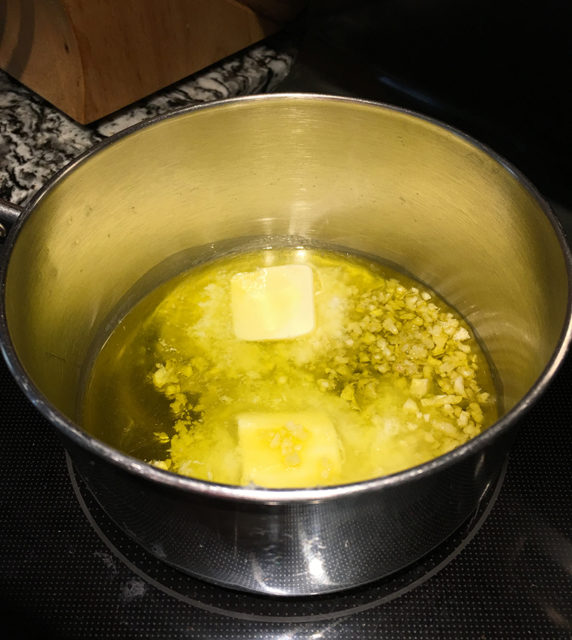 First, you sauté the minced garlic, butter and Extra Virgin Olive Oil in a small saucepan, just long enough to soften the garlic.  It will start to smell amazing.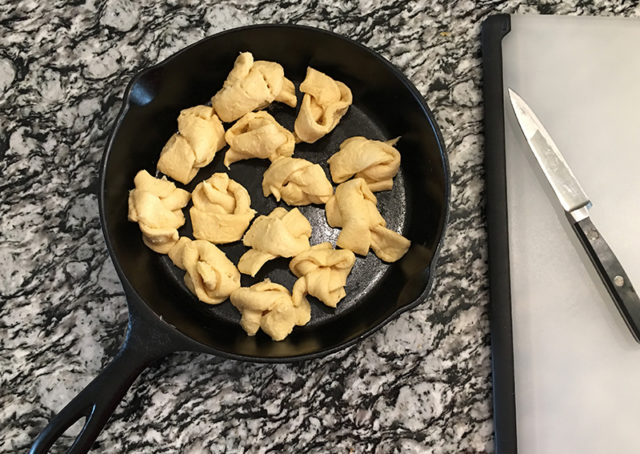 While those are sautéing, roll out the crescent dough and cut it into strips.  I made ours smaller than the recipe photo shows so the kids could have a smaller one and not waste any (more for the adults!)  Tie the dough strips into little knots and arrange them in a cast-iron skillet.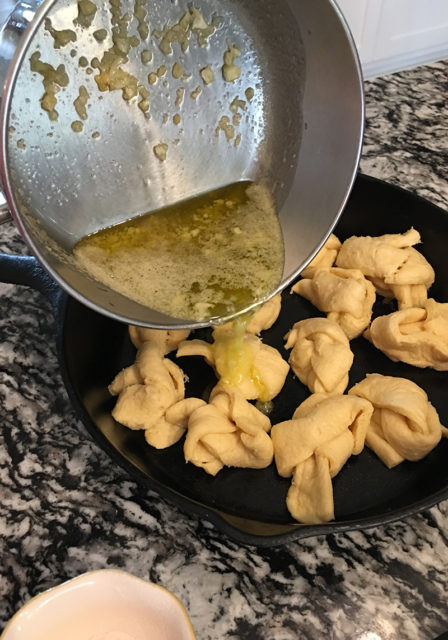 Pour the garlic mixture over the dough.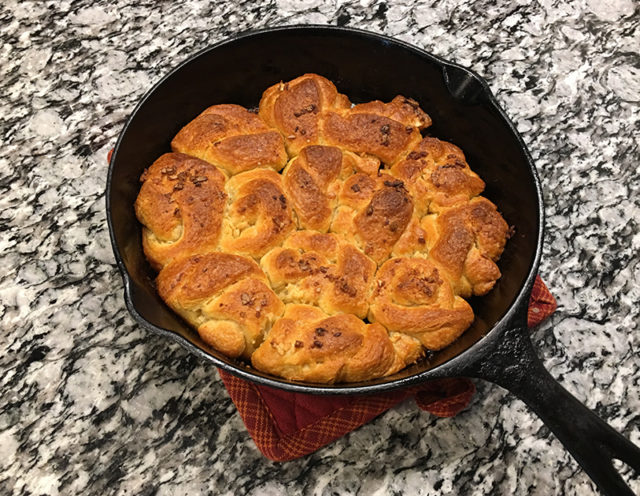 Bake the knots in the oven for about 12 minutes.  The smaller the knot, the quicker they will cook.  Sprinkle the fresh parsley over the top and serve.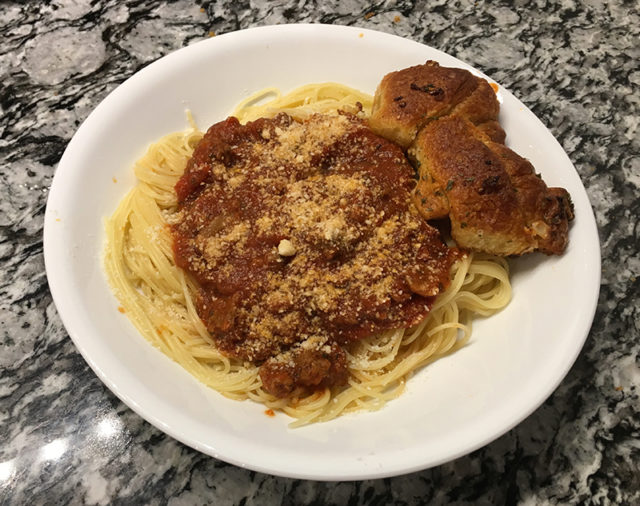 These paired so well with our traditional pasta with meat sauce!   You could also make some marinara to dip these in if you'd like. These were really good fresh from the oven, but they are tasty later too.
Why choose European Extra Virgin Olive Oil?
The olive tree has been grown in Europe for thousands of years, and there you will find the perfect climate and soil to grow optimum olives. "Extra Virgin" olive oil is cold-pressed (the oil is simply squished out) and no heat is used. The olive must be perfectly ripe and processed quickly and the oil must meet the rigorous taste and chemical testing before it is given the Extra Virgin rating.
Did you know olive oil from different parts of Europe will vary in flavor and color? Yeah, me neither. Spanish oil is fruity, nutty and yellow in color. Italian olive oil has an herbal aroma, grassy flavor, and is usually dark green. French oil is very mild in flavor and light in color. Greek olive oil is very strong and green.
Flavor Your Life – The Mission
Flavor Your Life is a campaign to educate the consumers of olive oil about the benefits of choosing European Extra Virgin Olive Oil over olive oil produced in other parts of the world. As I mentioned above, oil harvested from olives grown in Europe is superior to other options for many reasons. Check out Flavor Your Life for more information.
You can find this recipe along with many others at Flavor-Your-Life.com. Please also check out Flavor Your Life on Facebook and Twitter.
A special thanks to Zucchi, a premier Italian Olive Oil company that provides sustainable and traceable products consumers can trust. They graciously provided the Extra Virgin Olive Oil I used in my recipe and it has a wonderful flavor.
Check out more recipes and more here.