It can often be hard for kids (or even adults) to imagine what it would be like to have lived in the past. Carole P. Roman has written a great series of books: "An Introduction to Civilizations Throughout Time" and we were given three of these to review. The Carole P. Roman books and collections feature many other titles as well, but I chose three from this particular series because my kids love history and I wanted to help them understand better what life was like during each of these time periods.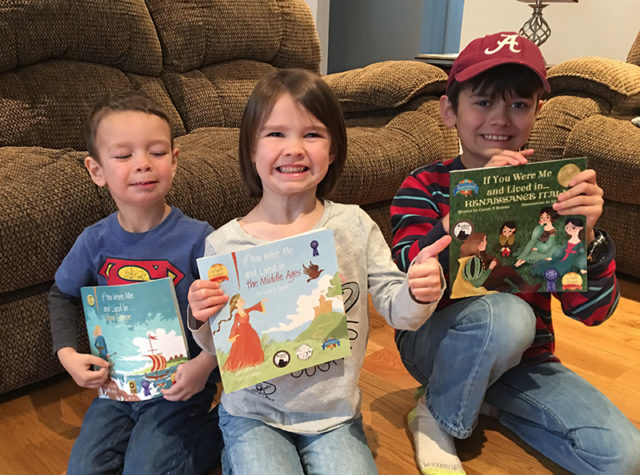 If You Were Me and Lived in…Renaissance Italy was my personal favorite of the three. My oldest also liked this one best. I liked it because the illustrations (by Silvia Brunetti) are more vidid and lifelike. This book also features lots of examples of art and architecture of the Renaissance time period which was very helpful.
If You Were Me and Lived in…the Middle Ages was a favorite of my 4th grader. He enjoys ancient Roman and European history so this one had lots of information he liked. The illustrations in this one are more like watercolor or colored pencil and not quite as captivating as the ones in Renaissance Italy but still interesting and colorful.
If You Were Me and Lived in…Viking Europe is a great book detailing the adventurous lives of Vikings. We found this one very interesting because their lives were so different from what we imagine in traditional "viking" history (darn, no dragons). As with the Middle Ages the illustrations are watercolor style and the type face is easy to read.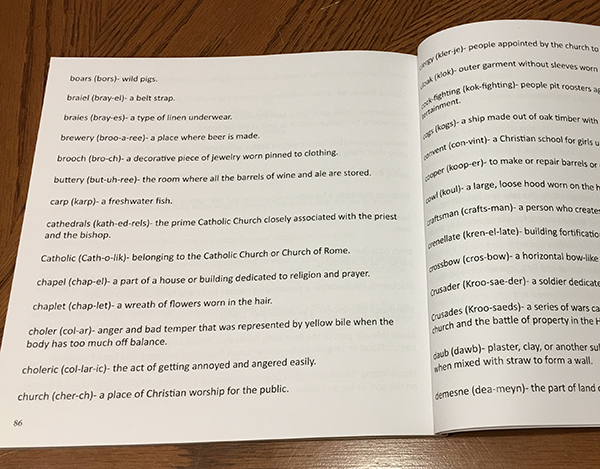 One of the coolest things about these books (from a teacher's standpoint) is there is a very thorough glossary in the back of each book with any words that may be unfamiliar to students (or teachers). This helps so much because it is super easy to find a word's meaning while reading, just to turn to the back – no dictionary required!
Another cool thing is each book features a list of famous people from that time period. They are explained in a detailed paragraph on who they were and how they were important to the time. This was very helpful because my kids had heard of some of these people, but now they know where they fit into history.

The If You Were Me and Lived in… series by Carole P. Roman are wonderfully educational and fun books. I really love how the books speak directly to the kids in a style of "Your home would be shaped similar to a ship with oval sides." (from Viking Europe) describing life in detail and making it feel more real. These books are good for a wide age range too. My 3 year old paid some attention as we read them and he liked the pictures. I had my 12 year old read aloud to the group and he found the information interesting as well (though he probably wouldn't have liked it so much if I were reading to him. Tweens…)
I would recommend the If You Were Me and Lived in… series for anyone wishing to view history from a personal perspective. These books would be perfect for a unit study or even just as additions to existing history curriculum.
Be sure to check out all the other great books by Carole P. Roman! She has books for geography and cultures in her "A Child's Introduction to Cultures Around the World" like If You Were Me and Lived in… Portugal but she also has an adorable fiction series about "Captain No Beard" one of which is Captain No Beard and the Aurora Borealis. You can check out more reviews of these books by clicking the Homeschool Review Crew Banner below.