My kiddos love fuse beads (the kind you iron) but they always need me to do the ironing part. Wouldn't it be great if there were some fuse beads that didn't need to be ironed? Well there are and we were given an opportunity to try Super Beads by Zirrly.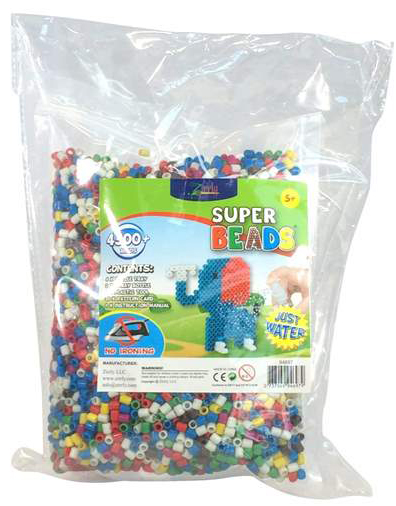 Zirrly's Super Beads fuse together with water so kids can complete their craft projects without adult help. No dangerous iron needed! Please note: small children will need supervision and assistance, but for the most part they can assemble and spray their creations all on their own.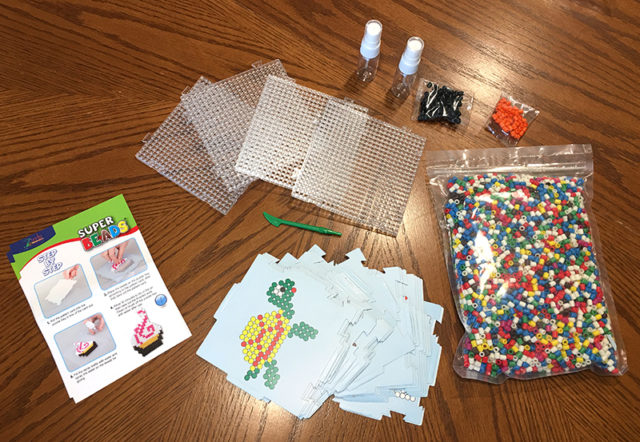 The Super Beads Mega Kit by Zirrly includes a bag of 4500 Super Beads, 4 design boards, 20 assorted design templates, 2 small spray bottles, 1 design tool, and instructions on how to use the beads to create art!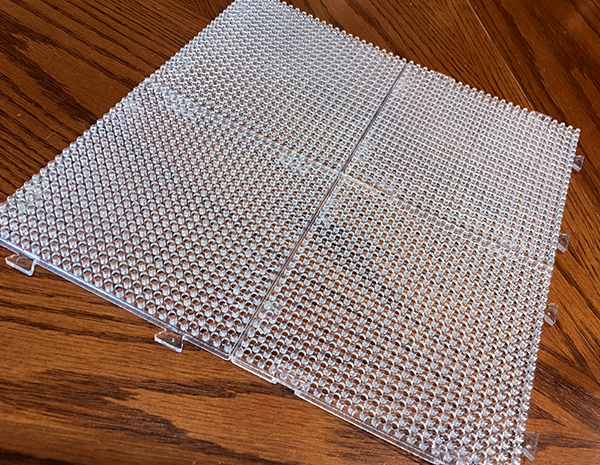 The four design boards link together to make larger design spaces so kids can create extra large projects.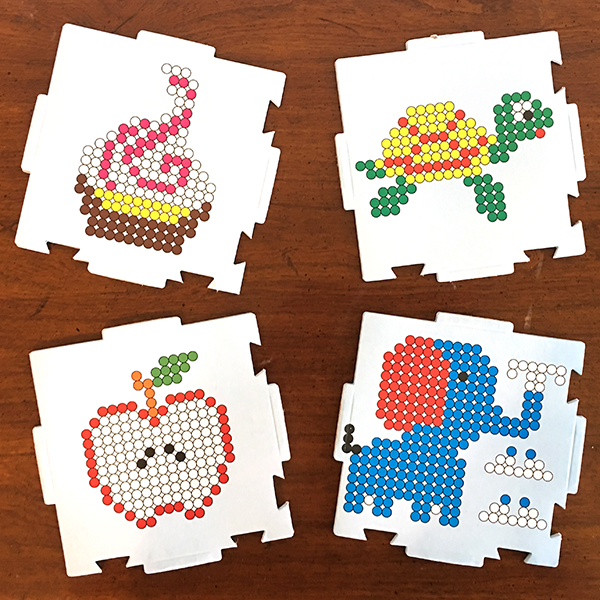 The "20 assorted design templates" are actually 4 designs repeated 5 times.  They are made of thin cardboard so I can see where small children might tear them easily, but during our use they held up just fine.  I think a wider variety of templates, maybe one duplicate of each, would have been better for these, but they would be good for a classroom setting where more than one child wants to use the same template.  I do like how the elephant template includes two little stands so the finished project can stand upright.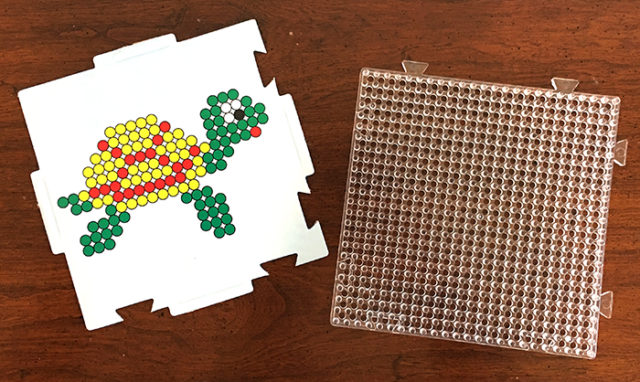 To use the templates just gently fold down the 4 tabs on the sides then line up the cutouts with the groves on the underside of the design board.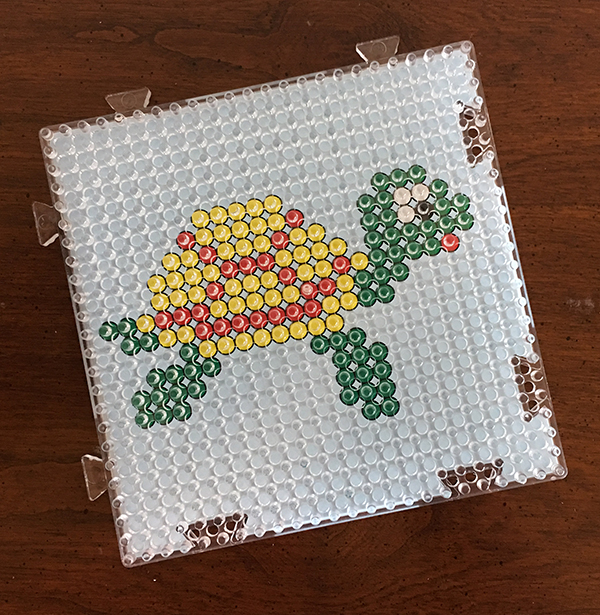 Place the colored beads on the board pegs according to the pattern or let your kids use their imaginations if they have a different idea.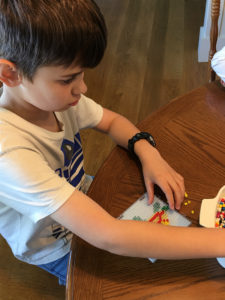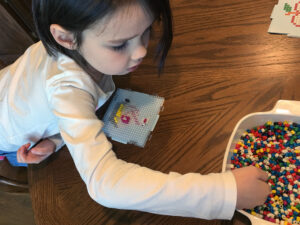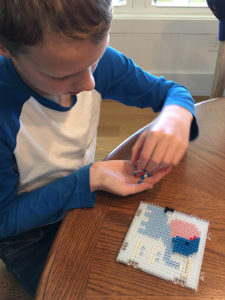 The first difficulty we encountered is the beads are not reversible – there is a top and a bottom. Each bead has a ridge on one end and this end has to be "up" when putting them on the peg board. This isn't a huge deal, but made the project take much longer than other fuse beads we've used in the past.
Another issue that particularly irritated my oldest was many of the beads were misshapen and wouldn't fit on the pegs. He estimated 1 in 20 beads he tried to use was unusable. I'm not sure about his calculations, but this is a picture of about half the deformed beads we found during our first 3 projects.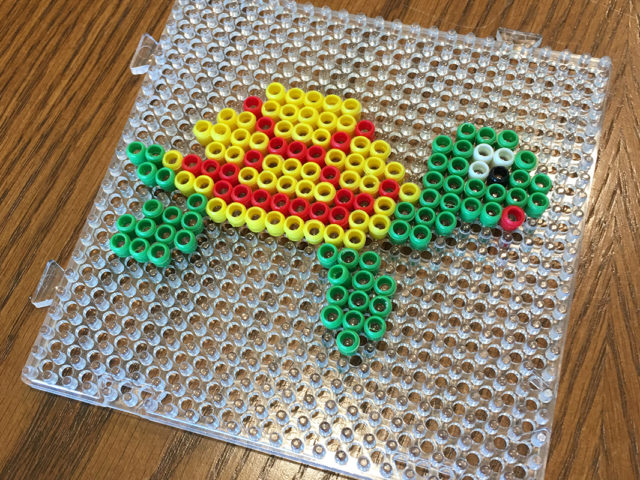 The final step is to fuse the Super Beads together by misting them with water. The peg boards have holes between each peg so the extra water will drain through. I recommend putting a towel under the boards. Be sure to remove the template BEFORE you spray the beads with water. The kit includes two small spray bottles. At first I thought I'd have to refill them at least once during our projects, but I was surprised that one bottle held enough water to spray all three projects. The bottles are pretty easy to use and I let the kids spray their projects themselves. Per the instructions, we tried not to use too much water.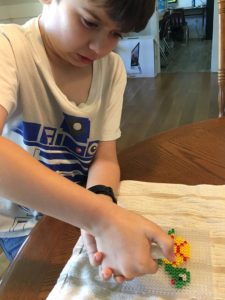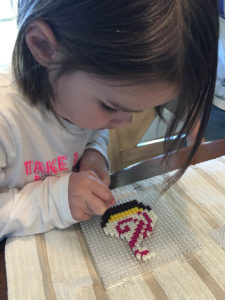 But unfortunately, figuring out the exact amount of water to spray still eludes us. Too little water and the project wouldn't fuse together, but too much water and it took *hours* to dry. In the end we still had some fall apart because they were hard to pry off the pegs, even after they sat overnight to dry. One final note my kids wanted me to mention is the beads smell like very strong glue after they come in contact with water.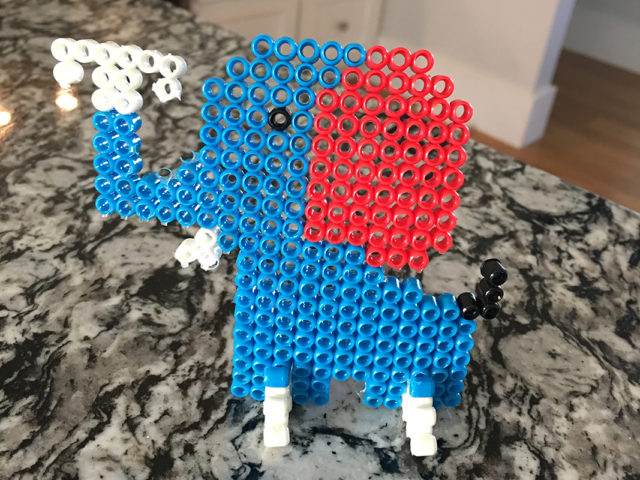 Super Beads by Zirrly are fun, but overall we didn't like them as well as we like the iron-together fuse beads. After all the struggles with the water and getting them to release from the boards without falling apart, I personally would rather just iron them and be done. I can't truly recommend Super Beads because I feel the flaws outweigh the positive element of the kids being able to fuse the beads without the danger of an iron. That being said if you are looking for an alternative to ironing beads I would encourage you to be brave and give Super Beads a try! Maybe you'll have more success than we did.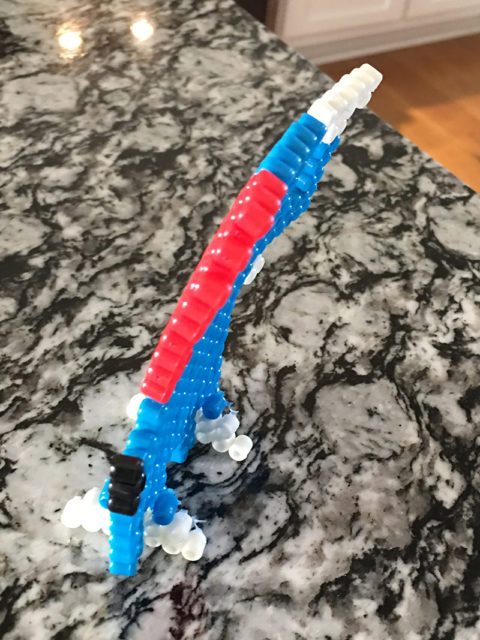 We reviewed the Super Beads Mega Kit, but other Crew members have given their thoughts on other Super Bead sets. Be sure to check out the Homeschool Review Crew Blog for more reviews and other family's experiences!