Fact: Parenting is hard. I've been struggling lately with nagging my kids to obey and cooperate so I was glad to get Taming the Lecture Bug and Getting Your Kids to Think from Parenting Made Practical to review. Since I'm not one to read non-fiction books outside of the Bible, I was very excited that this resource comes in both a book and a DVD!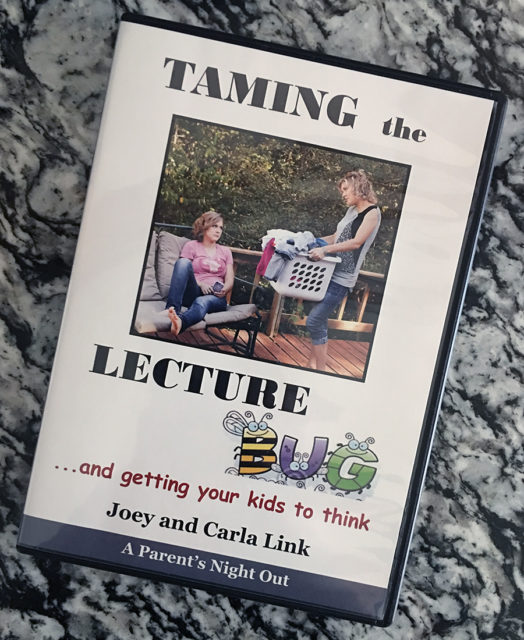 Taming the Lecture Bug is from the "Parent's Night Out" series. It is filmed as Joey and Carla talk to the audience (and us) about what to do when kids and teens disobey. Instead of reminding, threatening and nagging them, I learned how to motivate my kids to start thinking for themselves. Once you train your kids to think for themselves there is no longer a need to lecture them.
How do we stop nagging, reminding, threatening and lecturing our kids? Can we get them to start thinking and take ownership of their responsibilities and behaviors? Yes! The whole idea behind Taming the Lecture Bug is rather than telling our kids what they should be doing (again), we ask questions. I don't want to give away too much because Joey and Carla have a great way of sharing their insights in the video (and book). They recommend this for use with kids from 5 up to college age, though I've used the question/answer technique with my 3 year old with some success.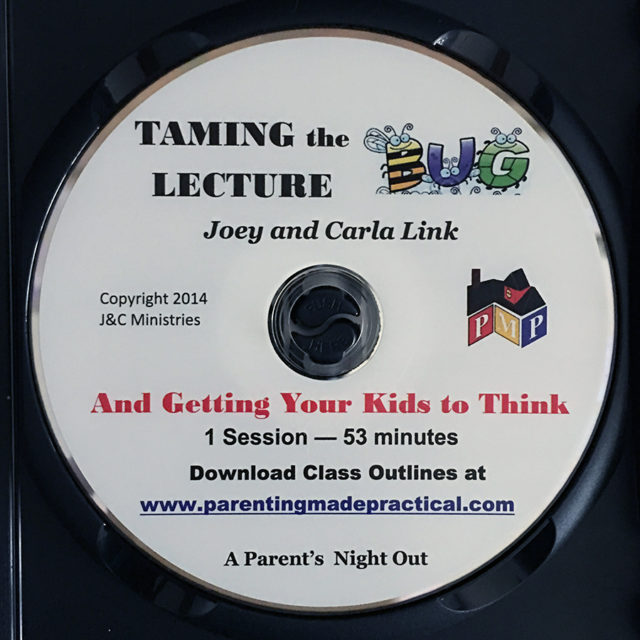 So many parenting books just cover what you are doing wrong and don't give "practical" advice for making the necessary changes. Taming the Lecture Bug is unlike other parenting resources I've come across for one simple reason: it gives great examples and real steps to take to get results! After only a few days of putting the techniques into practice, I started noticing a positive difference in how my kids react and that our communication has improved!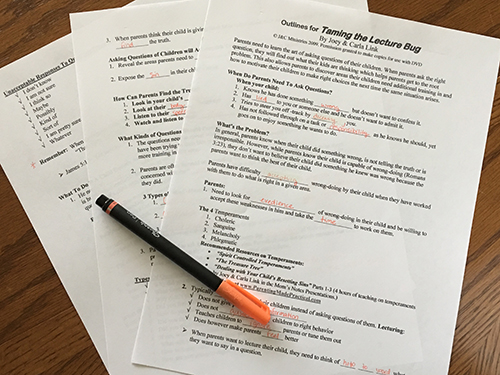 As a part of the lesson, there are worksheets with study questions available. These are great for taking notes and remembering the highlights. As they teach, the Links give you the words to fill in the blanks. These were a nice touch which helped me after the DVD was over. I can quickly review the notes to remind myself of the principles to practice.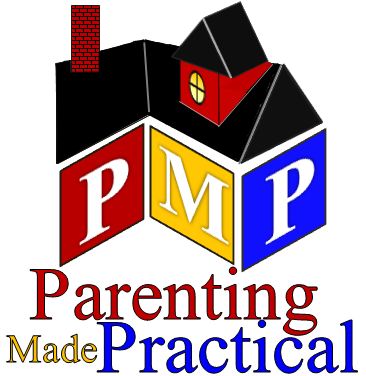 Parenting Made Practical is where you can find Taming the Lecture Bug and Getting Your Kids to Think and all the other resources by Joey and Carla Link. According to their website the goal of Parenting Made Practical is to encourage and equip parents to practically raise obedient, respectful and responsible children in today's world. Joey and Carla Link have published several other parenting resources you may enjoy:
I really enjoyed Taming the Lecture Bug and Getting Your Kids to Think because it gives practical steps to make parenting less confusing. I would recommend it to any parents who struggle with lecturing and nagging their kids.
Other Review Crew members reviewed different products so be sure to read the other reviews to learn more about the other products available from Parenting Made Practical.