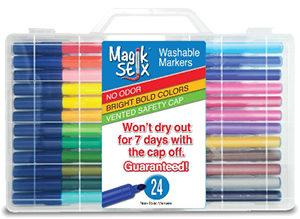 Do your little artists love to use markers but forget to put the caps back on? The fun folks at The Pencil Grip, Inc. have come up with a solution: markers that don't dry out even if the cap is left off for up to 7 days! If you are constantly replacing dried out markers Magic Stix Washable Markers may be just what you need to keep your school supply budget in check.
We put these markers to the test with this art project. (Source) We turned ours into piranha with some sharp teeth, but of course they can be nice, non-flesh-eating fish too if you prefer. Chalk that one up to having mostly boys. Booger even added blood dripping from his fish's fangs.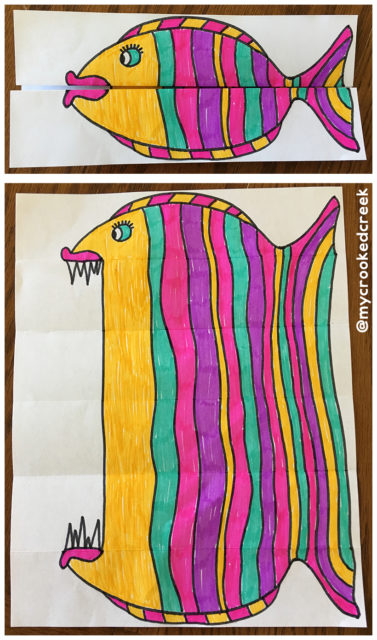 We started with a folded piece of printer paper and drew our main fish body on the outside with pencil. Then we opened them up and drew the inside details. We traced all the pencil lines with a dark color Magic Stix marker, using dark purple or black then erased the pencil. The markers didn't smear or cause trouble with the erasing unless the ink was still wet.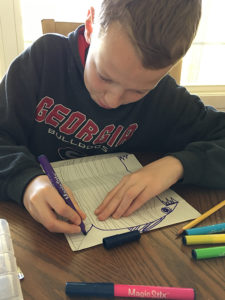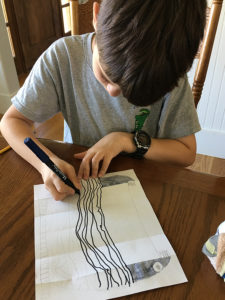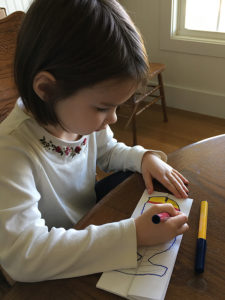 After the outlines were complete we colored in our fish with at least three different colors. The Magic Stix set comes in 24 bright colors. These markers are very vibrant and the set features every color you would need to do most any drawing or project.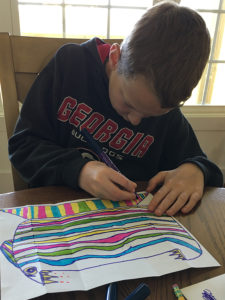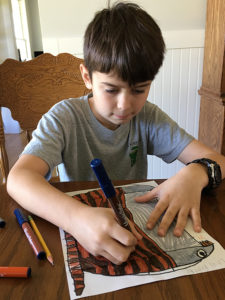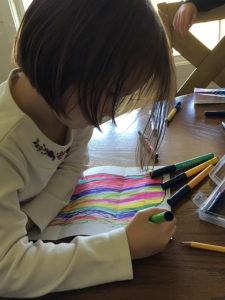 I also like how the Magic Stix are odorless and washable. Kids will be kids and messes are going to happen. It is nice these clean up easily. The barrel is a good size even for little fingers. My 3 year old likes using these too, but he was sick the day we did our fish art.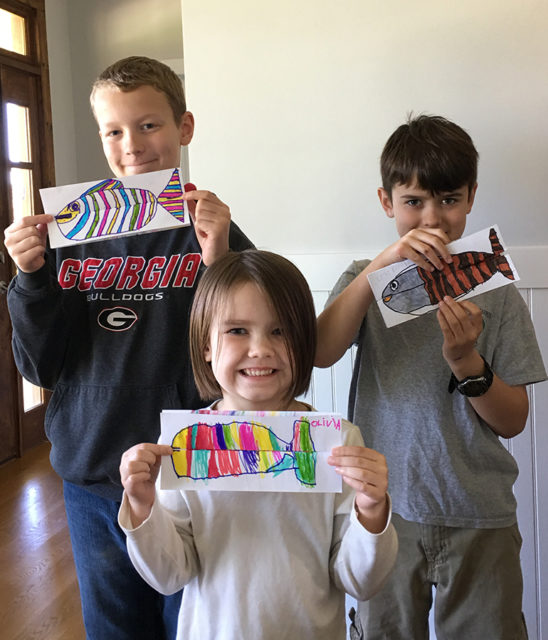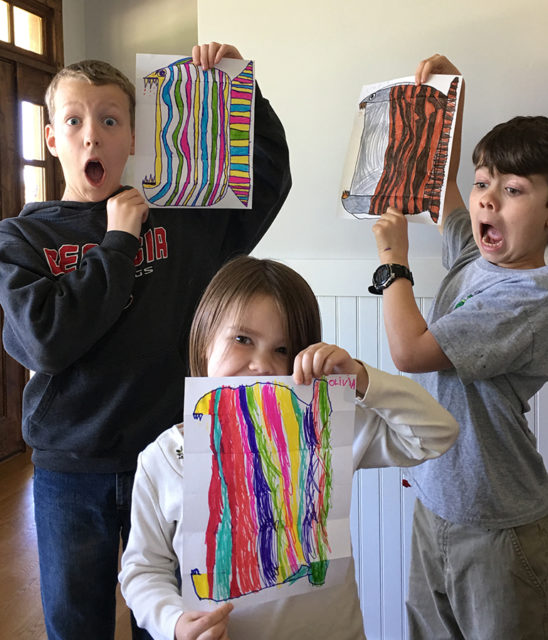 Besides the wide variety of colors, being washable and odorless, I really like how these come in a nice clear carrying case. Each marker snaps in and the case is flat and stores just about anywhere, unlike upright canisters or loose markers. It even has a handle for art on the go!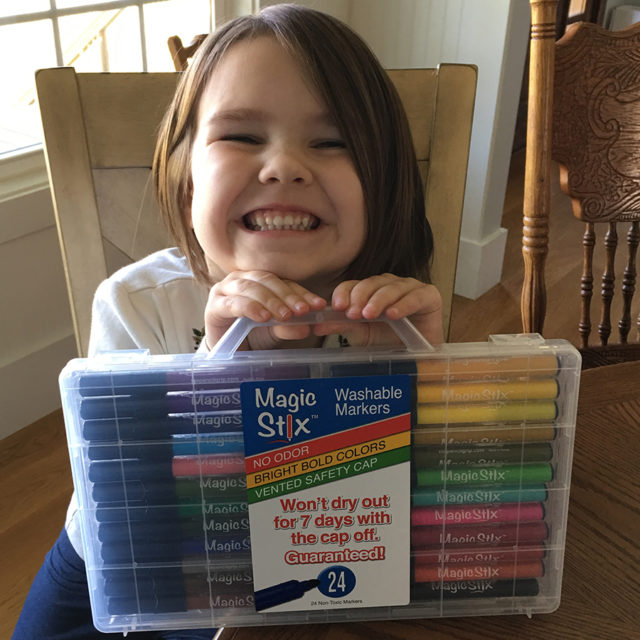 We only found one problem with the Magic Stix Washable Markers – they bleed through paper pretty badly. We tested these out on regular printer paper, cheap coloring books, nicer coloring books, and card stock. They bled through all of them except the card stock. Of course the harder you press or the more you color over the same area, the more bleeding there will be, but even with one swipe it is still visible on the back. Here is what the back of my 5 year old's fish project looked like on regular paper. She doesn't color overly hard, but I had to warn her about coloring over the same spot too much.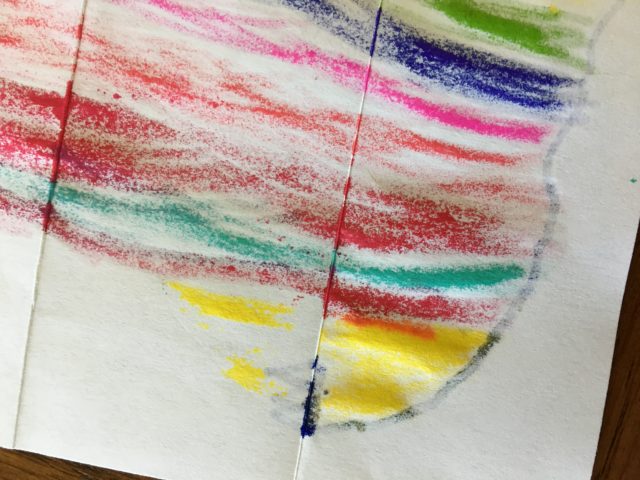 I feel we will only use these on certain projects, not for everyday coloring or drawing, because of the bleeding. I imagine we will use them for birthday cards and special things we create on card stock or one-sided art. The kids really enjoyed using them because of the rich colors. For once Mom wasn't fussing at them to put the cap back on the whole time.

Overall I'm torn about these markers. They are very nice in most respects, but the bleeding issue makes me rate these at 3 of 5 stars. I would recommend these markers if you plan to use them with caution with regards to how they will bleed through most paper. Beyond that Magic Stix Washable Markers are great.