Prone to Wander LA is a company offers beautiful phone cases and home decor items all centered around God's word and the Christian faith. They were kind enough to send me three awesome cases for my iPhone 6S+ and I am going to show you those in detail and give you a quick review. Stick around until the end for info on how to win your own phone cases from Prone to Wander.
When the cases arrived in a very interesting shape box, I decided to take photos of my unboxing. The cases came sealed under tissue paper and resting on a bed of fancy paper shreds.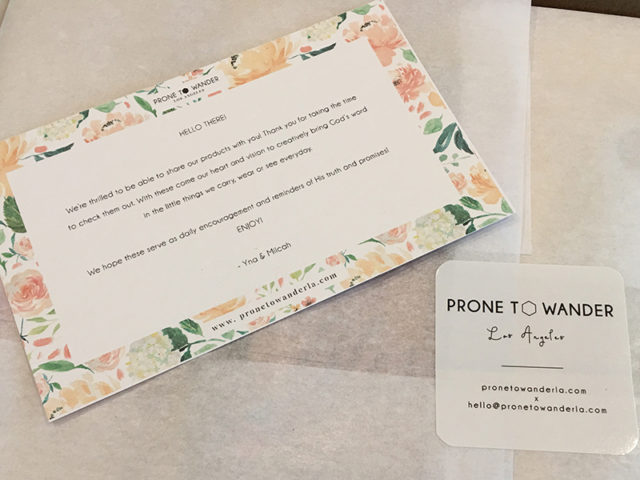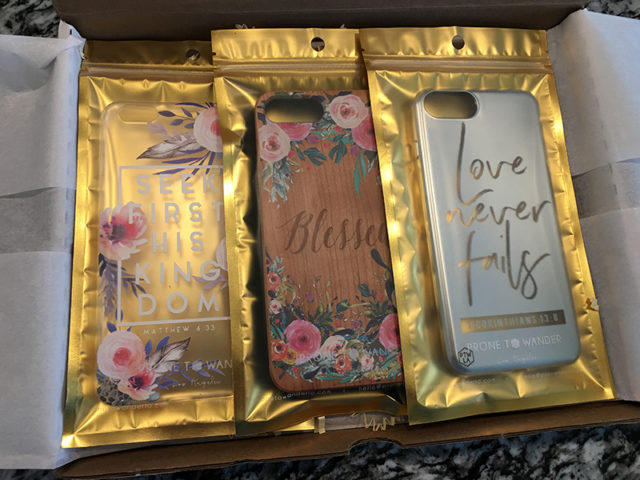 Each case was individually bagged in very nice zip bags with a pretty gold foil back to show off each case's beauty.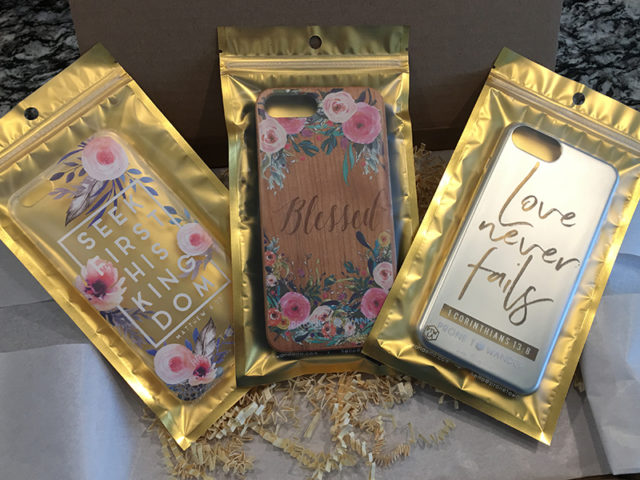 I received three very different cases. The first one that caught my eye was the wood Blessed case.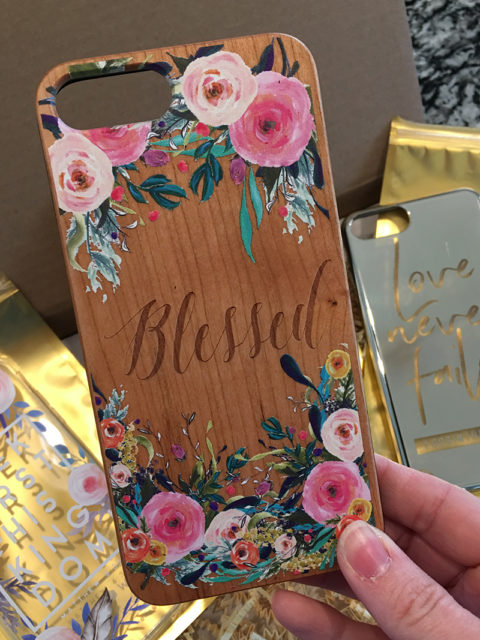 This was the most interestingly designed case of the three. The inside is a soft velour-type material. The buttons are all low profile and nearly hidden which makes the case feel more streamlined. Unfortunately this made the buttons a little hard to press.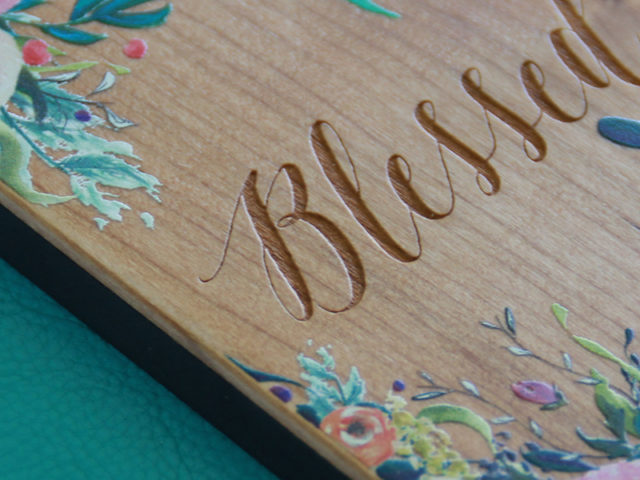 I loved the floral designs and how the "Blessed" is etched into the wood.  If you are interested in this exact case you can find it here, but be sure to check out all the beautiful Wood Cases!  There are so many pretty designs!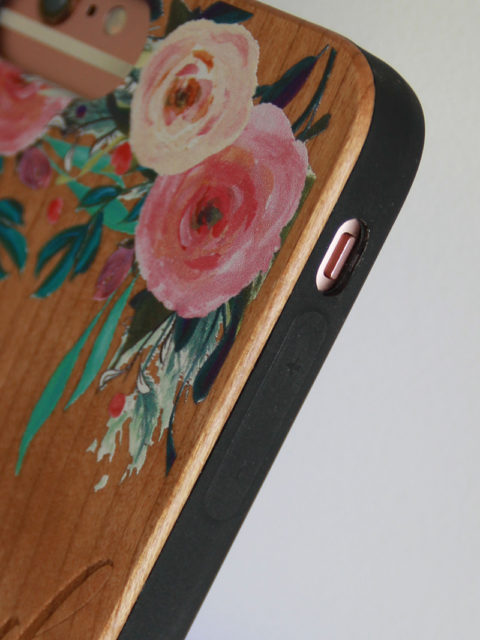 The next case is a the Love Never Fails chrome case from their Shimmer Series line of cases.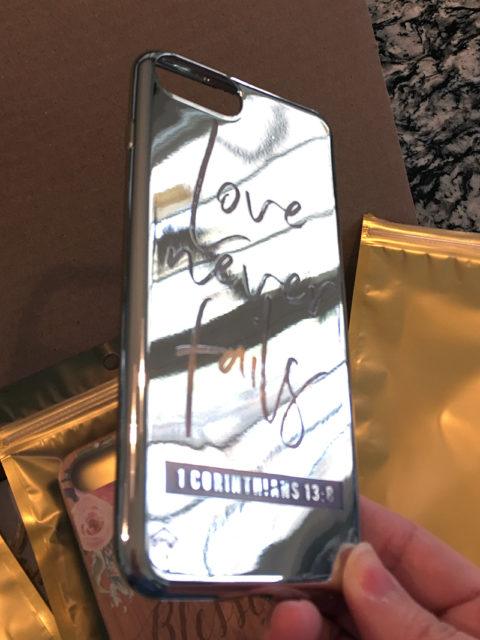 This case is flexible TPU (rubber) and feels great on my phone. The buttons are much easier to push on this one. They offer the chrome look in several colors, including black and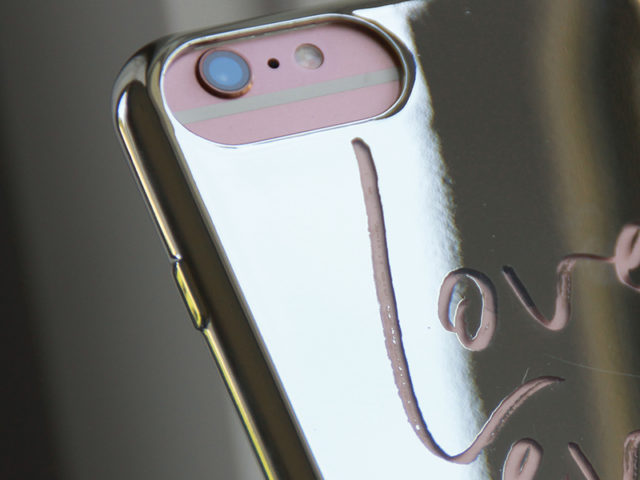 The only issue I have with the mirror style is it really shows fingerprints and dust.  I do think the camera hole is a little too large for the design, but it isn't super awkward.  I do love how the case shows the phone color through the negative space.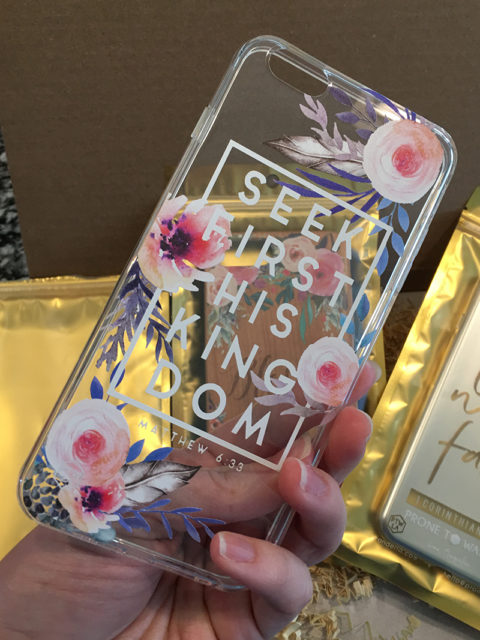 The last case is my favorite of the three.  It is also TPU and flexible, but this one is clear.  The back says "Seek First His Kingdom" from Matthew 6:33 which is a great reminder to carry around with me on my phone everyday.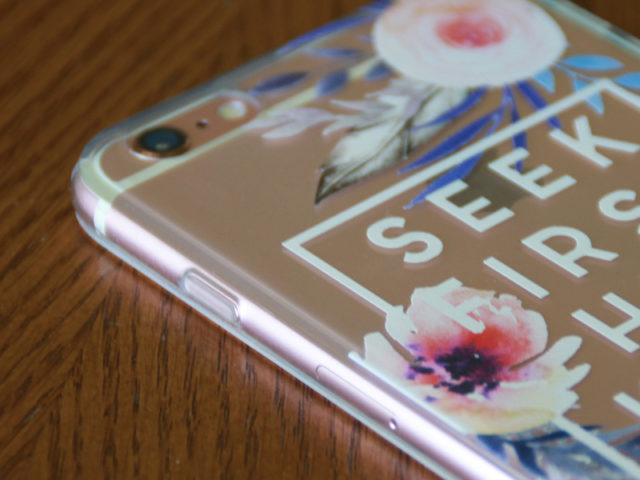 The flowers and white lettering look so great with my rose gold phone.  I know it would also look great on any other color phone since the colors are muted.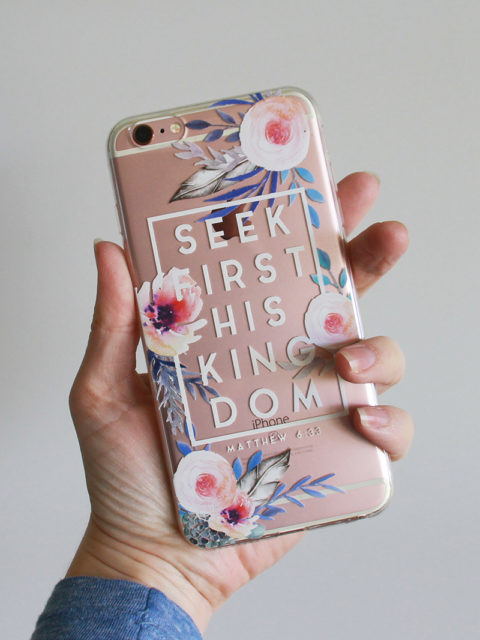 As you can see Prone to Wander LA offers some very unique phone cases so you can take your faith with you on your phone and hopefully let the designs be a reminder of God in your life everyday.  Be sure to check out their Sale section as well for some great deals on cases they are discontinued.
Lastly I have to mention the adorable home decor and prints Prone to Wander offers.  They have some super cute canvas banners, pillow covers, "little big boards", and really pretty inspirational prints.
Enter for a chance to win a set of 3 Prone to Wander phone cases by clicking the banner below.