Science can be fun to teach, but it can also be drudgery and a headache, and which one you feel can largely depend on the curriculum you use. We were given a great opportunity to review Exploring Creation with Human Anatomy and Physiology from Apologia. I've heard so much about Apologia's science curriculums I couldn't resist trying this one.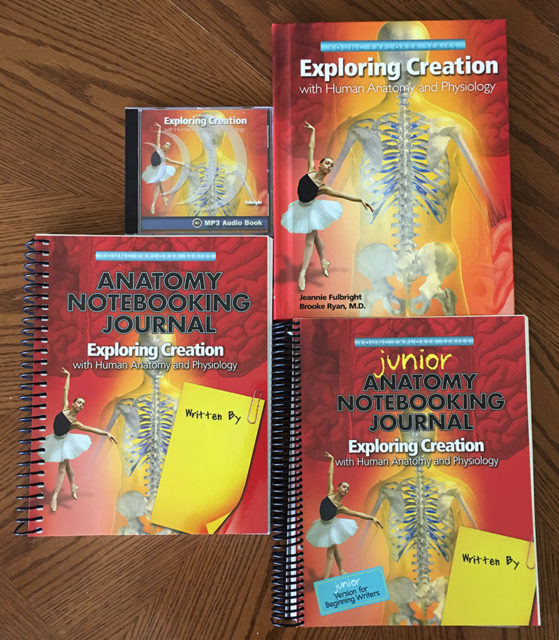 Exploring Creation with Human Anatomy and Physiology is designed for kids Kindergarten through 6th grade. The series includes:
Exploring Creation with Human Anatomy and Physiology Text
Exploring Creation with Human Anatomy and Physiology Junior Notebooking Journal
Exploring Creation with Human Anatomy and Physiology Notebooking Journal
Exploring Creation with Human Anatomy and Physiology MP3 Audio CD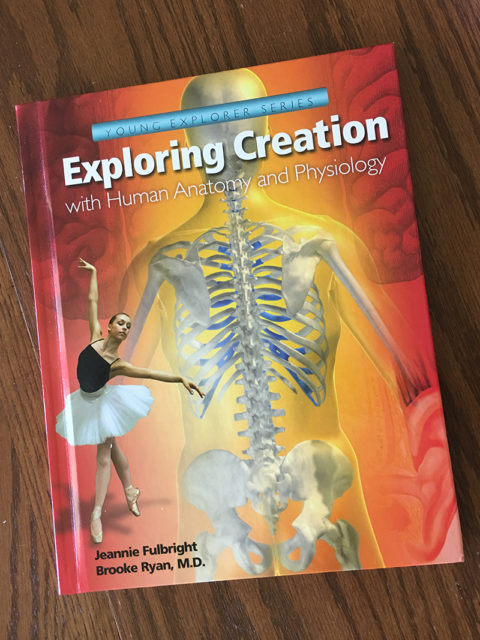 The textbook is a hardback book you can use again and again. If your child loves hands-on experiments you will LOVE this series. There is an experiment on nearly every page.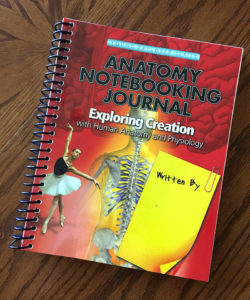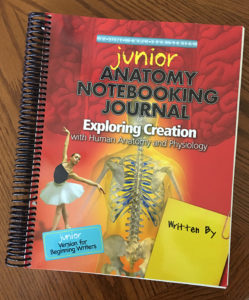 Apologia has created the Notebooking Journal into two levels of difficulty: A standard notebook and a "junior" version. The Junior Notebooking Journal is very similar to the standard notebook, but was designed with younger students in mind. It is also great for kids of all ages that struggle with handwriting or have other learning disabilities. The main difference is the Junior Notebooking Journal does not have some of the harder pages like the full-page crossword puzzles or the writer review questions. Both student Notebooking Journals are consumable and they are the perfect place for taking notes and recording their observations and results of experiments.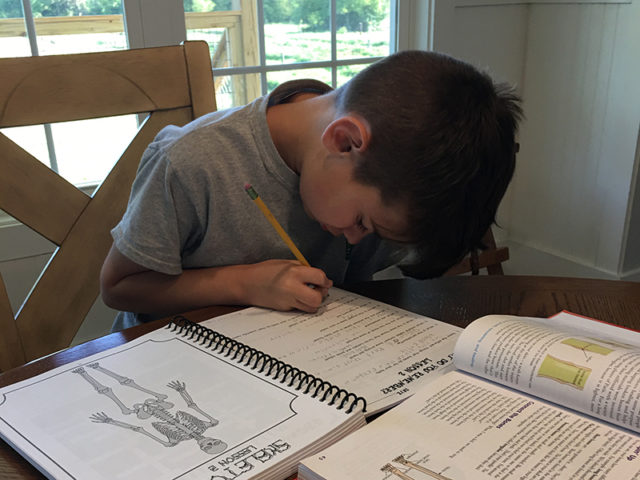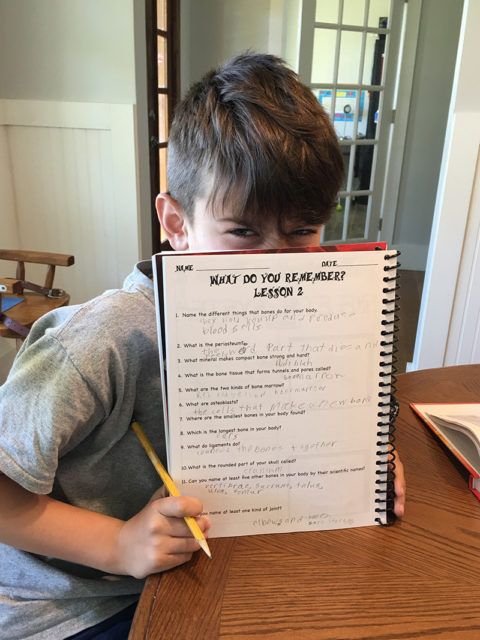 Smidget (my 4th grader) has been using the Exploring Creation with Human Anatomy and Physiology Notebooking Journal. Unfortunately he hasn't cared for the journalling style. He does love the experiments and hands-on activities (he LOVED the chicken bone experiment, only we used an armadillo pelvis they found in the woods – I missed getting photos of that) but he detests anything with extra writing. He retains so much without having to write it down and gets bored with journaling. That being said the journal is very thorough and has plenty of blanks and boxes for lots of note-taking and doodling.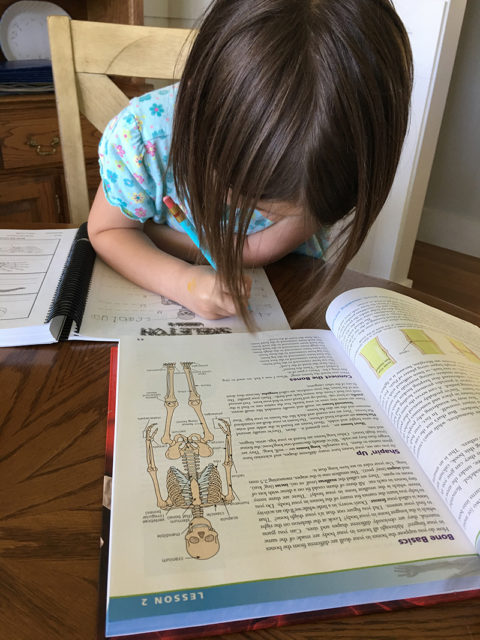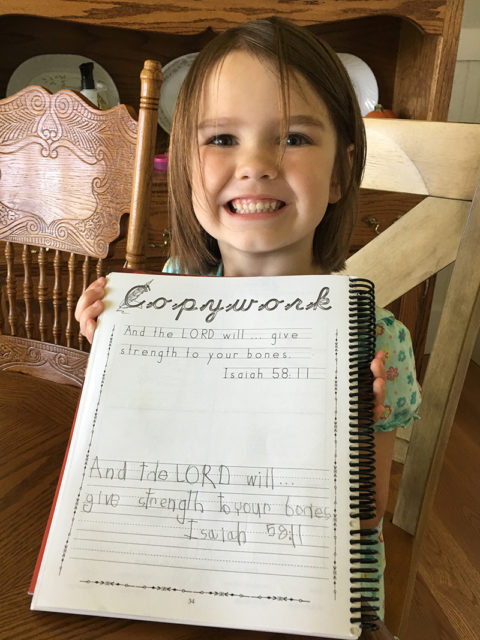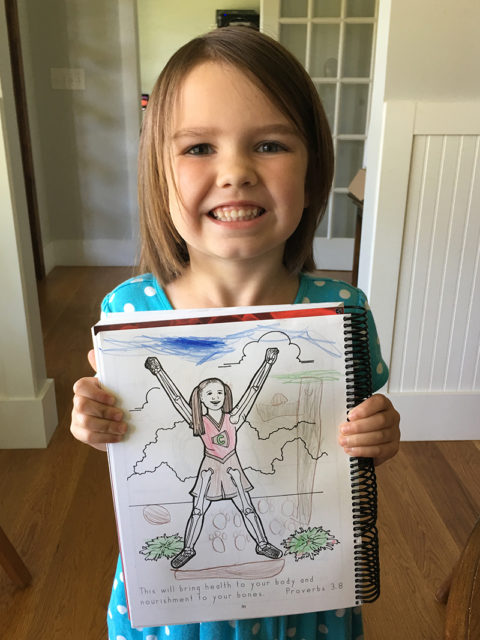 Now Lulu (my 1st grader) absolutely loved her Junior Notebooking Journal. She loves drawing and taking notes so this journal was right up her alley. Its amazing how siblings can be so different and learn in different ways. We found both notebooking journals had plenty of space for answers and the graphics are all very good quality. A few of the page headings have hard-to-read fonts, but they are very interesting for the kids.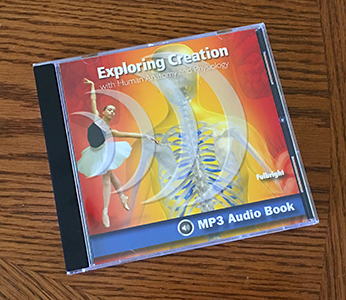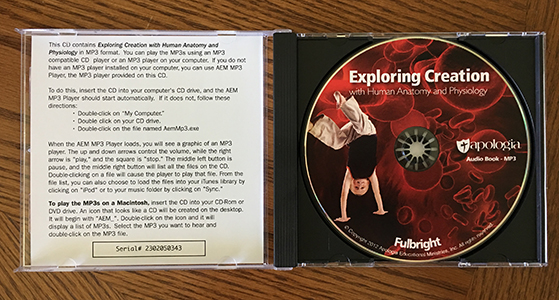 The CD was something I found wasn't helpful to us (but could be for other families). The format is MP3 so you can't put it into a traditional CD player (like in your car) and listen. It does work in computers, but on our Macs I had to select each track to play. They don't play successively and some of them are only a few seconds long. This was very awkward for me as the kids just wanted to listen to each chapter then do the activities. I would have preferred the audio to play continuously or pop up in iTunes to make selecting the next track easier. It would have also been helpful for the tracks to be named with the corresponding topic to make it easier to find where we left off or if they just wanted to listen to one section. Based on the instructions in the case, Windows users do have a player to play the tracks easily.

Apologia has created the Young Explorers series in the Charlotte Mason style and they've covered other subjects like Botany, Chemistry and Physics, and several levels of Zoology.
In conclusion our family enjoyed Exploring Creation with Human Anatomy and Physiology by Apologia. Teaching science can be easy with this in-depth series. The text is full of interesting facts as well as an abundance of knowledge for elementary and early middle school aged kids. The vocabulary is extensive and there are plenty of experiments for young learners to put their new knowledge to the test. The journaling notebooks are a great tool to help kids remember important information and key concepts by putting pencil to paper.
Be sure to check out more reviews of this curriculum by the Review Crew: