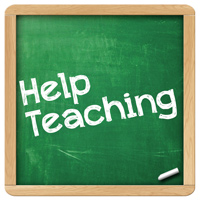 Sometimes your curriculum just isn't enough and you need some extra practice worksheets or maybe you're looking for a way to generate your own tests. I've been reviewing a resource that may be just what you are looking for! HelpTeaching.com is a wonderful website full of printable worksheets, online lessons, a test maker, and a worksheet generator. They also offer online testing too! We've been trying out their Help Teaching Pro membership and they have something for every grade level.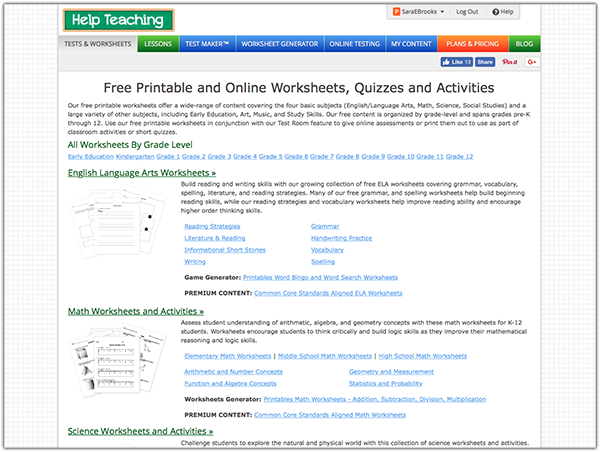 HelpTeaching.com has a huge library of ready-to-print worksheets for preschool all the way through high school of just about any subject you can think of. In fact there are so many worksheets I had a little trouble sorting through them all to find what I was looking for. Here is a screenshot of the entire page of worksheet categories:
See what I mean? You could spend hours browsing through these. My only complaint about the selection is there is not a search feature (that I could find anyway). A way to search through these would be a great help when I'm in a rush to find a worksheet for an antsy kid.
Drewdle (preK), Lulu (1st), and Smidget (4th) all spent some time this last month working on worksheets from the HelpTeaching.com library to supplement their regular curriculum.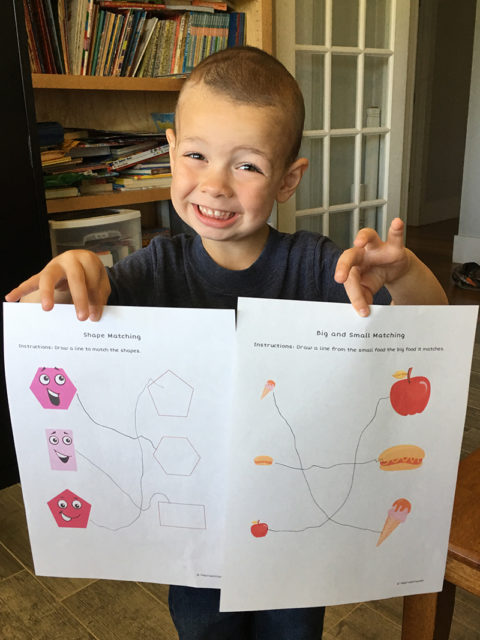 Drewdle loved the shape matching as well as the alphabet coloring pages.  Oh the joy of a preschooler who gets "special worksheets" LOL!
Smidget and Lulu didn't react with the same enthusiasm, but I found the worksheets they tried to be effective in reinforcing division for Smidget and letter recognition and drawing for Lulu.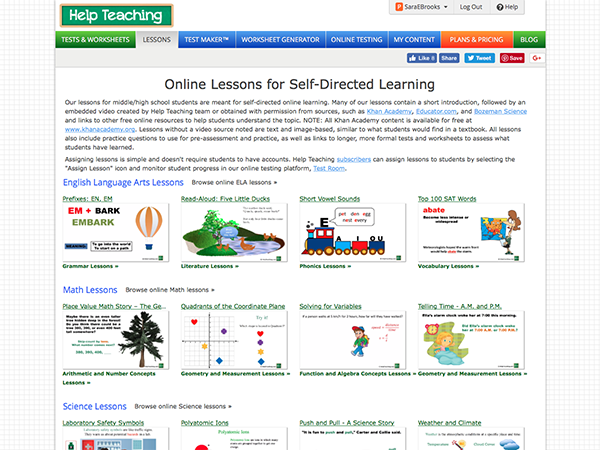 HelpTeaching.com has online lessons too!  These lessons are keyed to middle school and high school level learners and cover lots of different topics. Booger (7th grade) tried out their online lesson for the US Constitution.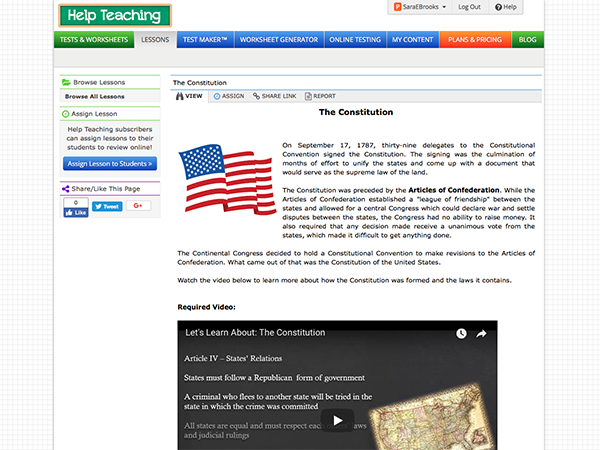 I like how the lessons include videos to help reenforce the topics and I especially like how there is a pop-up quiz to ensure they are retaining the information.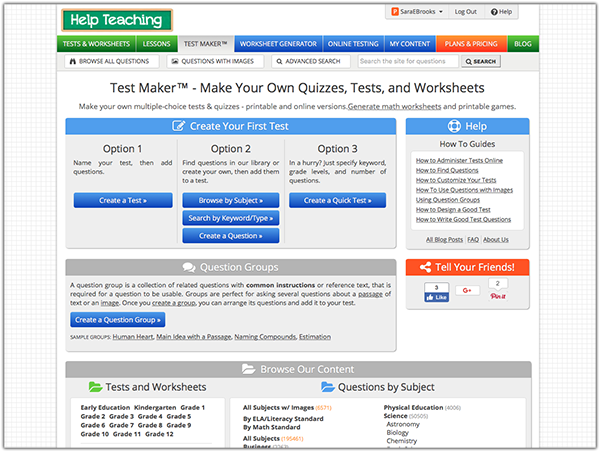 If you can't find a pre-made test or worksheet to suit your needs you can make one! HelpTeaching.com has a great generator with lots of options for creating your quizzes, tests and worksheets for just anything you wish.  You can administer these tests online by sending via email, or simply print them for your students.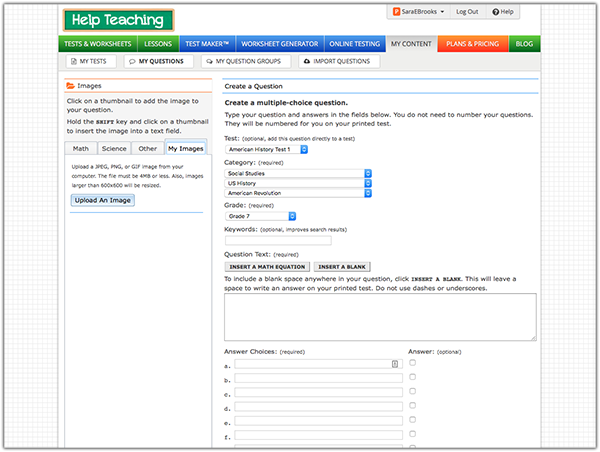 They even include lots of tips on creating good and thorough tests.  In the generator they also have an image library you can use to make your created sheets visually interesting.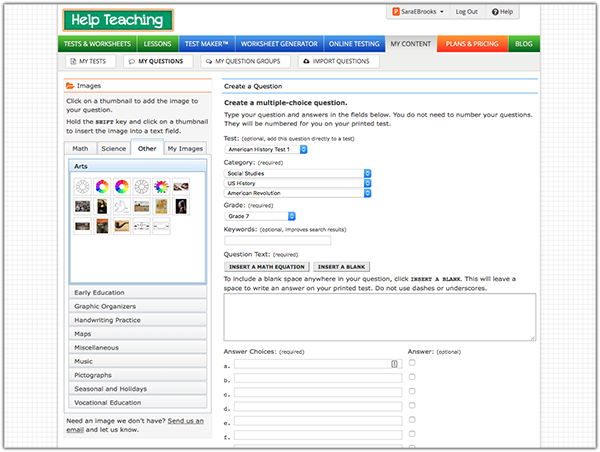 The worksheet generator will help you create math practice sheets, word finds and Bingo sheets!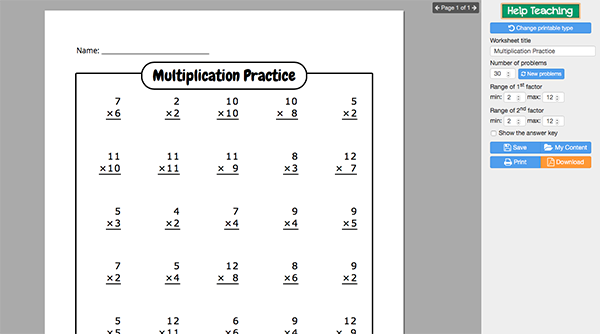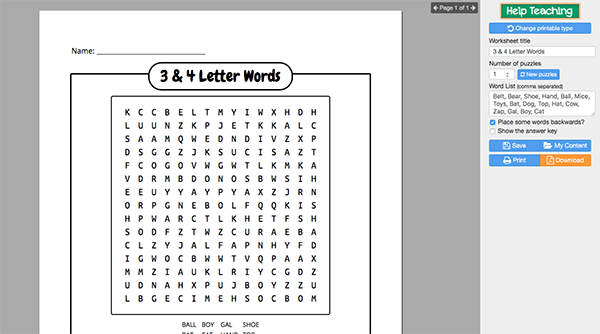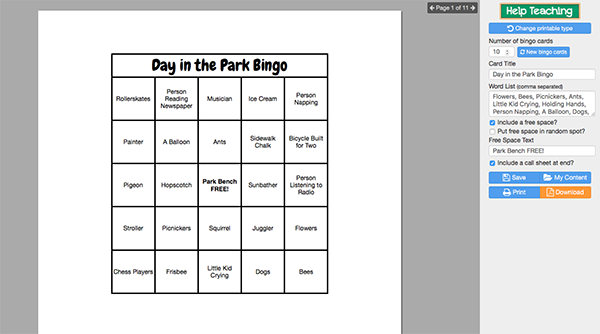 The interface for creating these sheets is very easy to use and makes the whole process very painless.  You can see how the Bingo generator will even give you the required number of student cards so everyone's in a little different.  All you have to do is input the word list and title, then save for later or print.
Overall we have greatly enjoyed using the resources available at HelpTeaching.com with our Help Teaching Pro membership!  Having these worksheets with the click of a mouse has been very useful and I would recommend this membership to any teacher or homeschooling family who would like to supplement their students with pre-made or custom worksheets, tests or quizzes.
More homeschool blogger reviews of HelpTeaching.com available on the Review Crew blog: