When I started my bullet journal back in January I really had no idea how "into it" I would get or if it would be a passing fad. I am proud to say my journal has become a daily activity I look forward to! I love finding new pages to incorporate into my journal and I enjoy keeping up with daily tasks, habits, and more each day. This has greatly helped me in many areas of my life, but it has also been a fun creative outlet (not sure I needed another one, but whatever.)  I wanted to share with you some of my favorite pages in my journal so far.
First is my cover. You may remember from my original post about starting my bullet journal that I made my journal from fancy cardboard I found and premium inkjet paper. The cover was blank for a while but my BFF has a Cricut and she cut this adorable vinyl for my cover in black glitter.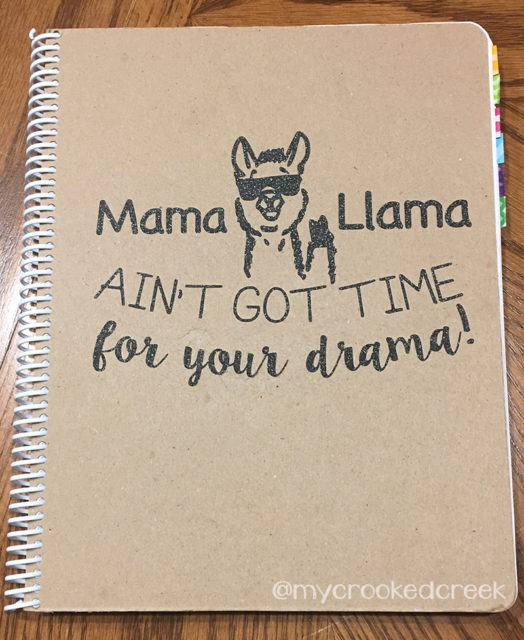 Inside the front cover is this with the year in Roman numerals.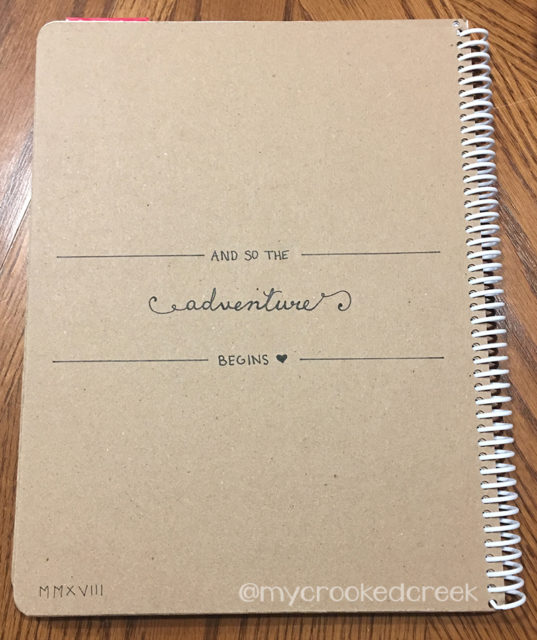 On the first page is this C.S. Lewis quote with a ton of flower doodles I drew.  I'm *not* an artist and doodling takes significant effort.  Lets just say I googled a ton of flower doodles and did my best, but I'm happy with how it turned out.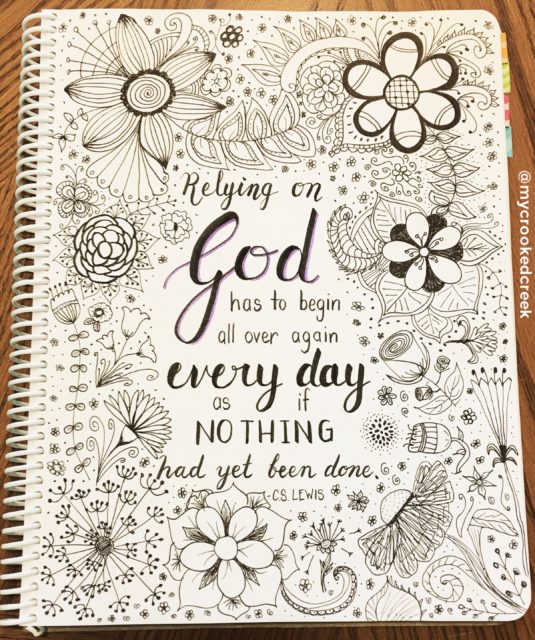 Next is my new Index. Since my original post I covered over my first Index attempt with this dandelion acrylic painting I did a few years ago. I created a matching Index page to go with it.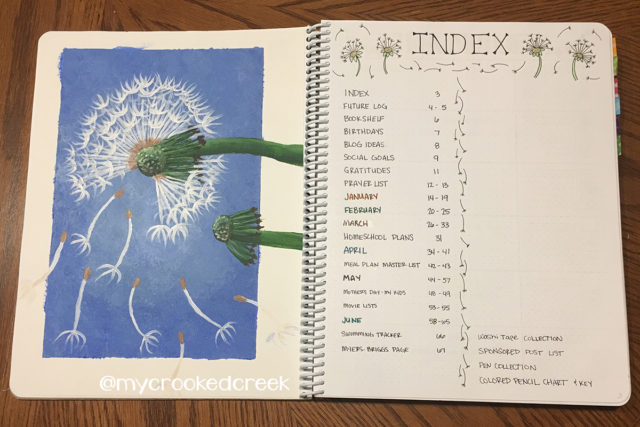 I wanted a goal page for growing my social media channels. My poor YouTube channel…. *hangs head in shame*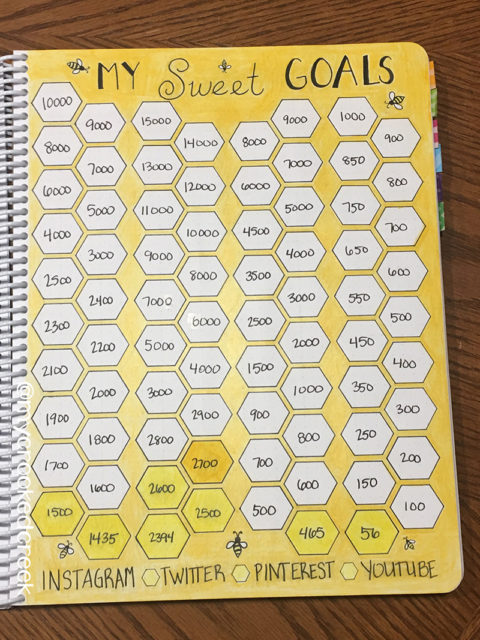 I've done several different monthly title pages and trackers since I started. They've evolved quite a bit. January and February were very similar.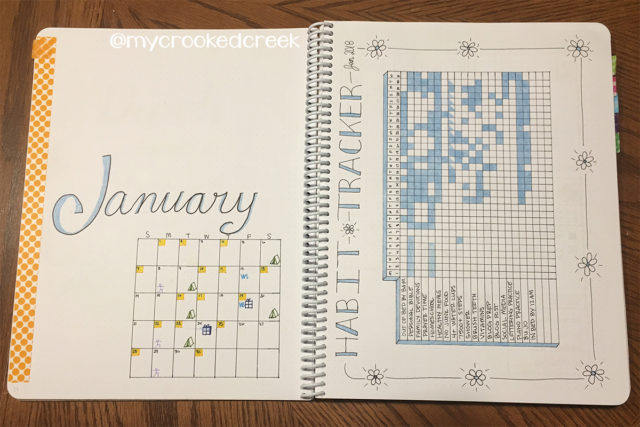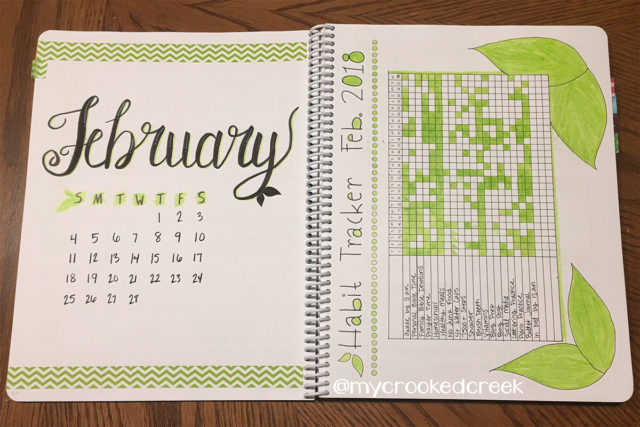 In March I played around with a few different trackers, but ran too close on time and decided to print a spiral habit tracker to try. It ended up being a pain to color in and didn't hold enough of the habits I want to track so I probably won't be using another spiral style tracker.
For April I decided to break things up into tiny calendar grids and little cups for tracking my water along with a few other health trackers like headaches, steps, and sleep.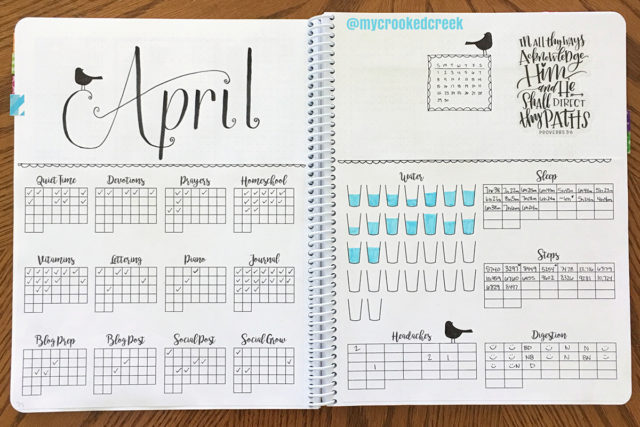 I've got the May layout ready to go. I'm enjoying my April trackers so much I decided to stick with it for May and see how it goes.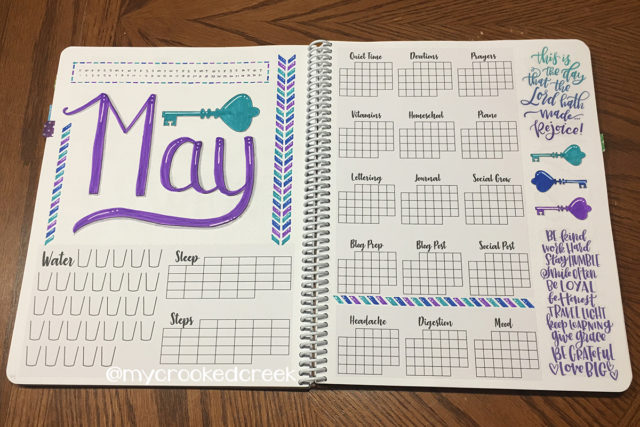 Something else I added in April is a Food Log. I am trying to see if I can pinpoint the causes of my headaches and some digestive issues. I had fun doodling my favorite foods around the page edge.  Hopefully the writing is too small for you all to see how bad my eating habits are some days. Hahaha!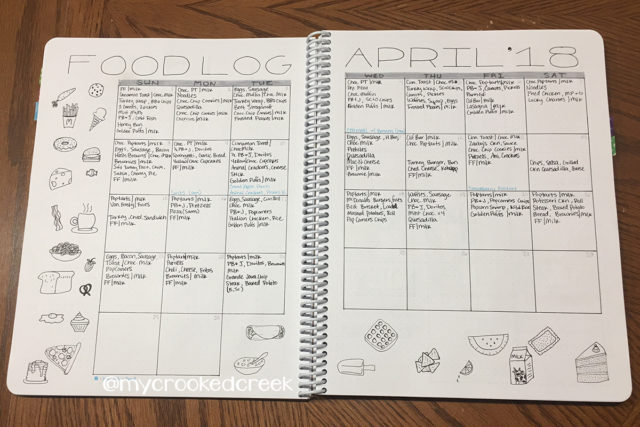 Mixed in with my monthly and weekly spreads (I'm going to feature all the different weekly spreads I've done in a future post) are some other fun spreads and trackers. This first one is a page I made to list out what homeschool curriculum I want to use with my 3 oldest kids in the fall.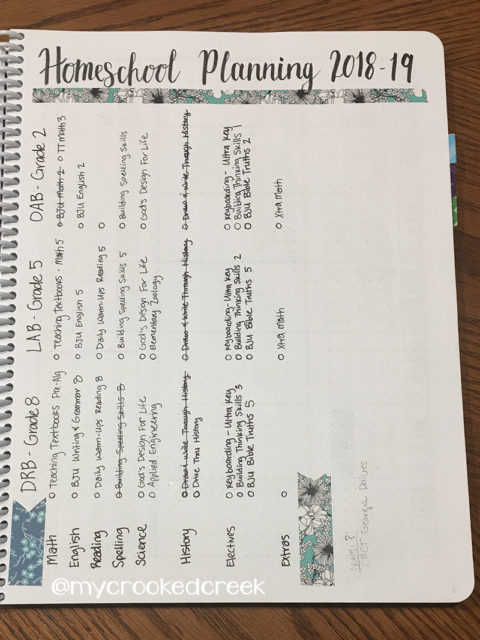 The next tracker I put together is a list of (almost) every Disney movie ever made to check off what I've seen. I color coded them into animation, hybrid, live action, and documentary.  And since Disney now owns the Marvel and Star Wars franchises I added them as well.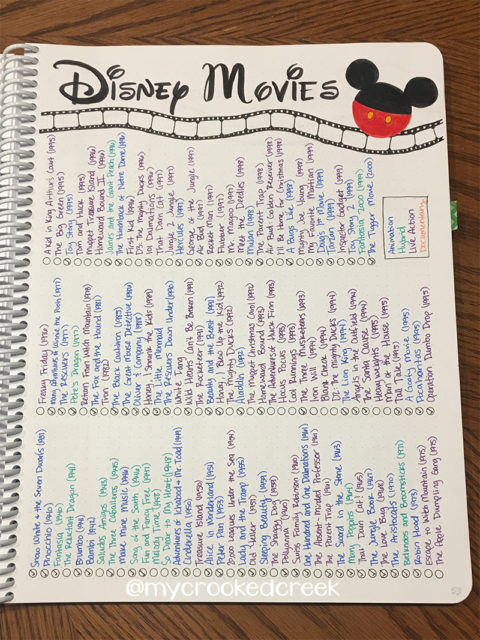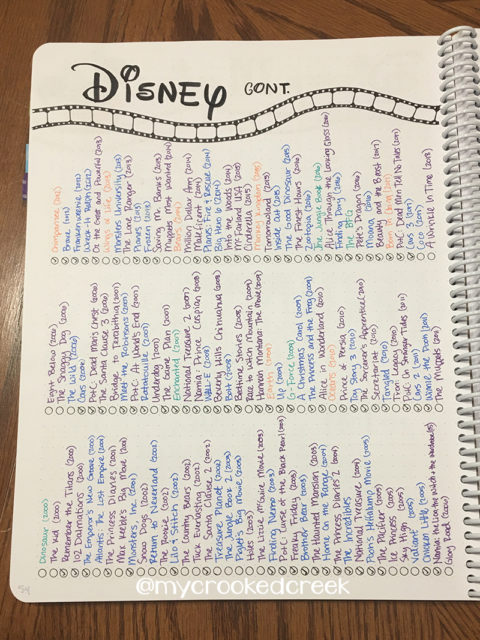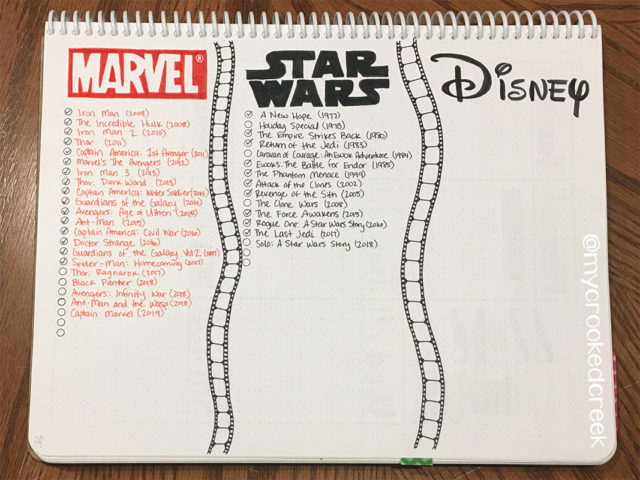 This one isn't quite finished yet because those pebbles are a PAIN to draw. I regretted starting them almost as soon as I'd started!! I can only draw about two inches at a time before my wrist is killing me. Anyway, I want to track each time we go to the pool this summer by putting the date in the tiles around the edge of the pool.  I have a few weeks before the pool opens to finish the pebbles I guess.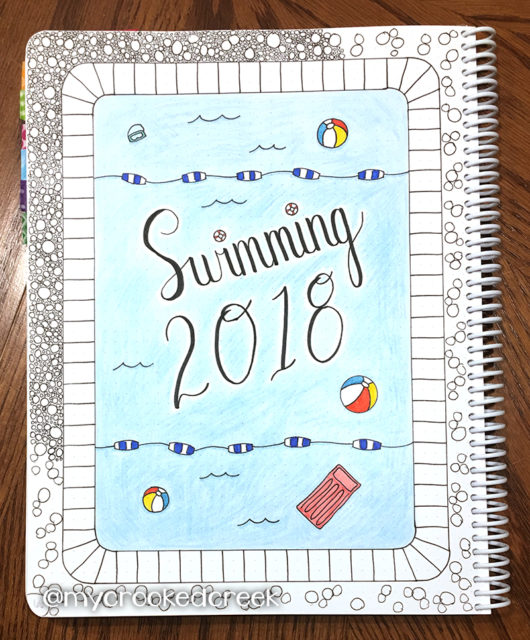 This page isn't finished yet either, but I wanted to include it because I love how its turning out. I'm so intrigued by the Myers-Briggs personality profiles. I ended up being borderline between two (obvious not just from the test, but in most areas of my life), which is also cool.  Not sure yet how I'm going to fill in around the edges and bottom.  Any ideas?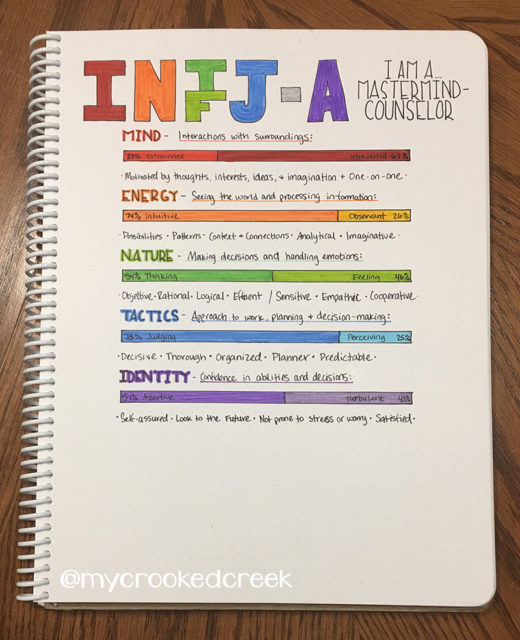 In the back of my journal I have some reference pages like these washi tape swatch pages.  I like to be able to color match my washi, pens, and markers.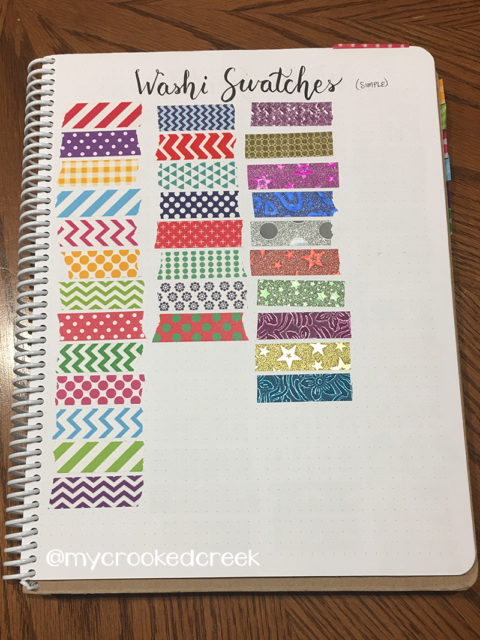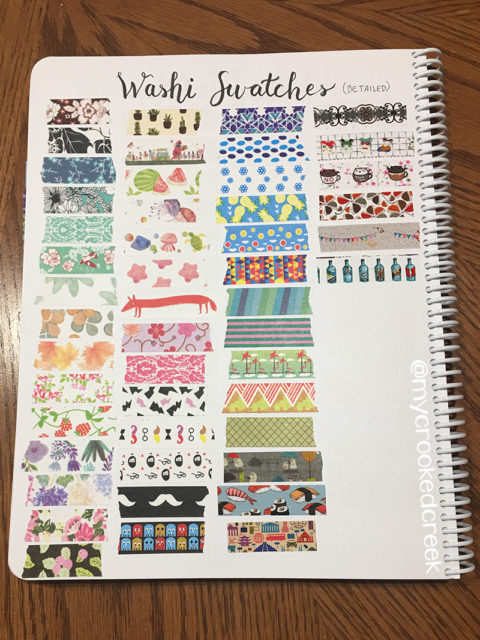 One of the pages I reference the most is this list of my sponsored blog posts with deadlines and requirements.  I color them in as I finish them up.  This has been a busy year so far.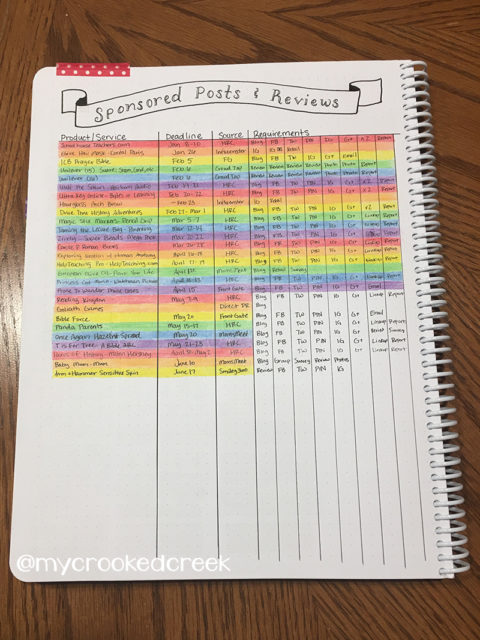 I'll be honest and admit this page was supposed to say "My Pen Collection" but I ran out of room and my pride wouldn't let me white-it-out and rewrite it.  So I have a Pen Collect.  Don't judge me.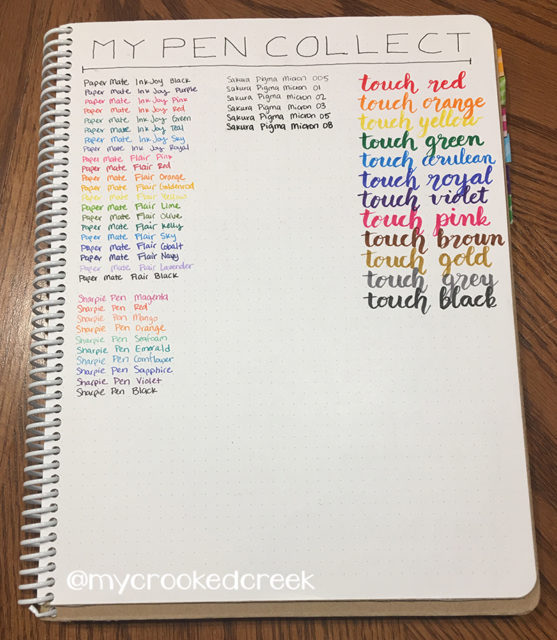 The last page is my colored pencil swatch page.  I had some room so I went ahead and added a Key in case I ever forget what those abbreviations mean.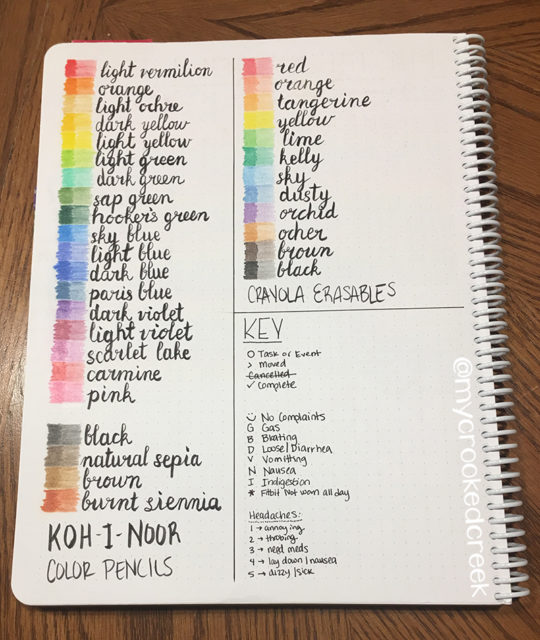 So that's the journal for now.  I will write again soon and show you all what my weekly spreads have looked like.  I've done several different layouts, they would have stretched this post out too much.