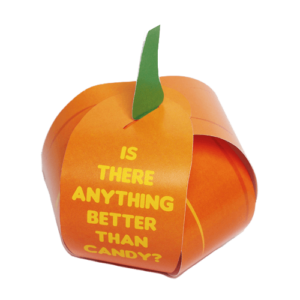 Wether or not your family participates in Halloween, fall festivals, or trick-or-treating may be a hot topic among Christians, but one thing is certain: we should use every opportunity to tell people about God's love! These adorable little treat boxes are a wonderful tool for sharing our faith. They come in packs of 20 and are ready to punch out and assemble. These are so easy even my little kids could help. We really liked the idea of using these treat boxes to spread the good news of Jesus!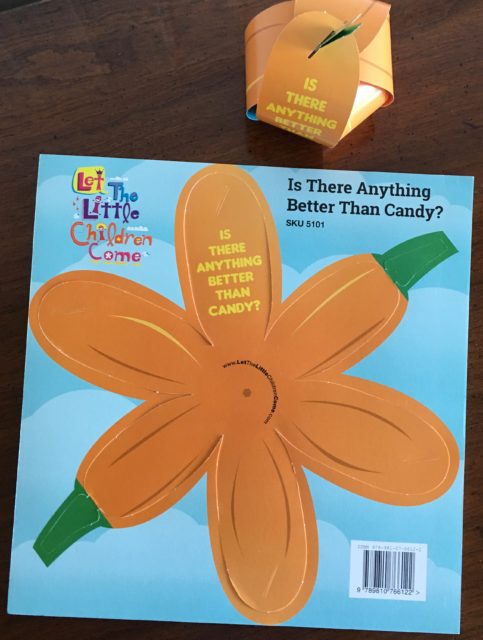 On the outside is a simple pumpkin design, but on the inside is a clear plan of salvation in 6 colorful steps.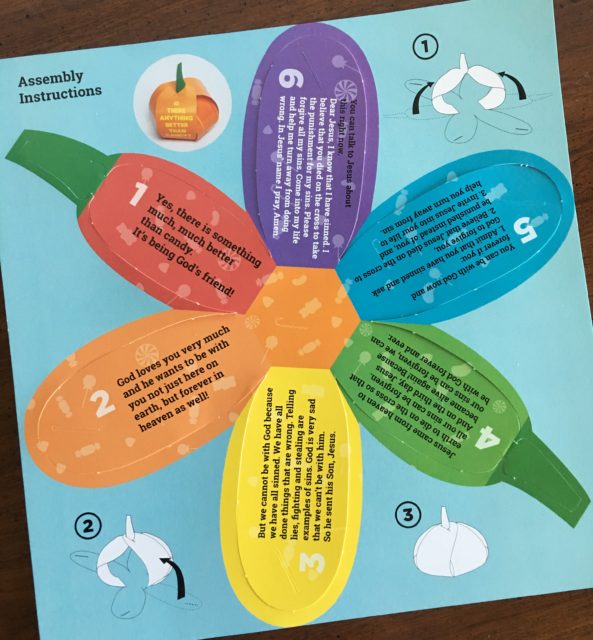 To fill these with treats you simply assemble the pumpkin with the stem pieces first, then bring up and hook the remaining sides except one, fill with candy, and close the last side.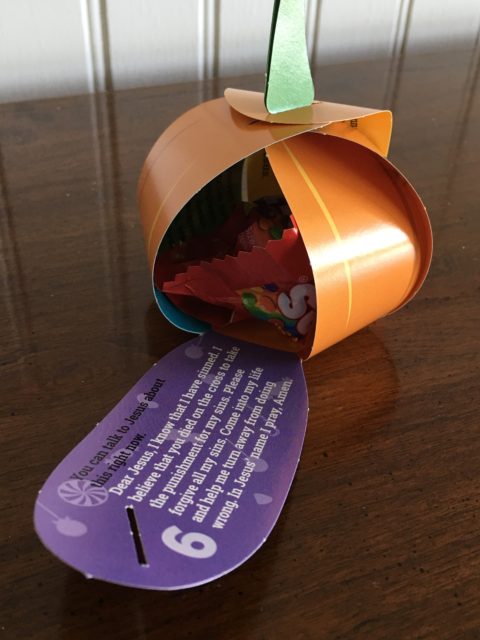 I tested out some larger candies in this and got the small packs of Skittles and M&Ms inside with some room to spare.  You could easily fit a few pieces of hard candy as well.  The snack packs of Goldfish wouldn't fit though.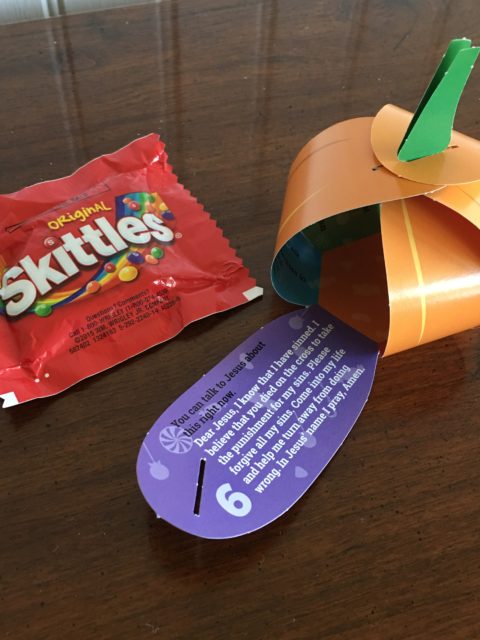 The question on the outside is intriguing and will hopefully prompt kids to open it, seeking the answer (as well as the sweets inside.)  I plan to take these Pumpkin Treat Box Tracts in a basket and pass them out as we walk around the neighborhood to hopefully spread the good news of Jesus this Halloween!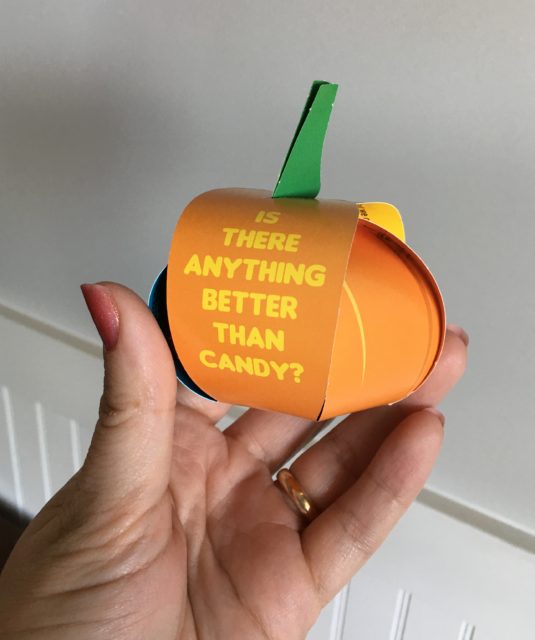 Let the Little Children Come is a great resource for all kinds of tracts and handouts.

Our friends at FrontGate Media and Blessed Freebies are hosting a giveaway where you can enter for a chance to win a sample pack of these evangelism tools to use at your church or for your own family to pass out.  Click the banner below to check out the giveaway.

I received a sample pack of these tracts free to review.