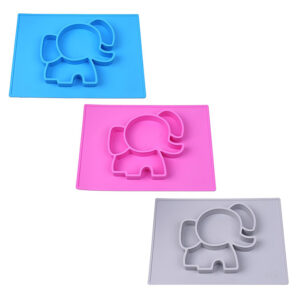 We had so much fun trying out these adorable little placemats! My kids just loved using them for all kinds of things besides just at the dinner table! They come in three cute colors and stick to just about any flat surface. Check out my full review in the video below or keep scrolling to see some of the ways we use the EllieMat! Be sure to enter for a chance to win your very own EllieMat using the widget at the bottom of this post.
See the EllieMat in action:

These mats are so versatile and durable. Drewdle loves using his for snack time, which usually turns into playtime since he loves loading and unloading his food from the EllieMat.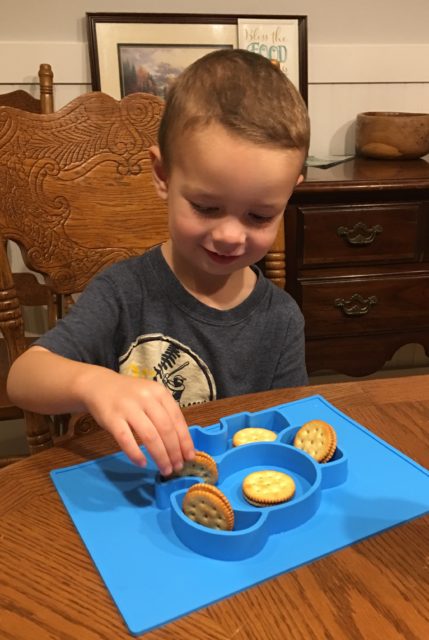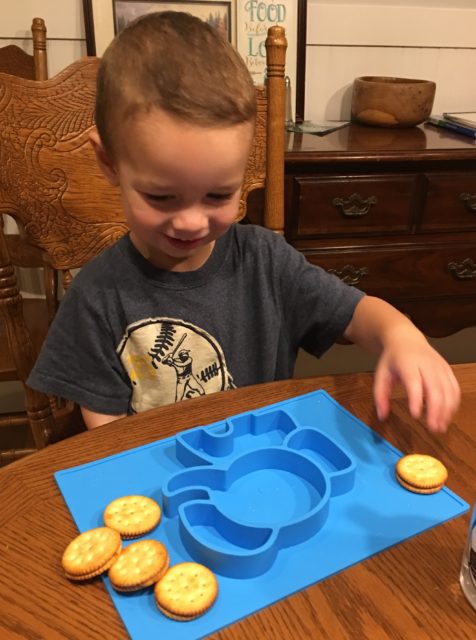 Lulu had fun using the Razzberry color EllieMat for craft time. The EllieMat was great for finger painting – it kept the paint from sliding all over the table and from getting all swirled together.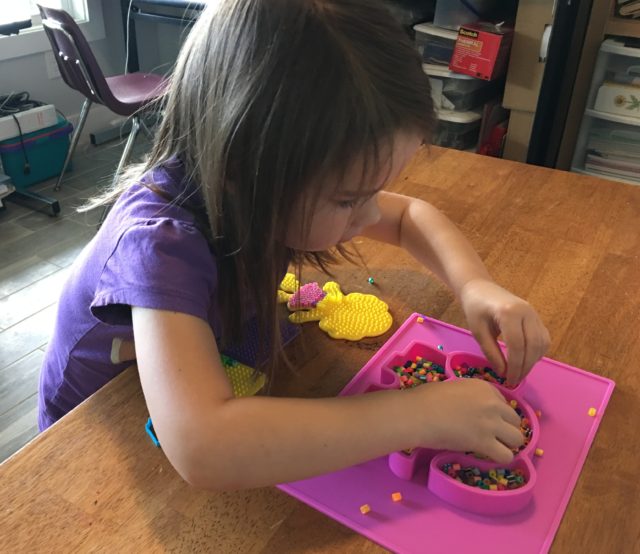 The EllieMat also worked wonderfully for holding fusible beads while she made her creations.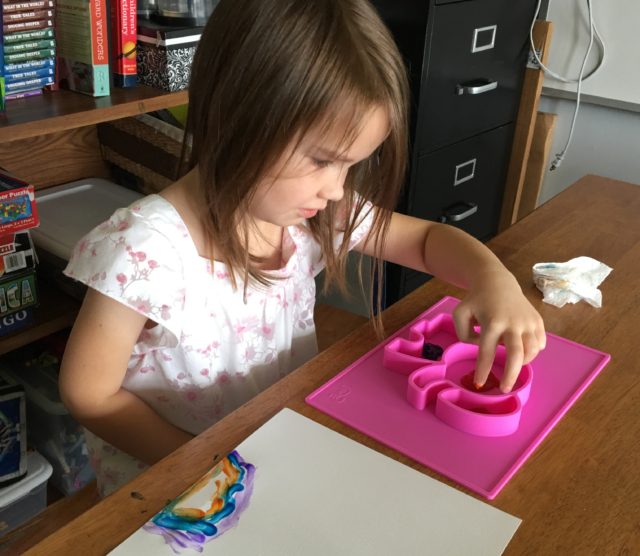 Last but not least, we tried out the EllieMat as a pet feeder with our cat. He usually makes a big mess, but the EllieMat kept the food where it should be and not all over the floor.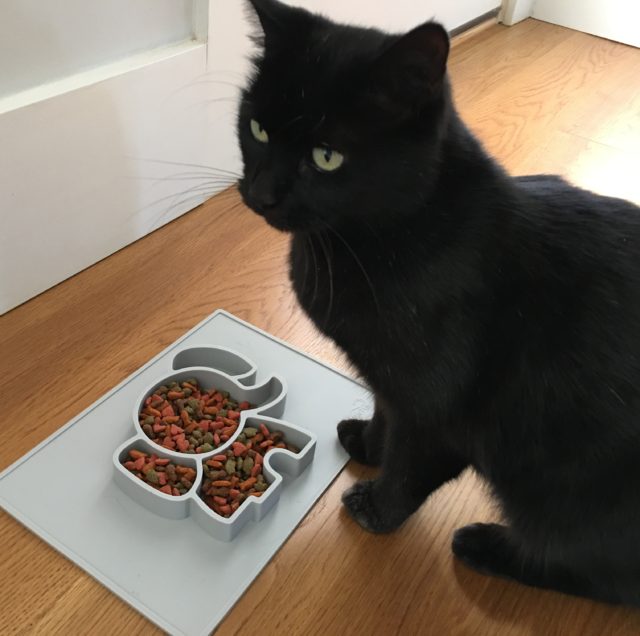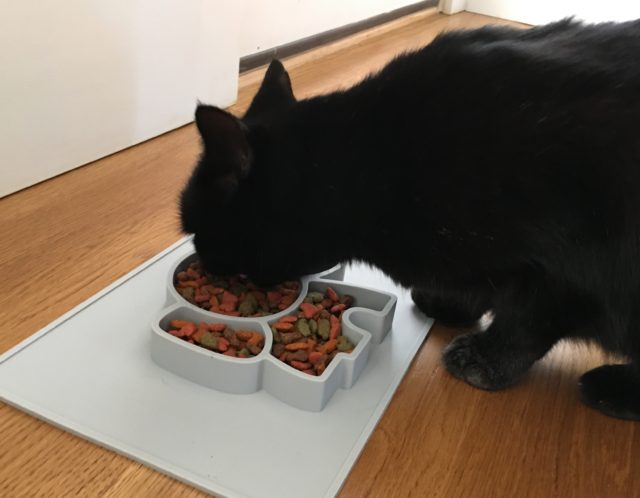 I always love working with small businesses and EllieTek is a great one. They started their business to honor and support their 3 year old little girl, Ellie, who was born with Q22 deletion and congenital heart disease. Ellie is an adorable little girl and I encourage you to check out their website to learn more about Q22 deletion and how you can help raise awareness as well.
I would highly recommend these great placemats for anyone who has kids and wants to support a great cause!
Enter for a chance to win a free EllieMat! Giveaway ends November 7, 2017 at 11:59pm EST. Winner will be contacted by me via email (so use a valid email address) on November 8, 2017. Winner must be willing to provide a non-P.O. box address so we can ship your prize. US entries only please. Entries will be checked for validity before the winner is announced and contacted. False entries will result in disqualification from this and future giveaways.