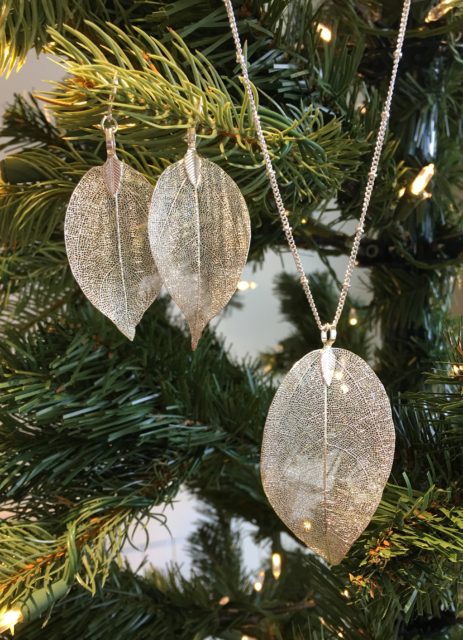 How pretty is this leaf earring and necklace set? I really love pendant necklaces paired with tunics for fall and winter and what better way to show off your autumn styles than with leaves! I prefer silver-tone jewelry, but if you like gold you can find those here! They also have several unique colors like rose gold and iridescent. This set sells for $13.99 on Amazon and it is so nice for the price. The leaves are delicate though, so keep that in mind while wearing during activities or around small kids.
The details on these are just beautiful! The hooks on the earrings are very sturdy and I love how the chain on the necklace isn't just a plain chain. The little beads add a nice touch of elegance.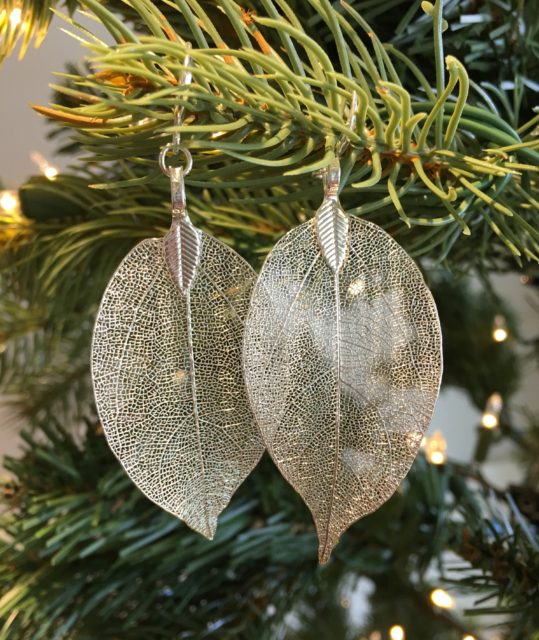 No two leaves are the same so you have a unique set even if you give your friends a set too. You can see how the earrings are slightly different sizes, but not so much that it looks "off" while wearing them. The leaves also have a natural curl to them (they don't lay flat) so they look fresh off the tree.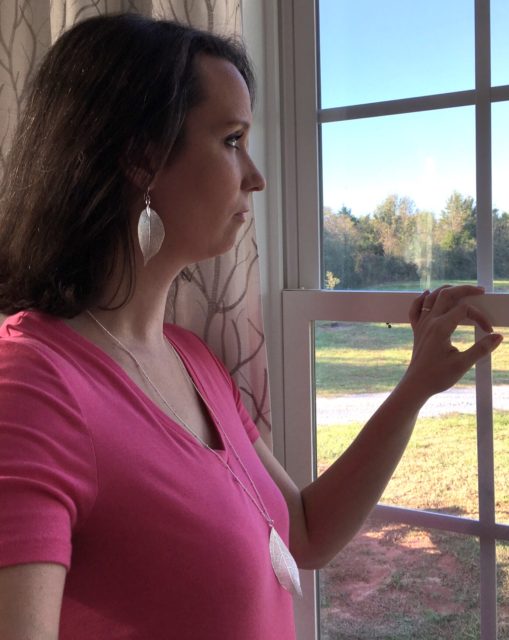 This is such an interesting set of jewelry because of the process they use to make them. They use real leaves and plate them with gold, silver, etc. and when it is finished you have a metal version of the leaf "skeleton".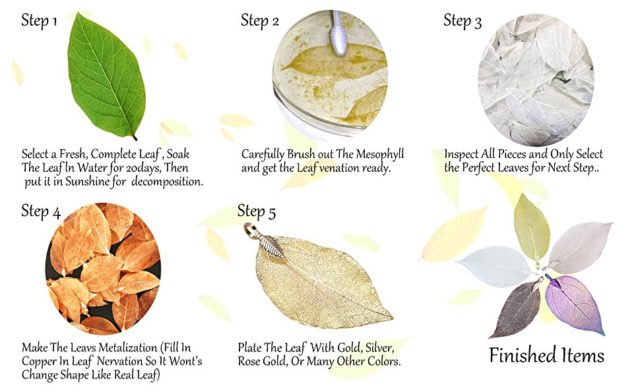 I would recommend this Dangle Leaf Necklace & Earring Set to anyone who loves reasonably priced jewelry accessories. I received this set in exchange for my honest review.