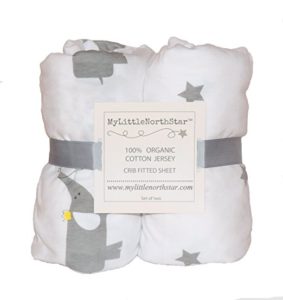 My youngest (2) is still in his crib, but he's old enough to be picky about what sheets and blankets are on his bed. I put on the elephant print sheet first and he smiled at the pattern and exclaimed "fant!"
We both love this this Organic Cotton Jersey Crib Sheet Set. The sheets are 100% organic cotton jersey (t-shirt) material so they are super soft. These are also nice and stretchy, unlike other crib sheets I've tried they fit over the whole mattress and tuck under like they are supposed to.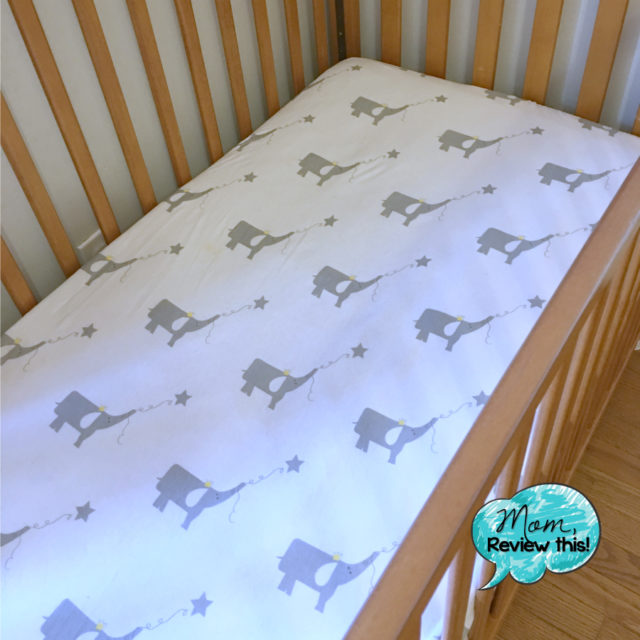 I also really like the neutral colors (white and gray) because they don't clash with his colorful quilts and pillow case. I know anything white around kids can be hard to keep clean, but it is much easier to match things, and there is always a touch of bleach to keep them clean.
I received this Organic Cotton Jersey Crib Sheet Set free to thoroughly test and give my honest review.