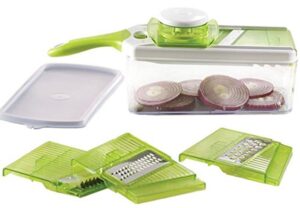 One of my favorite things are homemade shoestring-style fries. Slicing, dicing, and grating can be messy, not to mention dangerous for your fingers and knuckles! Mandoline slicers make quick work of these tasks, but I really like this one from Native Spring! It features 4 interchangeable blades – 2 for slices and 2 for grating. You can also adjust the thickness with a simple turn of a dial.
My favorite part of this slicer set is the box under the slicer to catch what you are slicing and the lid for storage. You can slice over the included box or you can easily prop the slicer on another bowl or plate. The set also includes a holder to keep fingers away from the blades.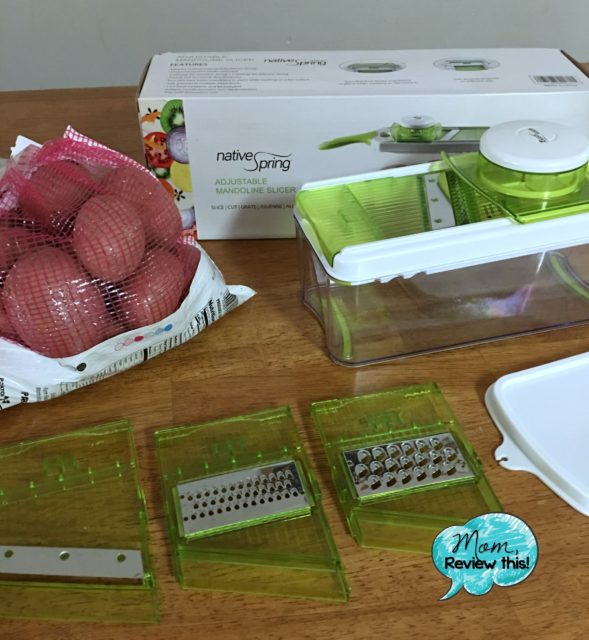 The Native Spring Adjustable Mandoline Slicer is easy to use and easy to wash as well. The slicer disassembles so you can get each part clean. I would recommend this slicer set to anyone who likes to cook and slices lots of vegetables or cheeses.
I received the Native Spring Adjustable Mandoline Slicer free for testing purposes. The opinions I have stated are my own and 100% honest.