This week we've been having fun around here with our final preparations for Christmas!  My homeschooling goal was to have 90 days done before we took a break for the holidays.  90 days is our halfway point of the school year and for my 7th grader this was his midterm break so it is a nice time to stop.  During our break I like to take time to do some projects we wouldn't normally do.
First on our agenda was baking Christmas cookies.  The hubby found a super easy sugar cookie recipe and he and the kids had fun cutting out the shapes then decorating them.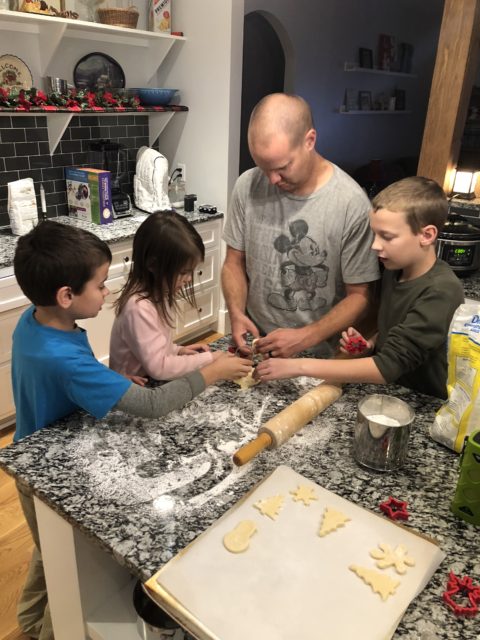 Our final decoration project was to string popcorn for the Christmas tree.  This was a first for everyone and it was a lot of fun.  I'll be honest though – it is not as easy as it looks and it takes more time than I figured.  I gave each of the older kids about 3 feet of fishing line and a needle.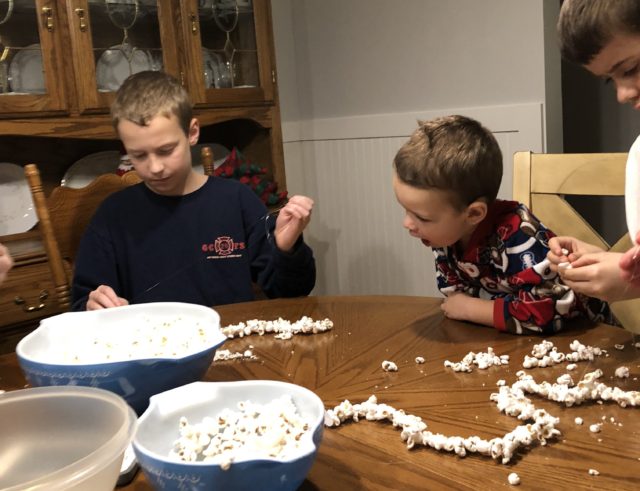 They strung a small bit of card stock first to keep the kernels from falling off the knot then they went to town stringing.  The two older boys were able to finish two strands each before the younger finished one.  So this is definitely subjective to age.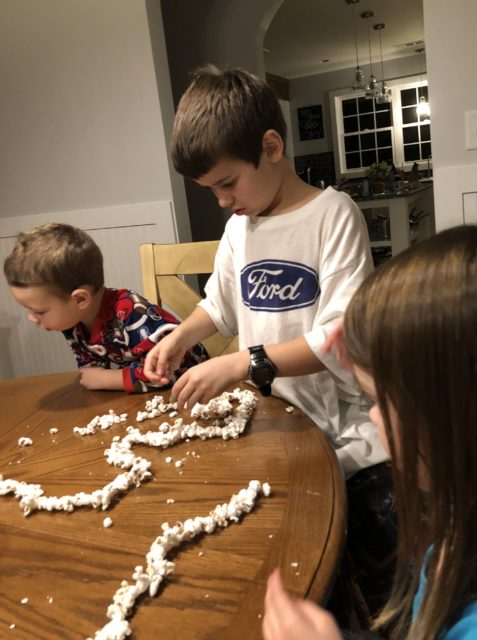 My face doesn't show how much fun this was because I was busy trying not to stab myself.  Thankfully we only had a few pricked fingers and no long-term injuries.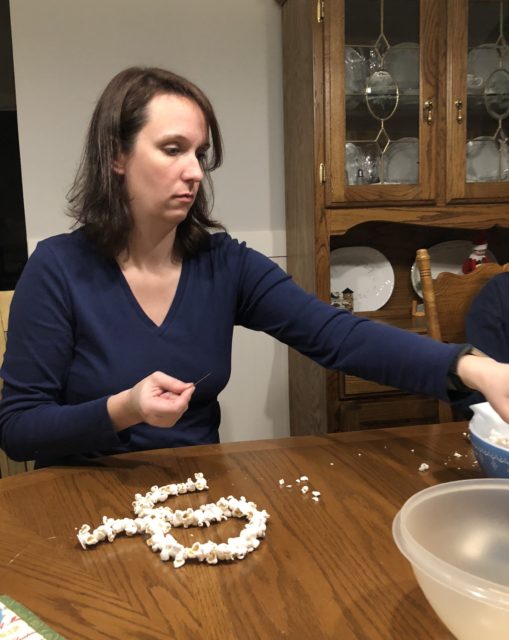 When we were done with our smaller strands I tied them together and we had just enough to drape over the front of our tree three times.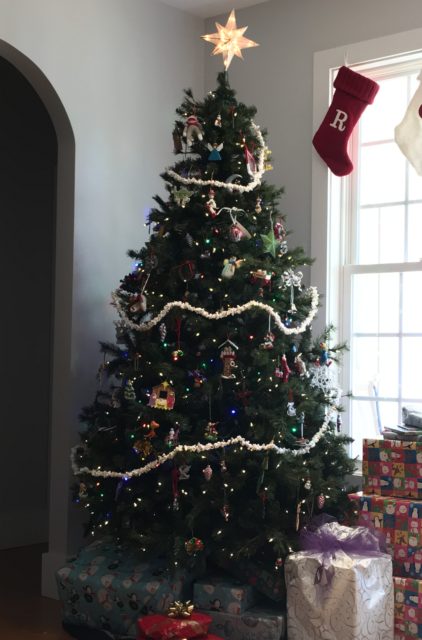 Nothing says holiday like art, right?  I'm not normally an art mom.  I love art, crafts, etc. but I cringe when the kids want to do art.  I usually say no because with 5 kids, the prep, the dragging out, the crafting, and the clean up, well I need a nap just thinking about it.  Thankfully I have a good friend who loves to do art with kids.  She's a fellow homeschool mom with 2 kids and she was kind enough to come over and do a group art project with us.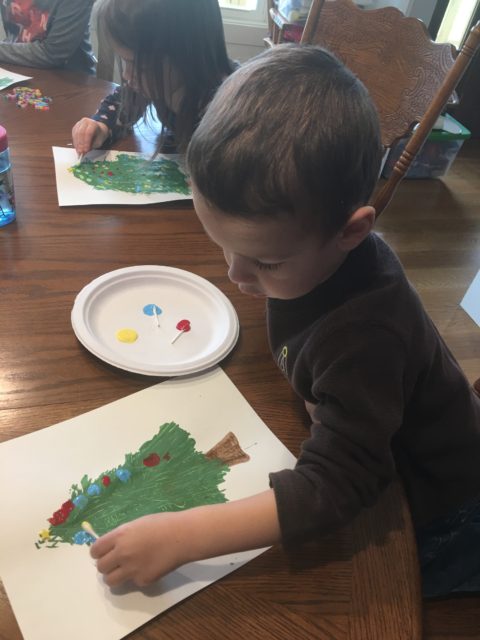 We used forks to spread green paint over the paper to make a Christmas tree. Then they used q-tips dipped in paint to make garlands and ornaments.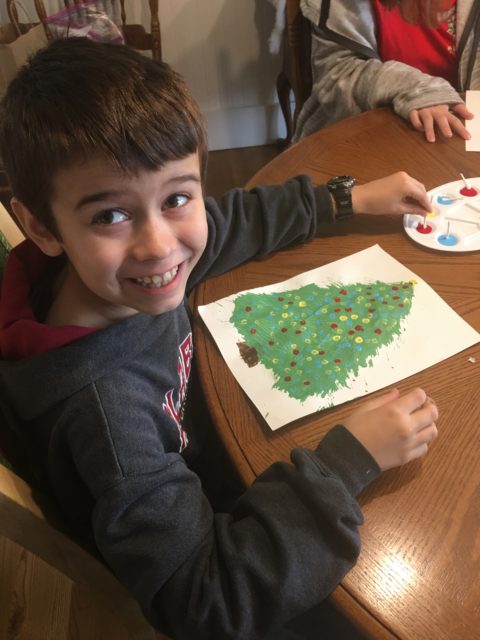 We found the idea for these cute little trees at The Pinterest Parent.  It was quick and painless easy.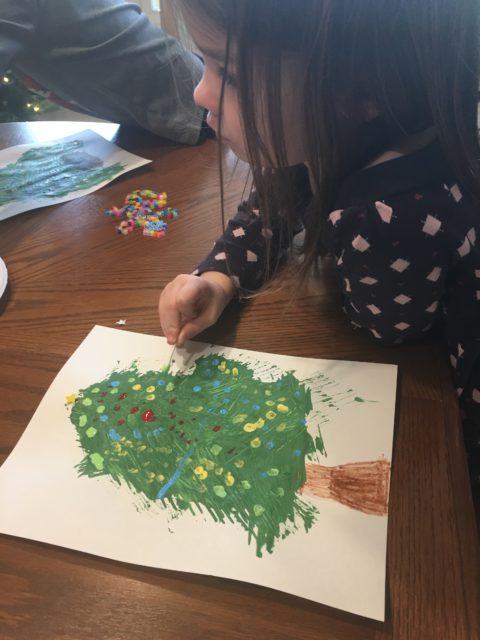 The kids really enjoyed this little painting project.
For more Christmas blogs and "Turning Holiday Stress into Amazing Grace" check out the blog linky at the Homeschool Review Crew blog.
From our family to yours: