Having an expensive-to-replace smart phone has always kept me in search for good protective cases for it. I get bored of cases or they get stained or don't protect well. I've done reviews for cases in the past, but this one is different because the outside is completely customized. GoCustomized provided me with a code to customize and try this case for review. Isn't it pretty?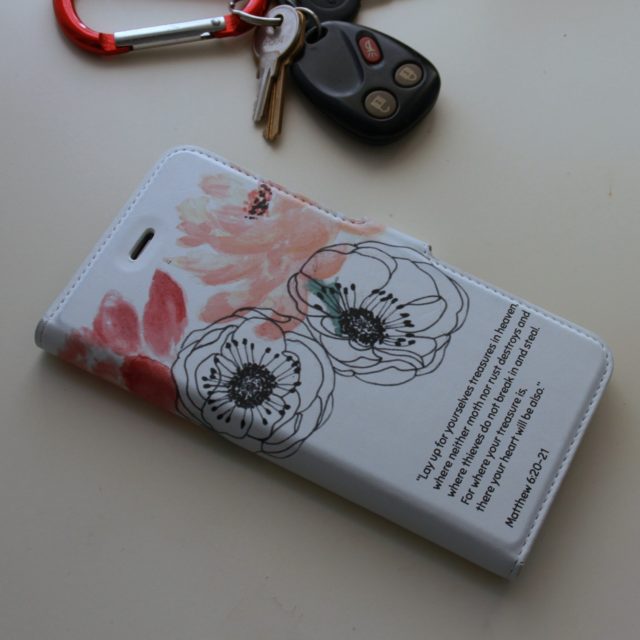 The folks at GoCustomized offer tons of cases for just about any device you could have – Apple, Samsung, Sony, Motorola, and several others I've never heard of! They have hard and soft cases, leather and bamboo cases. The GoCustomized platform allows you to choose or upload an image then add custom text.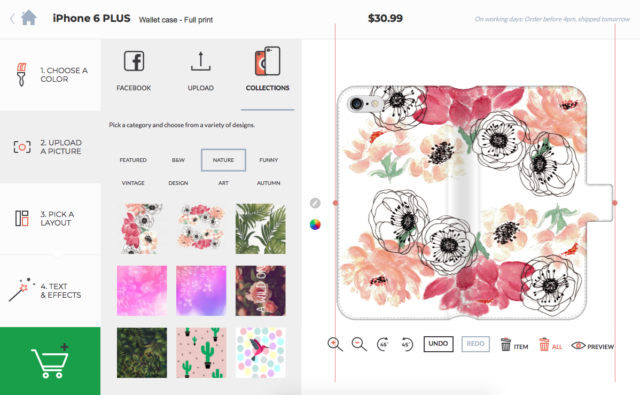 I decided on a watercolor and line drawing of some flowers then I added two scripture references.  This is their custom wallet case option on my iPhone 6S+.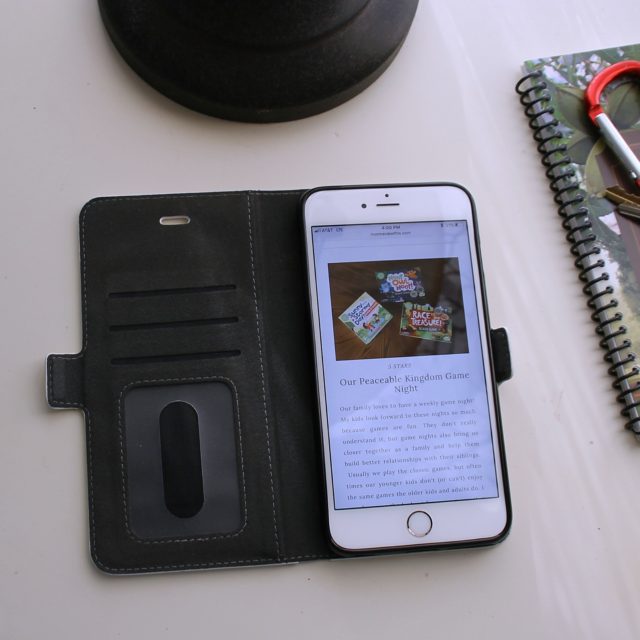 While the customization is really cool there are a few problems I've found with this case. On the inside of the case are three slots for cards (one with ID window) as well as a pocket behind the card slots.  This is a nice feature, but if you put 3 cards in the slots it makes the case very thick and it barely closes.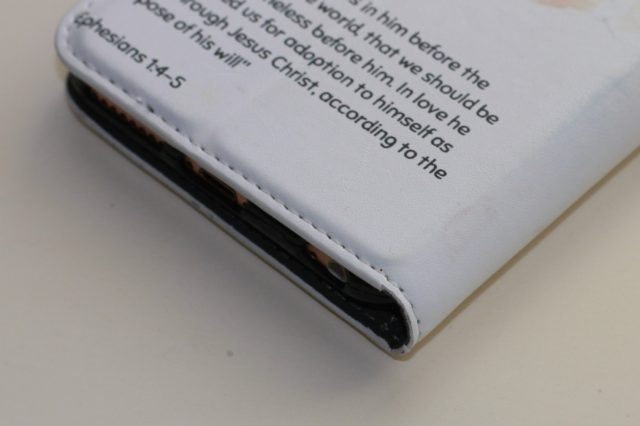 Another of my complaints about the case is after only about a month of use the edges started to peel where they are sealed.  This happened mainly on the folding corners and around the magnet closure flaps.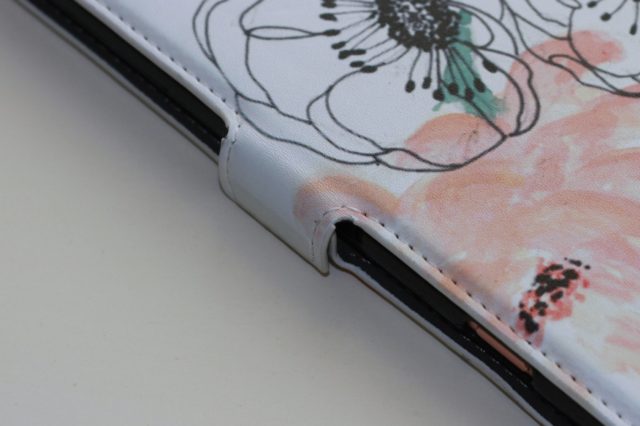 This little closure flap with a magnet is supposed to be glued to the side of the case, but it took only days before it came loose.  This isn't a huge deal (I could just glue it back) but with it hanging I have to purposefully line it up with the other side's closure magnet.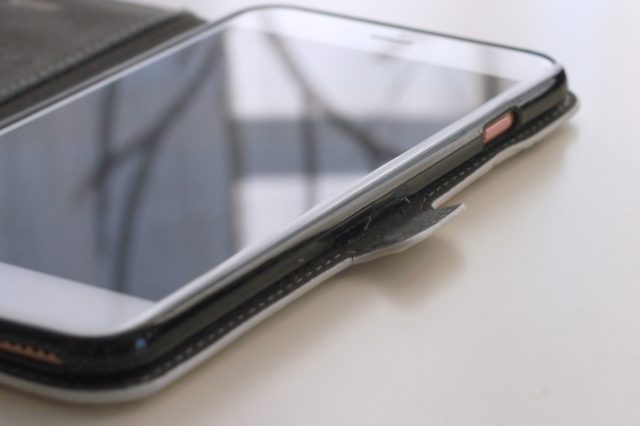 The rubber part that holds the phone in isn't molded quite right so it bubbles up when the charging cord is inserted. The other holes line up just fine and this doesn't affect anything really, just a small thing barely worth noting.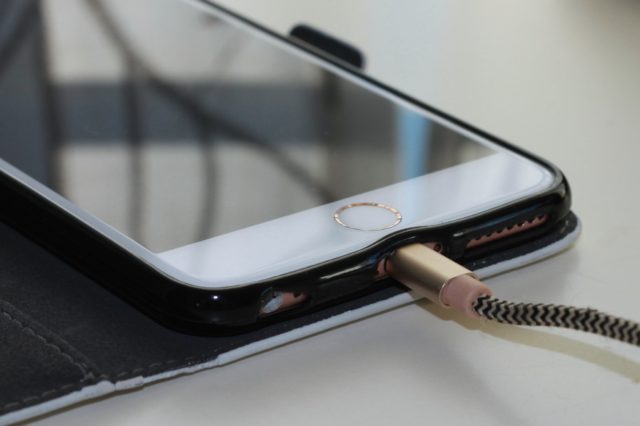 The outside of the case itself holds up well to regular use and wipes clean with a damp cloth.  In this last photo you can see a little staining around the raised edges of the hard parts of the case, but I suspect that is because I chose a white background for my case (my bad).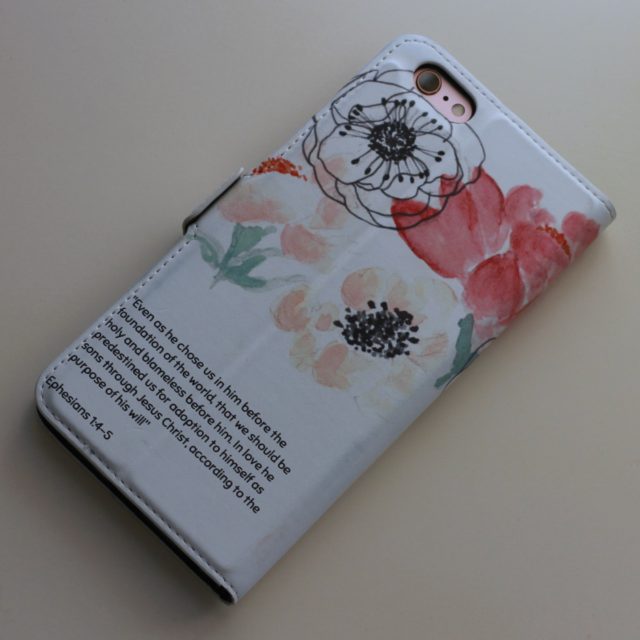 I do like this case despite the issues I mentioned and I will continue to cycle it through my regular rotation of phone cases.  I do recommend it if the design flaws above don't bother you.  If you think they would bother you, skip this wallet case and check out some of the other customizable cases offered by GoCustomized that don't have any moving parts.