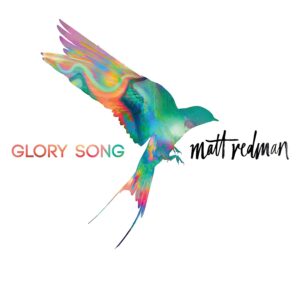 My family LOVES music of all kinds and often in the evenings you'll find us outside blaring music over a big outdoor speaker while all the kids ride their bikes or scooters around on the concrete driveway. It's not idillic but we love it! We also love listening to new music. So I was excited to have the opportunity to review the new album Glory Song by Matt Redman this month!
I've never reviewed music before so we popped in the CD and gave it a listen. I really enjoyed all the songs on the CD. The whole album has a choir feel (back up vocals are a choir) and features some great voices along with Mr. Redman. My two favorite songs (so far) are "Greatest Hallelujah" and "Your Ways". It releases September 29, 2017 but you can pre-order it on iTunes now!
About the album:
Matt Redman teamed up with several of his worship-artist friends for this album, first releasing the track "Gracefully Broken (feat. Tasha Cobbs Leonard)." Tasha Cobbs Leonard also released her own version of this song on the same day! The album also features Kierra Sheard, Guvna B, Madison Cunningham, and Kim Walker-Smith.
Another of the songs on the CD is called "Gracefully Broken" and they've done a wonderful video from the top of the Capitol Records tower in Los Angeles, CA.
Check out this video about the story behind "Gracefully Broken". The whole album is great and I really love the traditional style of the songs. I would recommend this CD if you enjoy Christian music. If you would like to preview it or buy the album on iTunes just click here: Glory Song by Matt Redman.
Many thanks to Propeller Consulting, LLC/FlyBy Promotions for providing us an advance copy of this CD to review. All opinions are honest and my own.