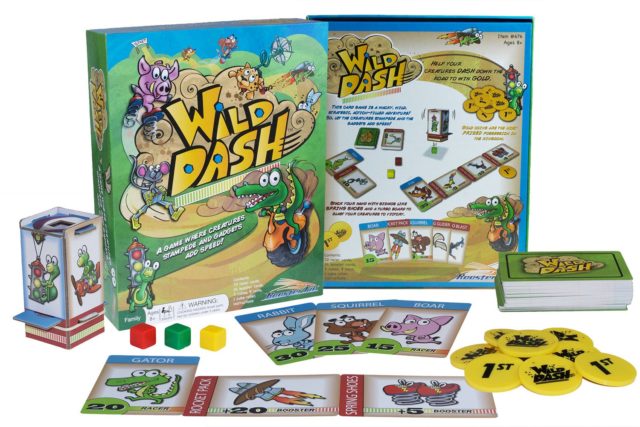 You probably know by now that our family loves games so I'm bringing you another game in our "Game Night" series. We love finding new games and the great folks at RoosterFin Games sent us this super fun one called Wild Dash. It is tagged as "A game where creatures stampede and gadgets add speed." and my kids have been enjoying this game a lot.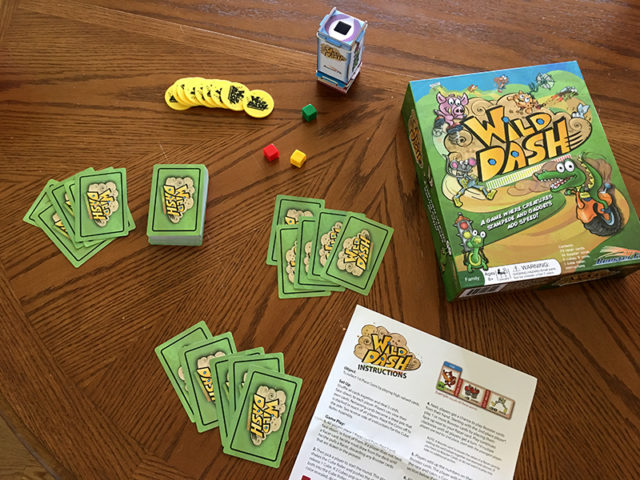 Wild Dash is a card game where the animal racers use boosters to increase their speed to win the race. Players are dealt five cards and choose a racer card to lay down face down. One player will shake the dice box and release a colored dice.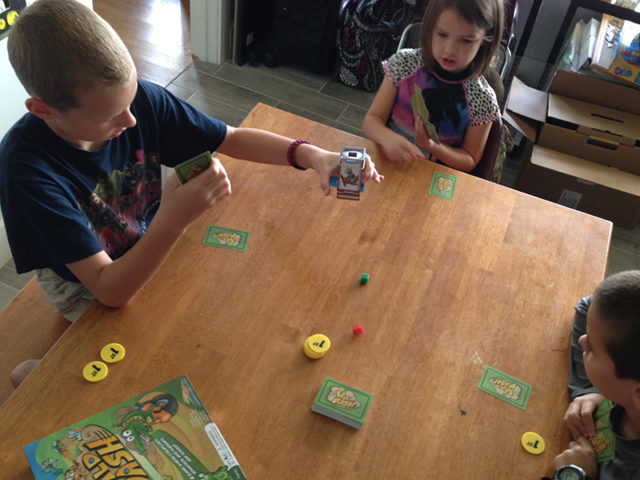 Red means all players discard their face down racer card and choose another, yellow means they must return it to their hand and choose another racer, and green means they turn their racer over and "begin" the race. Once green is released the players lay down their booster cards (if they have any in their hands). Each racer and booster has a point value and the racer with the highest total wins a token. They draw enough cards to get back to five and repeat. The first player with three tokens wins the game.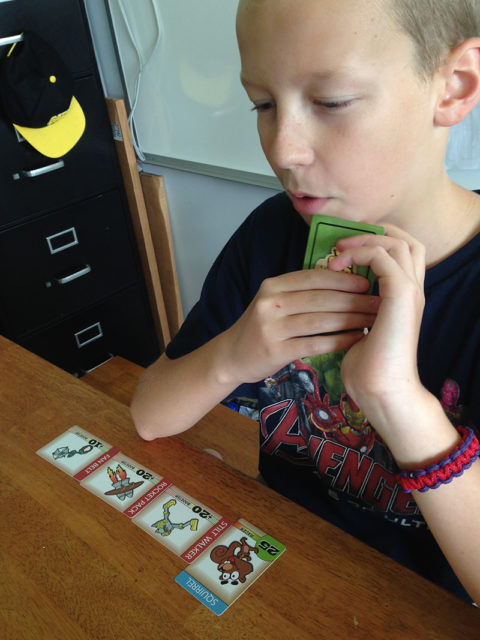 The initial game setup did require my help folding and rubber-banding the little dice shaker, but after that the kids were able to get this out to play on their own. The cards are very slick and tended to slide all over the place, but the kids didn't mind.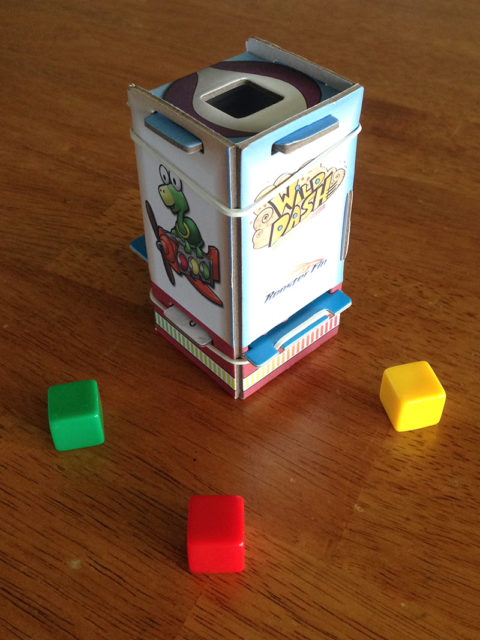 Our only complaint with this game is there are a LOT of "racer" cards. When there are four players this isn't as noticeable, but we did one game with only two of the kids playing and they only encountered one booster the entire time they played. We decided to leave out a lot of the racer cards so they could have a better chance of drawing at least one booster card per turn.
The graphics and images are adorable and the kids get a kick out of using the funny boosters during their "race". I like how the game incorporates numbers and counting. Having some math snuck in there is always a plus for me.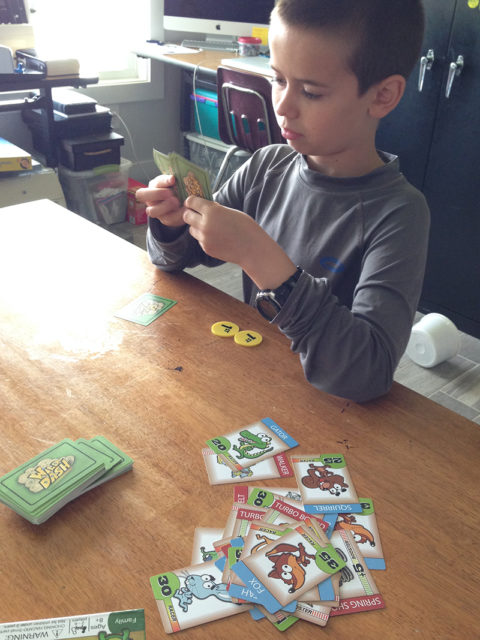 I hope you've enjoyed checking out Wild Dash as a part of my "Game Night" series! Please check out our sponsor RoosterFin Games at their Facebook page or website!
I received this game from the manufacture which facilitated this review. All opinions are honest and my own. Please read my Disclosure for more information.