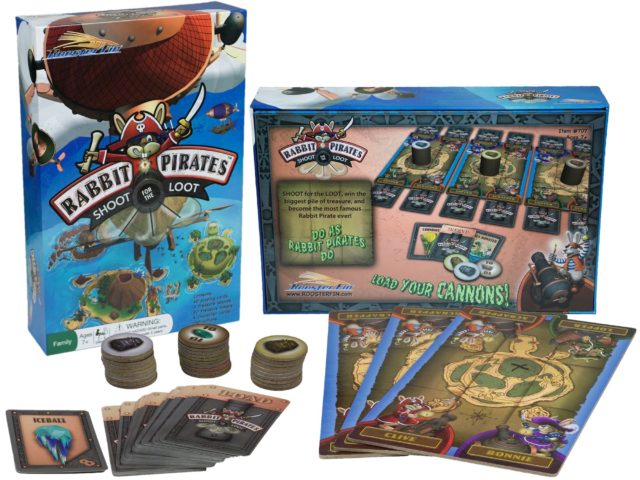 My family loves games. We have a family game night nearly every week so we are always on the lookout for fun new games. I was asked to review this adorable game from RooserFin Games called Rabbit Pirates.
This is a card game rated for ages 7 and up, but my 4 year old loves to play too. He needs help counting up his tokens at the end, but my 6 year old was able to play without any help at all.
This game is meant for two, three or four players. Game setup is simply laying out the three "island" game boards and putting the tokens equally in the center of all three islands. The stack of "shots" is shuffled and each player takes three cards, looks at them, then places them face-down at each island next to their character's name.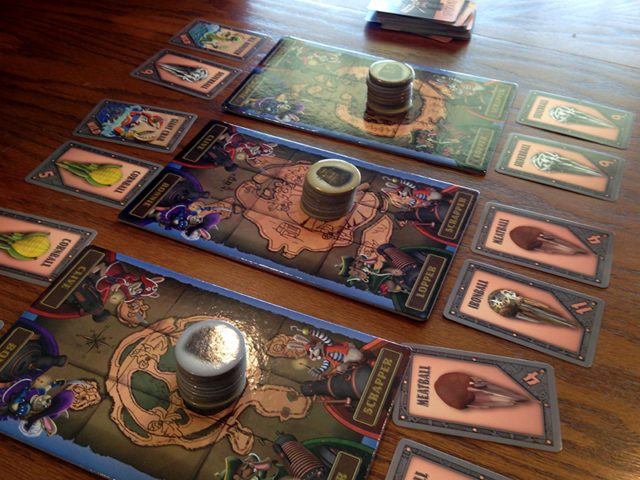 Players flip their cards at the first island and the highest "shot" score wins a token from that island's loot pile. The shots are fun things rabbits might sling at one another like Cottonball (strength of 1), Cornball (5), Screwball (10), up to Fireball (12).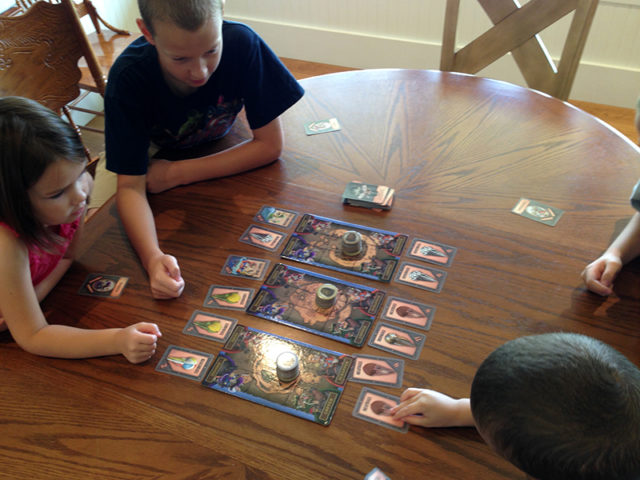 This is repeated at each island then the round starts again. Tie breakers and wild cards make the game more interesting. When all the tokens are gone the players add up how much "loot" they collected and the highest score wins. Beware of the -5 tokens!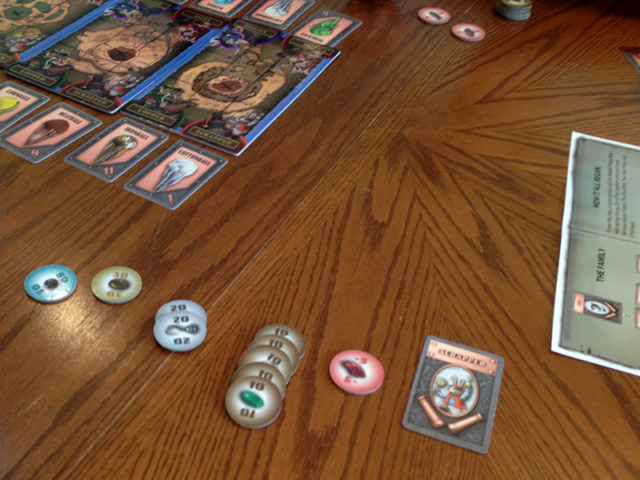 It sounds so simple (it is) but my kids love Rabbit Pirates. I like how the game gets the kids to think about numbers and uses a little adding and subtracting. The characters are cute and the graphics and artwork are exceptional. The premise for the game reminds me of the card game War, but this is more fun for kids.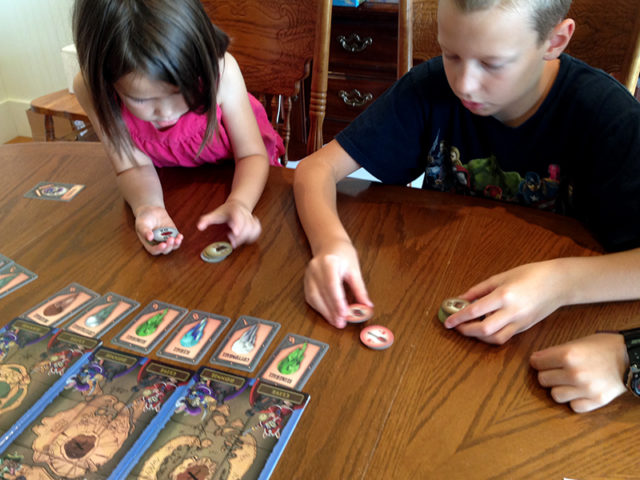 I hope you've enjoyed checking out this cool game as a part of my "Game Night" series! Please check out our sponsor RoosterFin Games at their Facebook page or website!
I received this game from the manufacture which facilitated this review. All opinions are honest and my own. Please read my Disclosure for more information.