Poor Booger…
Nearly two years ago I started the first in my quest to make all 3 of my boys matching (nearly) quilts. Lemur liked the first backing I chose and Booger didn't so he would have to wait for the second quilt.
Bless his patient little heart. Well, not-so-patient at times, but I can't really blame the kid. I had the top pieced and the layers basted almost a year ago. I can claim some grace since I had a new baby and all, but the procrastination had to stop.
So I pulled it out, laid it on the back of our couch in plain view, determined to finish it for him. And I did, eventually.
So a year in the making, Booger now has his very own S'More Love quilt.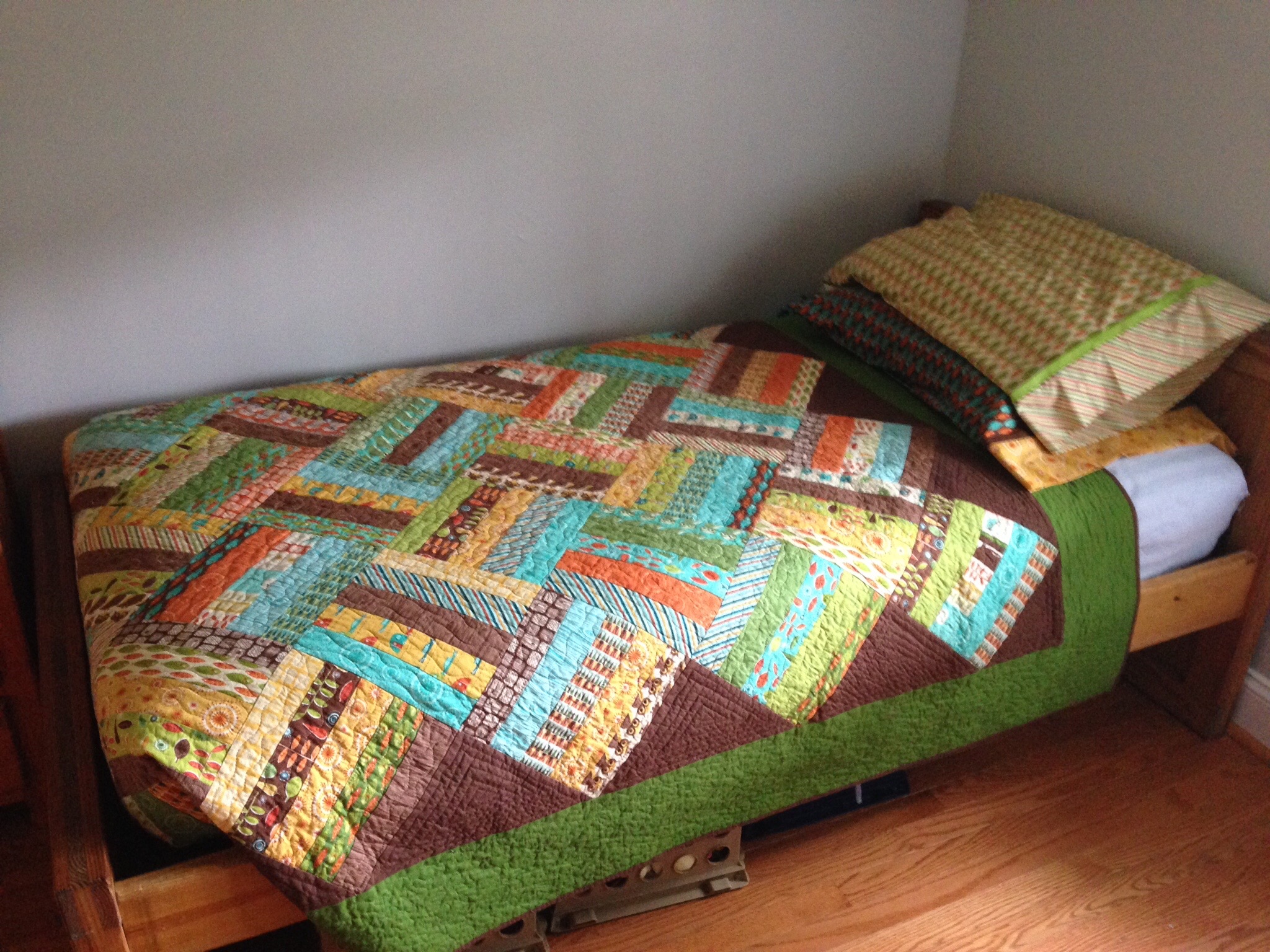 Here's a closer shot of the quilt pattern.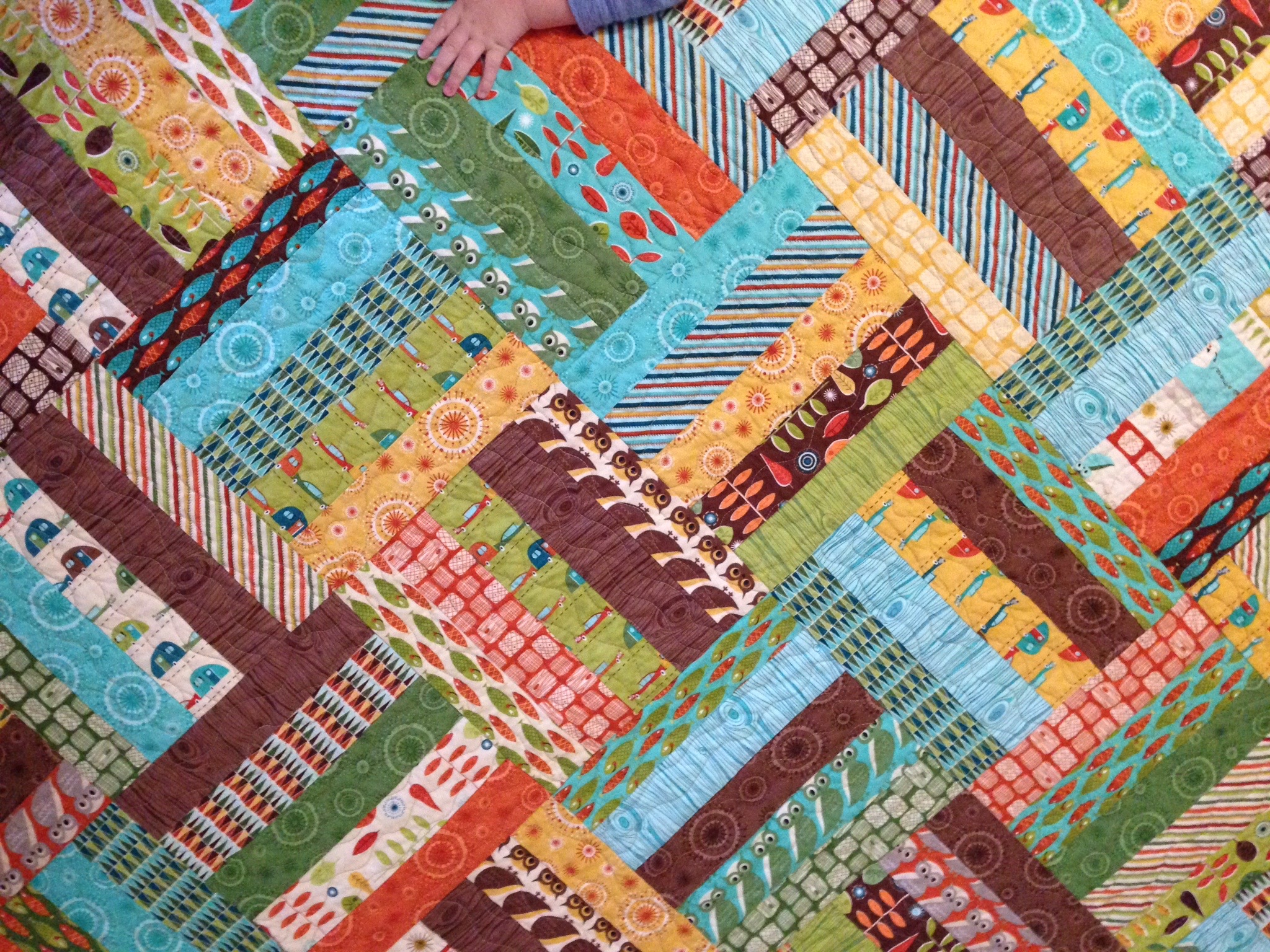 (Drewdle decided he had to help me take the photo and slipped his little hand in there)
Check out my post here for some more photos of Quilt #1 in this series.
Booger chose the cream background with green and orange fish. He also decided he'd like "Evergreen" for his front border. Very good choices. It turned out great!
I've also taken to putting a hand embroidered label on the the back of the quilts I make. Not too shabby given my skills with a needle are sadly lacking which is also ironic since I'm writing a sewing blog. Usually if I can't sew it on my machine it doesn't happen, but these little labels have turned out pretty well.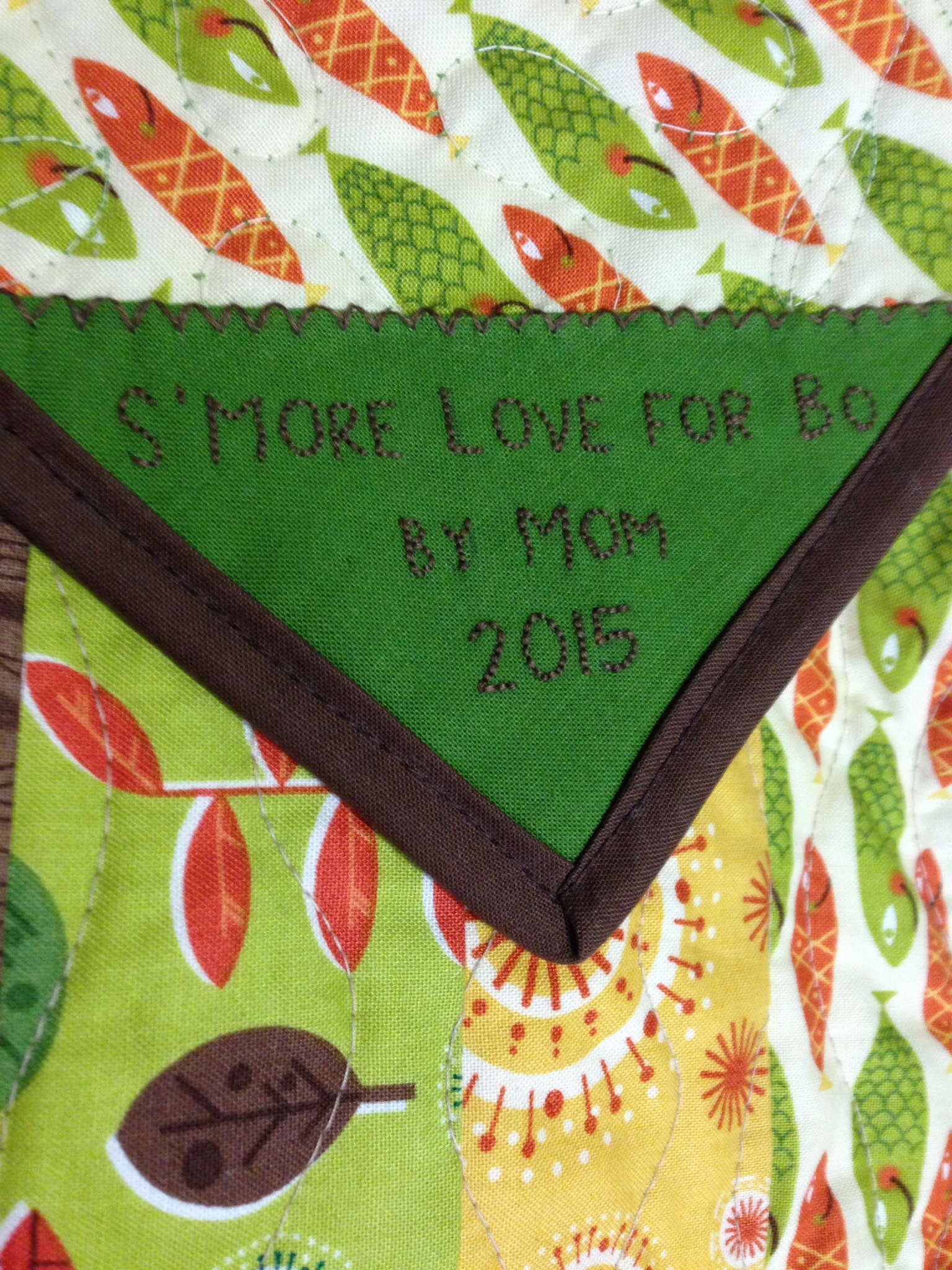 You will not be seeing Quilt #3 any time soon. Drewdle is still way too young for me to think about putting him in a twin bed, we don't have the room for it yet AND I'm nearly sick of this pattern. I am sad any future boys we may have will not have a matching quilt as S'More Love has been discontinued and I can't find the Jelly Rolls anymore. I suppose if the time ever comes I will cross that bridge when I come to it.