Just FYI I'm hopping back in time (to 2013-14) to tell you about the first larger quilt I made (larger than a lap size). I decided to undertake making a quilt for each of my kiddos. At the time I was expecting #4 and knew he would be a boy. God-willing the three boys will share a room when we buy or build a bigger house — for now all 4 kids share a room, but that is a post for another day.
So three boys and a girl who need quilts….
I combed through zillions of fabric lines to find the one I wanted and finally settled on "S'More Love" by Eric & Julie Comstock for Moda fabrics. Here's the swatch sheet: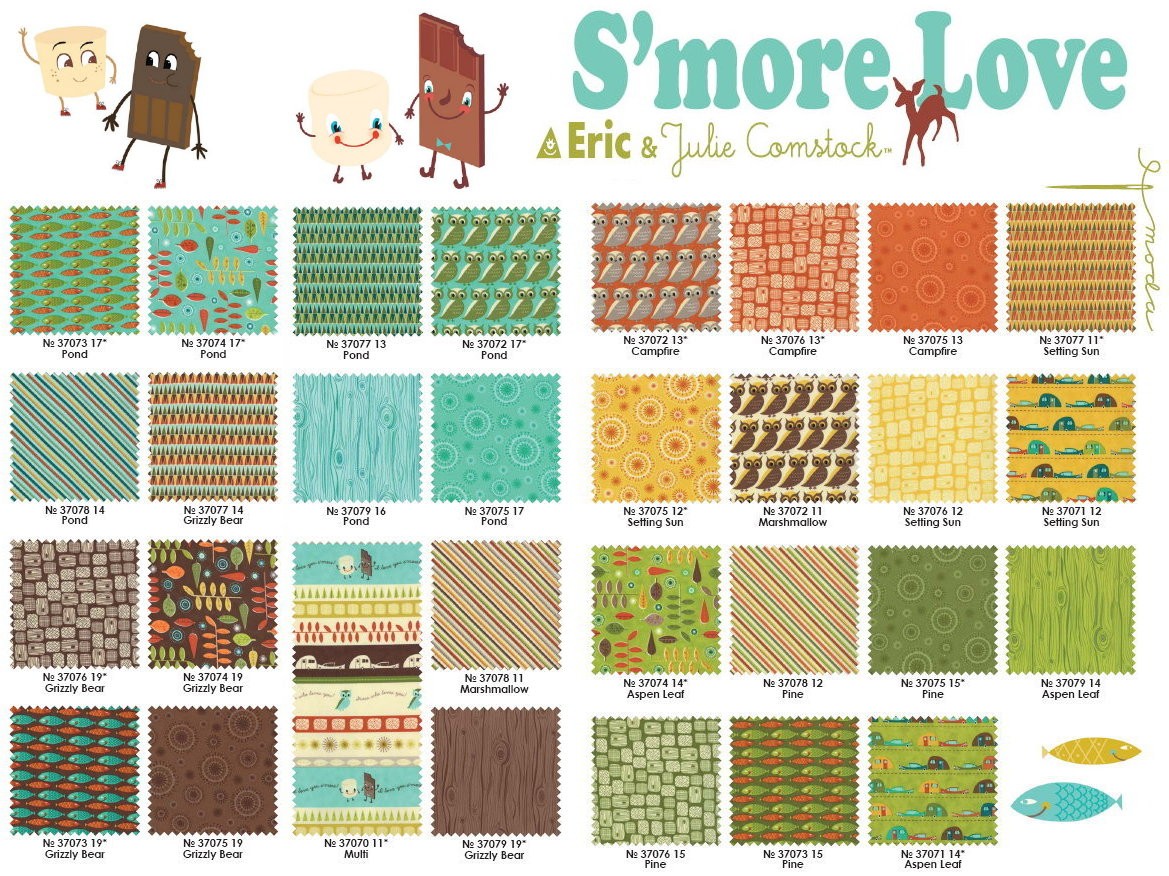 Adorable right? Fun, bright and very boyish! At the time my older boys were joining Trail Life USA so the camping theme in "S'More Love" was perfect.
I purchased 3 Jelly Rolls (42″ x 2.5″ strips) of the fabric line and I bought the backing fabric for the first quilt. Lemur decided he liked this back, Booger passed and said he'd take the 2nd quilt with a different back. He's told me several times since he wished he'd taken the first one since I took so long completing his (sorry kid, I had a newborn…)
So I started planning, cutting and sewing. Here's what I came up with for the quilt pattern:
I found the idea for this pattern from Pinterest on a quilt called "Field of Flowers". It basically uses 5 strips in a 10″ block in an alternating hatch pattern.
Each quilt for each boy would have different fish background and a different front border color. #1 had the brown orange and teal fish so I went with teal blue for the front border.
For the quilting I decided on a free motion wave pattern that would follow the direction of the strips in each block.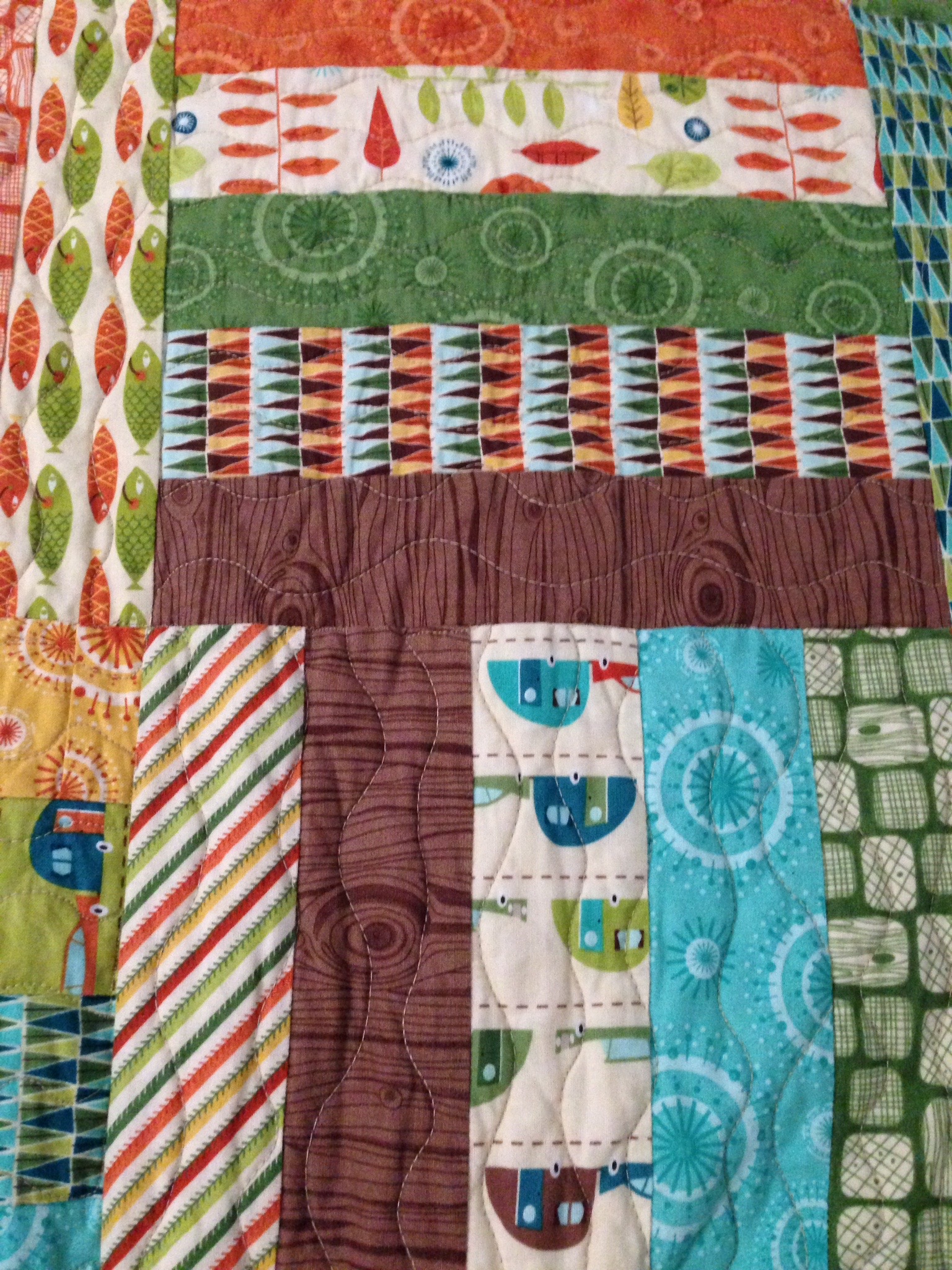 In the border I tried my hand at free motion quilting a meandering pattern with leaves thrown in. It looks complicated, but it was actually easier than the triangles. Go figure.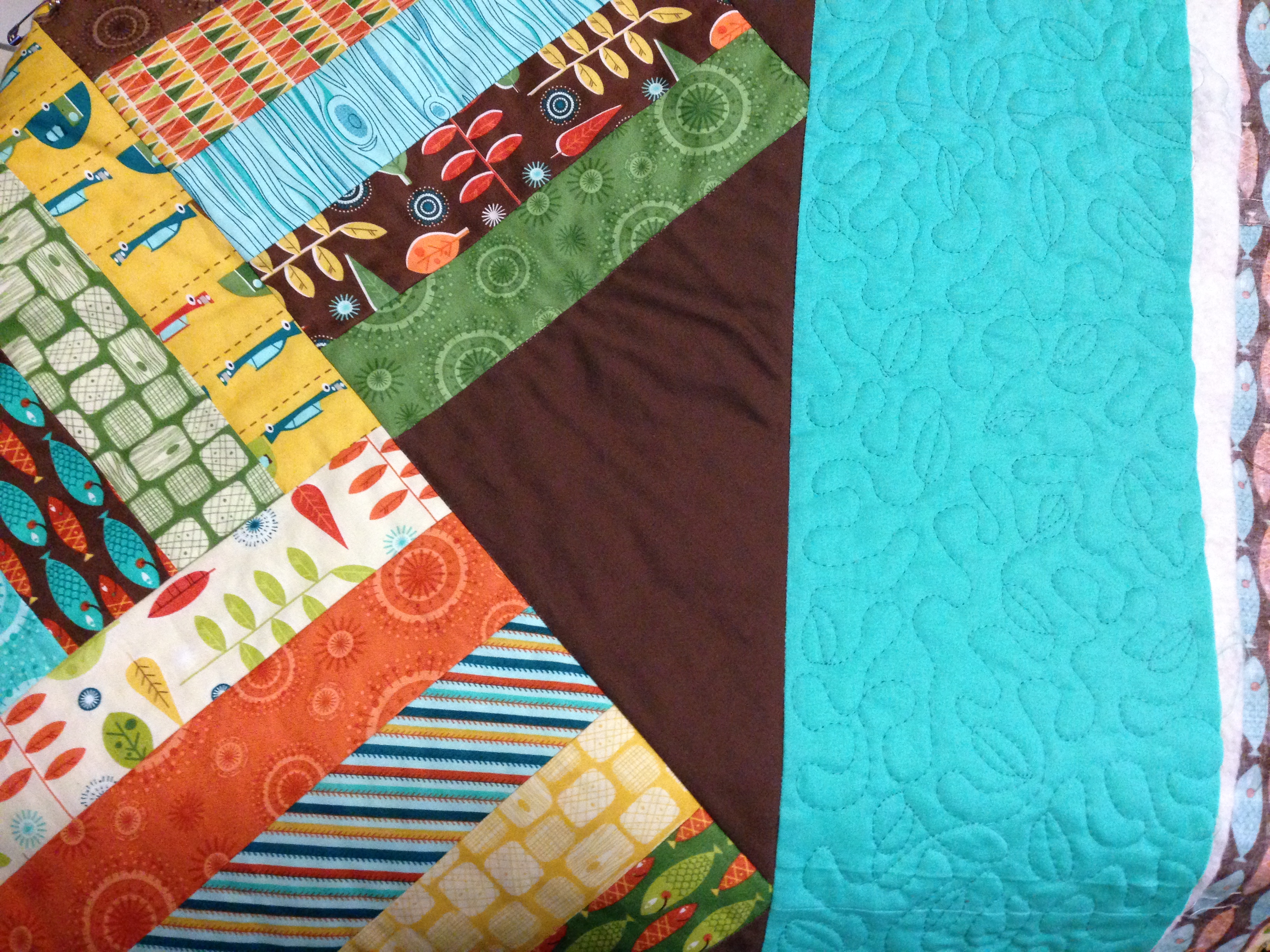 (pre-washed photo)
The brown offsetting triangles gave me some fits at first. Let me tell you, free motion quilting a triangle is NOT easy. Its not too shabby for my first go.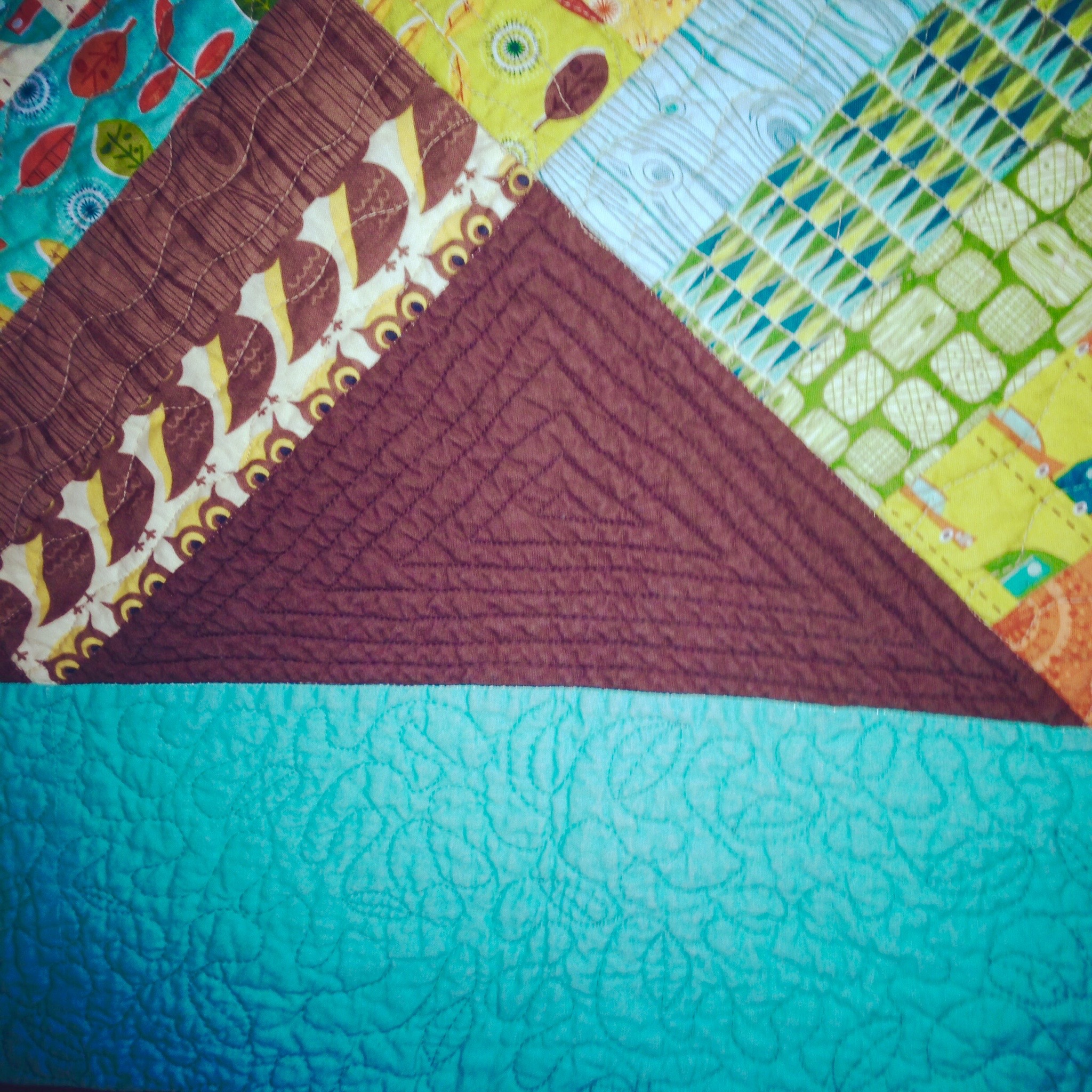 (post-wash)
As a whole the quilt turned out great. Lemur loved having something new and being the first to get a quilt made by mommy. I do have a label for it, but I haven't set aside time to pick out part of the binding and put it in.