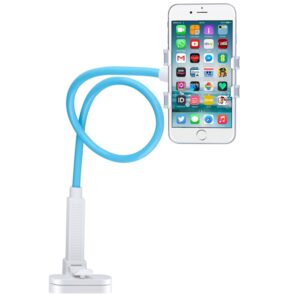 I had high hopes for this flexible cellphone holder, but it isn't what I expected. I had hoped to be able to clip this in the car for my toddler to watch videos when needed, but the flexible arm can't hold up my iPhone 6S+ without bending down or bouncing with every bump in the road. It sounds crazy but I think it would be more sturdy if the arm was shorter, maybe only 10 inches or so. Even clipped to my table the whole arm sways every time I touch my phone screen. The only way I could get it to not bounce like crazy is to twist it back on itself at least once.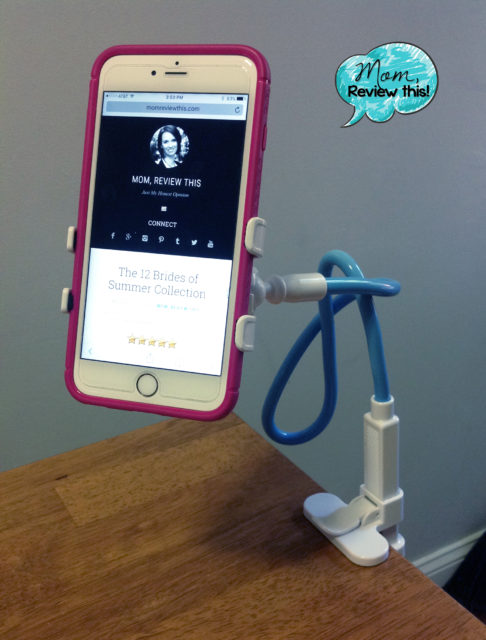 Here's what I did like: The clamp is very sturdy and you can attach it to things of all thicknesses, from 1/4″ up to almost 3″. It snaps in place and stays there. The clip (to hold your phone) is a good size and fits on iPhone 6S+ (which is in a slim case). The phone clip part also has a convenient ball joint so you can adjust the angle of the screen without bending/unbending the arm of the holder.
I wouldn't recommend this cell phone holder unless you plan on setting your phone and leaving it or twisting the arm back to maximize sturdiness.
I received this cell phone holder for free in exchange for thorough testing and this honest review.