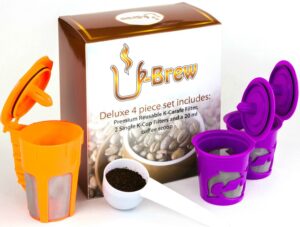 When U-Brew sent me this I hoped using the U-Brew Refillable K-Cup Set is to help the environment and save money by using ground coffee instead of pre-packaged K-Cups. These little filters are the way to go if you'd like to do the same. After a little trial and error we figured out how to use them without making a colossal mess.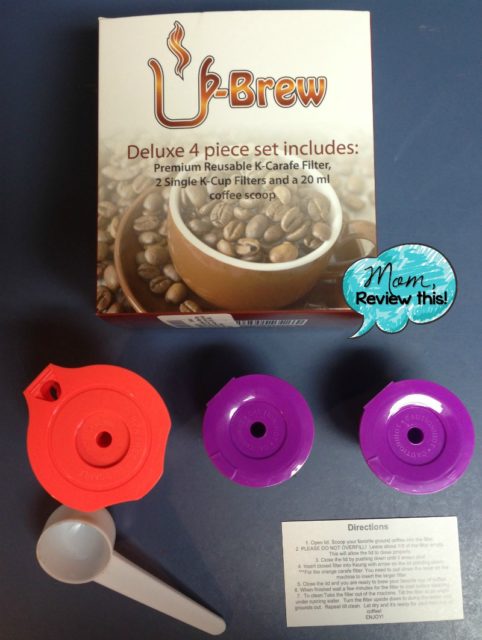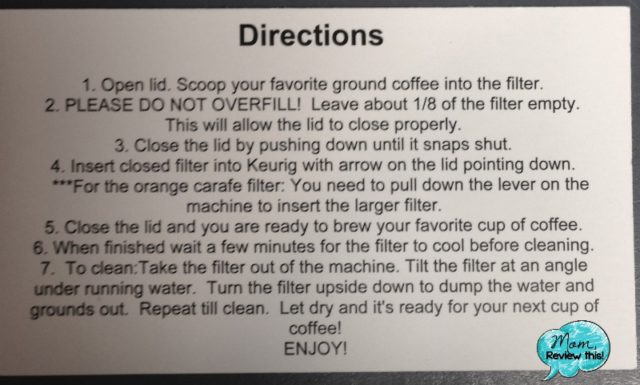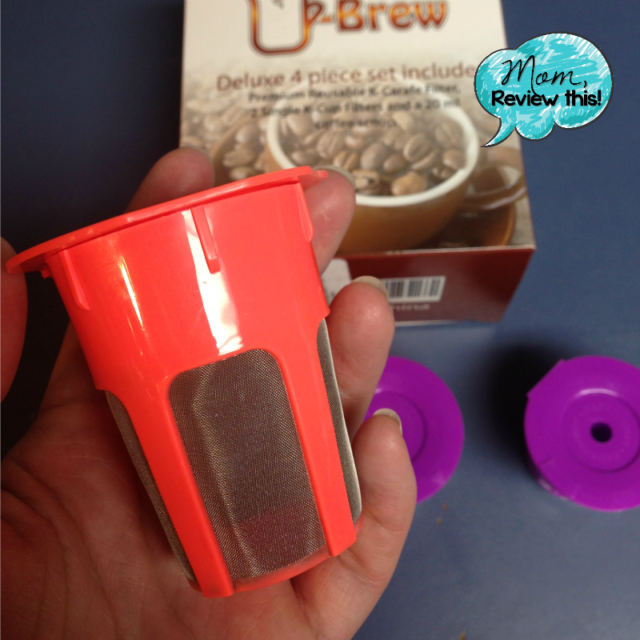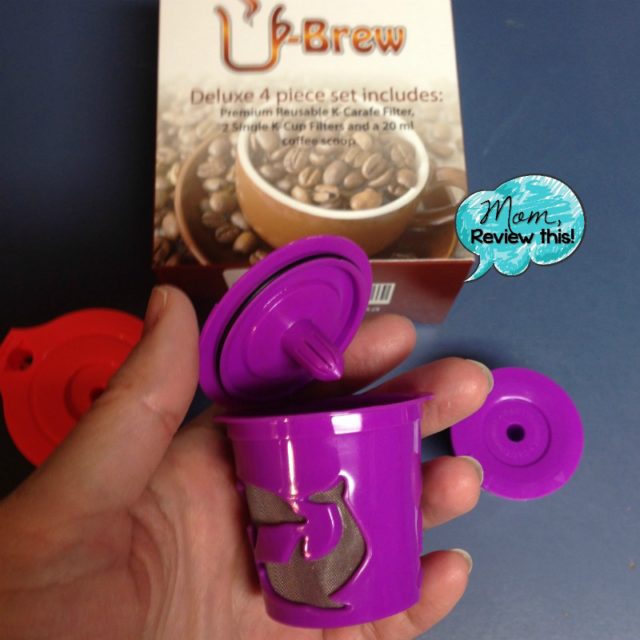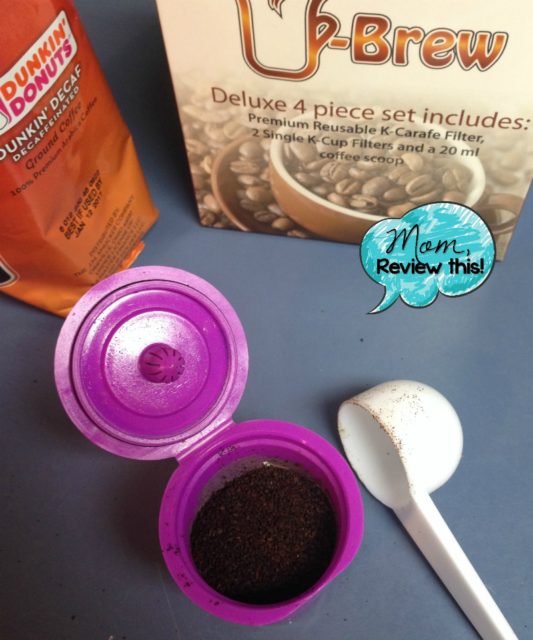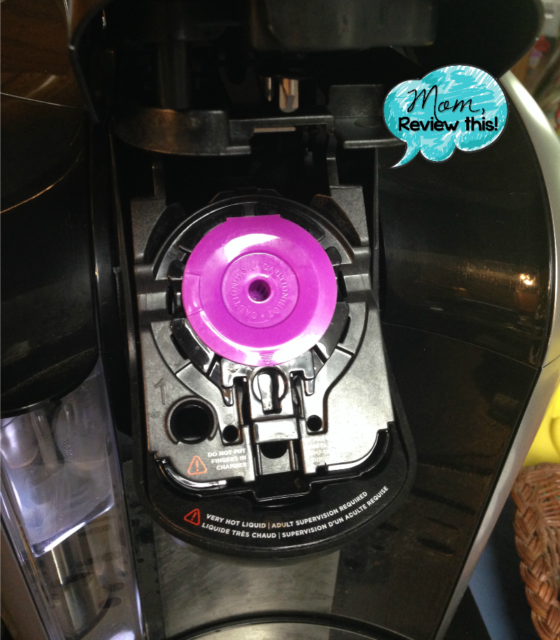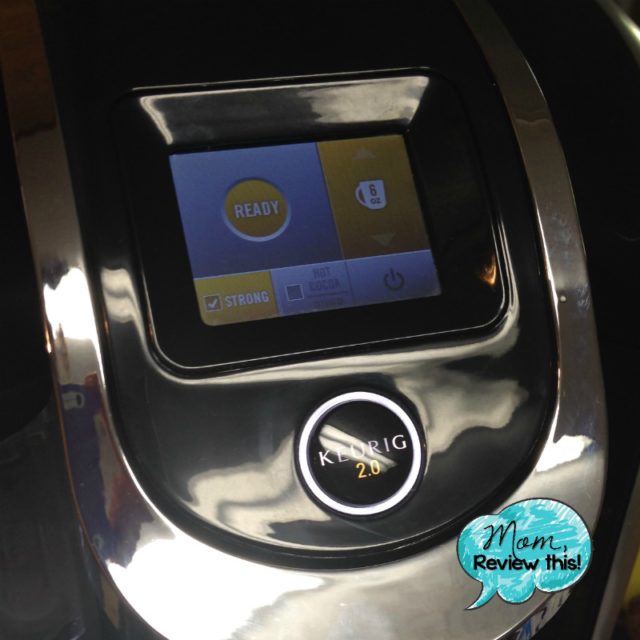 Here are my recommendations:
Only use the small purple K-Cup if you only drink 6oz. of coffee (or don't mind brewing twice or three times.) Seriously. Do not try to brew the standard 8oz. (the Keurig default). It will be coffee-flavored water. The little filter only holds 1 tablespoon of ground coffee which is what you use in a standard coffee machine for 6oz. of brewed coffee. Trust me on this: if you put in more grounds to make 8oz. you will get an explosion in your Keurig! Just don't.
If you want 8oz. or more use the K-Carafe (orange) size U-Brew filter. You can heap in a significantly larger amount of ground coffee. When the Keurig recognizes the larger carafe size filter it will give you tons of options to brew 6oz., 8oz., and up.
The "Strong" setting on your Keurig will work with these filters.
Buy strong coffee if you want to brew a whole carafe. The orange K-Carafe U-Brew filter only holds so much coffee (never over fill it!!). Bagged coffee is no where near as strong or concentrated as pre-packaged K-Cups so keep that in mind when brewing large amounts of coffee.
Over all I am very pleased with the U-Brew Refillable K-Cup and K-Carafe filters and would recommend them to anyone wanting to prevent excess waste OR if you like a certain ground coffee (or like to grind your own) but you can't get that kind in pre-packaged K-Cups. I like how easy these filters are to clean and I like that there is no wasteful plastic to throw away. I give the set 4 stars because the directions were lacking any tips or instructions on brewing the coffee without all the trial and error of how much coffee is needed or which size to use.