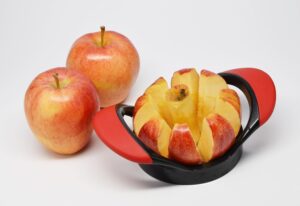 If you love sliced apples you'll love this handy little tool! This Apple Slicer (sent to me for review by Happy Gourmet Kitchenware) will slice and core your apple into wedges with the smallest amount of effort. I am very impressed by this apple slicer/corer and here's why:
The blades are very sharp. It slices apples with very little pressure. I'm sure my older kids could use this (if I were brave enough to let them 😉
The size is good for even large apples.
The handles are comfortable and easy to grip.
The core is gone! Slicing apples with a knife and avoiding the core is hard, but this slicer makes it easy.
It makes slicing apples into wedges so easy! No more kids fighting over the uneven pieces. The wedges are perfect for pie filling too.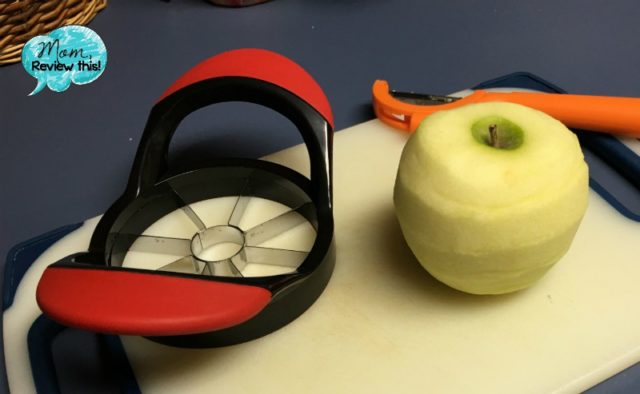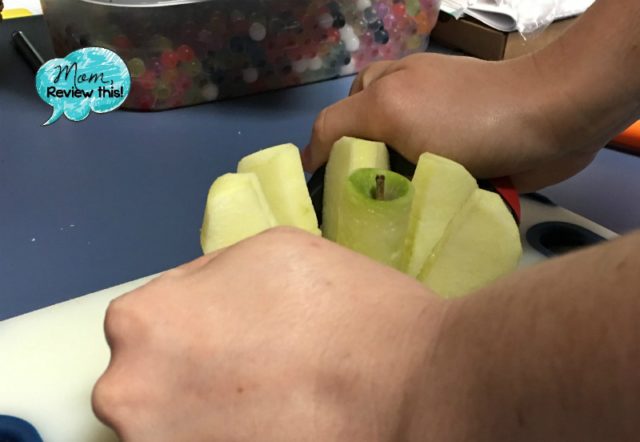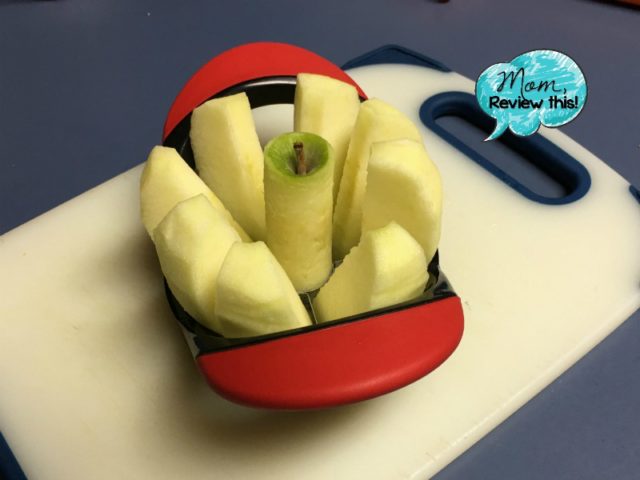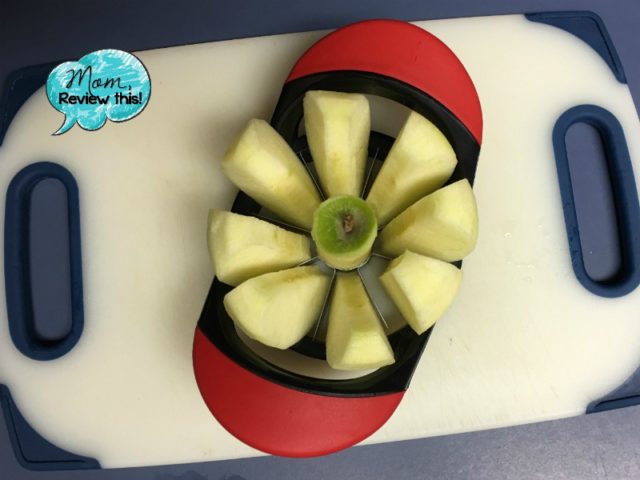 I would recommend this slicer/corer to anyone who regularly enjoys apples and wants an easier way to slice them and remove the core. Be sure to peel the apple first if you don't want to eat/use the peel.