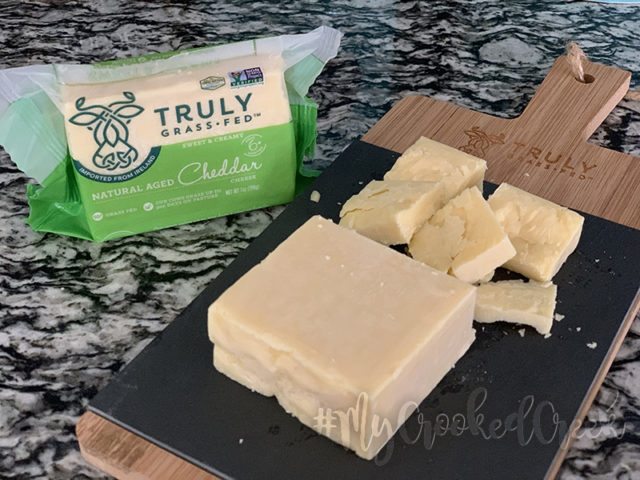 In our house we have a saying: "There's no such thing as too much cheese or too much chocolate!" This is especially true of the best cheeses and chocolates. Truly Grass Fed Natural Aged Cheddar falls under the "best cheese" category. Truly Grass Fed provided us with some samples so we hosted a few cheese-loving friends and tried it out.  There may have been a joke or two about 'cutting the cheese', but we had a lot of fun trying this great tasting cheese.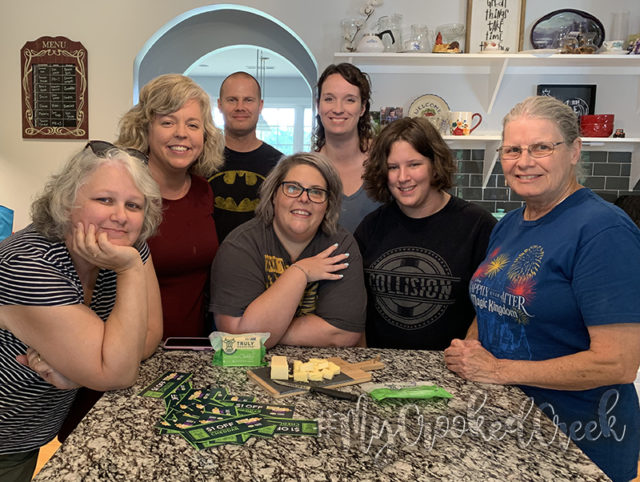 Truly Grass Fed™ products are imported from Ireland where their co-op of 3,000 small Irish dairy farms.  Their cows spend 250-300 days on pasture which makes their products 95% grass fed!  All Truly Grass Fed products are Non-GMO Project Verified & Animal Welfare Approved.  You can truly taste the difference in these quality cheeses.  Read more about their story and products here.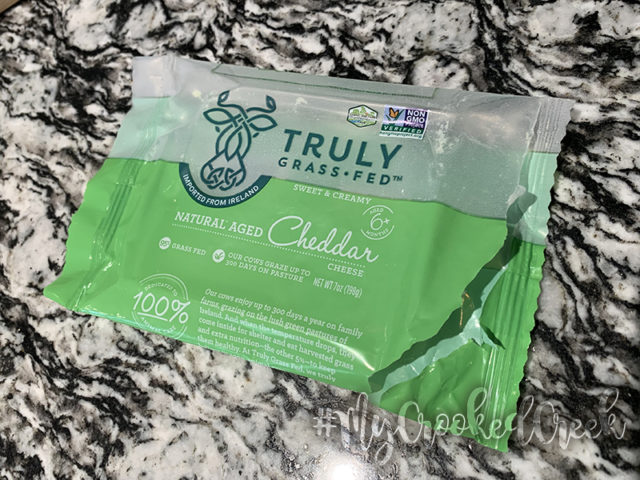 Truly Grass Fed Natural Aged Cheddar is aged at least 6 months.  Its smooth and creamy texture lends to a delicious treat that pairs well with crackers, pretzels, and much more!  Between the 7 of us we ate an entire block of cheese! My son captured a rather funny photo of us all taking our first bite of Truly Grass Fed Natural Aged Cheddar.  My friend Kelly (far left) wasn't expecting the sharp taste of the cheese and her cry of surprise made us all laugh.
The crumbly texture of Truly Grass Fed Natural Aged Cheddar makes it a little hard to cut or grate, but the cheese makes yummy nachos, quesadillas, and more.  Truly Grass Fed Natural Aged Cheddar is sold at natural/organic food stores, and in my area that's Earth Fare.  Find a store near you that carries Truly Grass Fed products.
Be sure to check out Truly Grass Fed™ at their website and on social media (Facebook, Instagram)