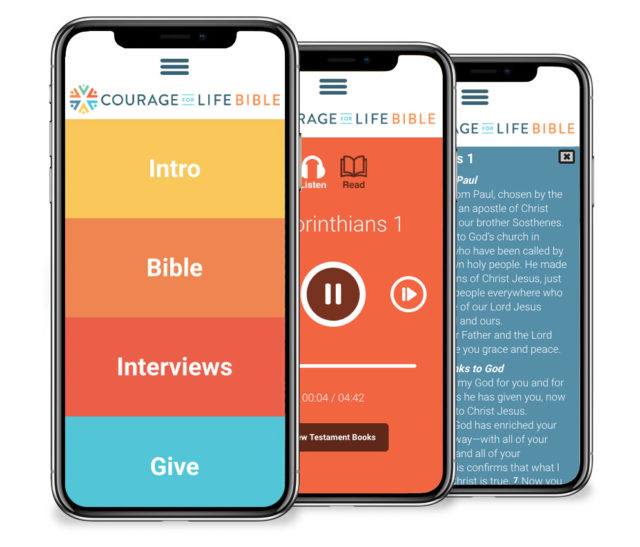 Today I want to share with you about the new Courage For Life Bible App – the first female voiced audio Bible! A female voiced audio Bible opens new doors for women who may have abuse-related trauma that keeps them from feeling comfortable listening to a male voiced audio Bible. Women who have been abused or hurt often have a hard time accepting truth from male missionaries or ministers. They need a woman to share with them in a gentle way only a woman can.

Courage For Life exists to strengthen, equip and empower the world for Christ. They want to reach women and meet them where they are to share Christ's love. Courage for Life wants to help them past their fears and that takes a gentle approach.  This is ministry goes above and beyond, to the places women are hurting most: battered women shelters, crisis pregnancy centers, prisons, and more.
Check out Ann White's testimony about their ministry:

The Courage For Life Bible App is completely free and available on Apple and Android devices! I really liked how each book of the Bible has an introduction as well as an application section. Please note this is not a full audio Bible – it is just the New Testament, but maybe they will add the Old Testament in the future. Courage For Life also has other ministry materials like devotionals and more.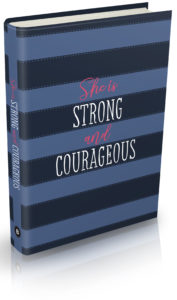 Enter for a chance to win a copy of Courage For Life's devotional She is Strong and Courageous! Click the banner below to enter.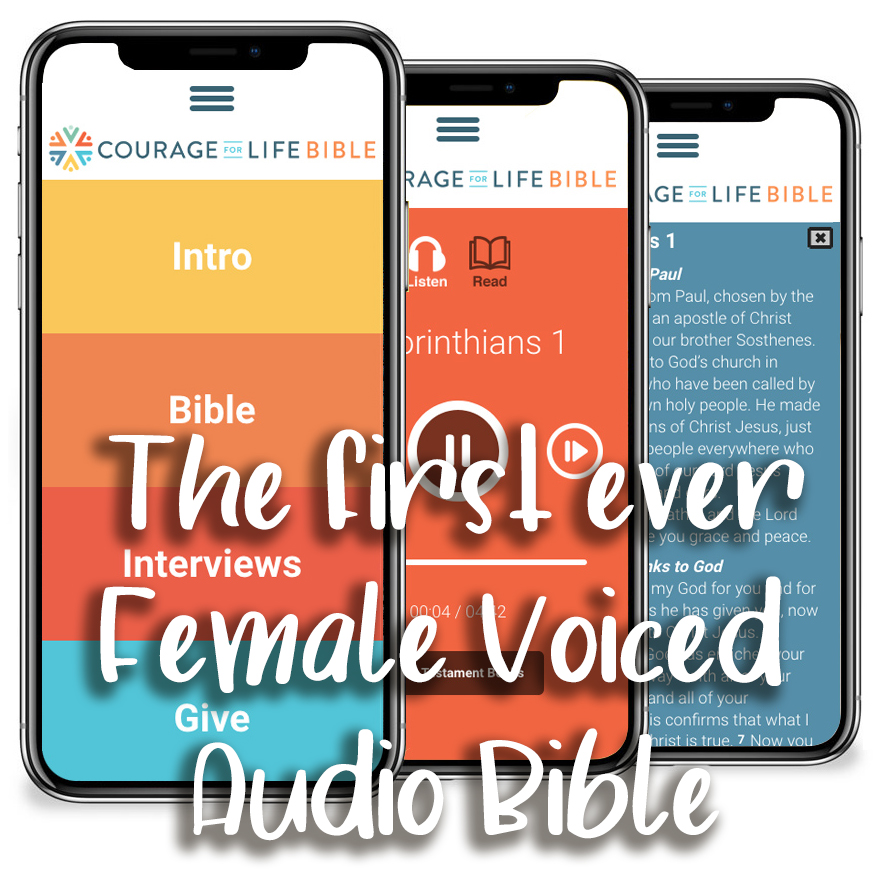 We received a complementary copy of the devotional book for the purpose of this review. Our opinions are honest and unbiased.