Do your kids love adventure stories or graphic novels? Do you want them to read clean and uplifting stories that have meaning and encourage them? The new Covenant Kids series by Andrew Youngblood fulfills all of these!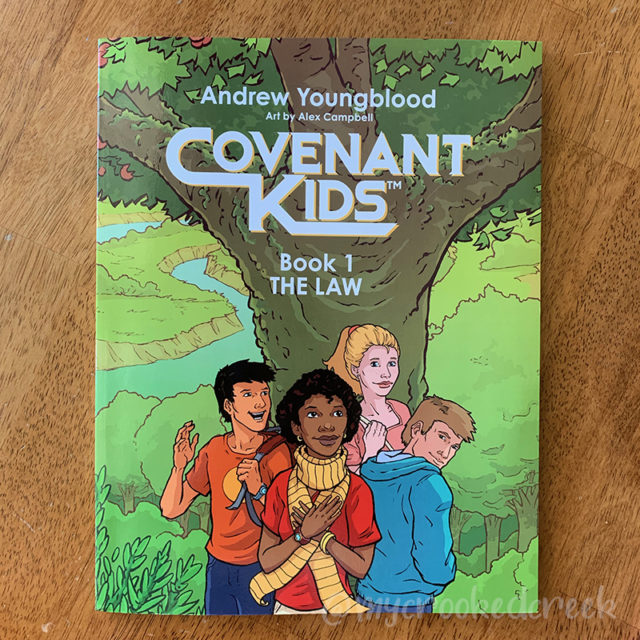 This colorful graphic novel (could also be called a comic book) is the first story in a series about kids growing up where speaking about their faith, learning or worshiping God outside of church is illegal. Four teenagers feel God calling them to study the Bible for themselves despite the law.  In Covenant Kids Book 1 – The Law they work their way through Genesis learning about the covenant between God and His people.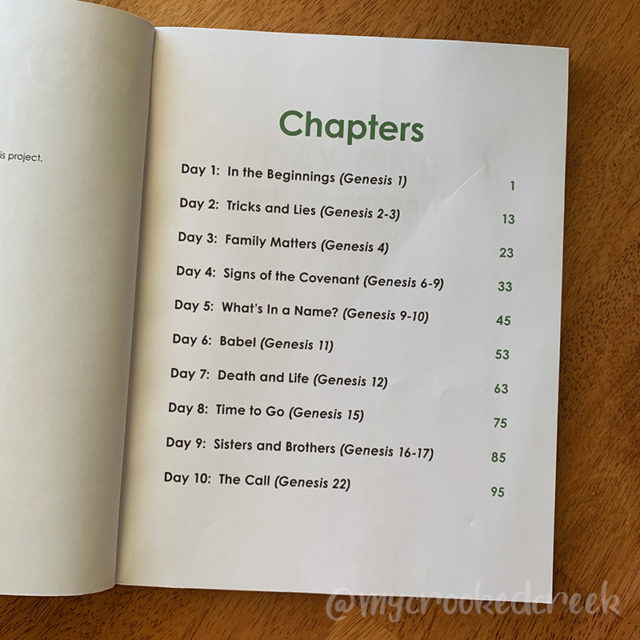 Your kids will enjoy the drama and suspense of the story will learning about the original covenant in the Bible and about how sometimes we have to stand against things that contradict God's commands.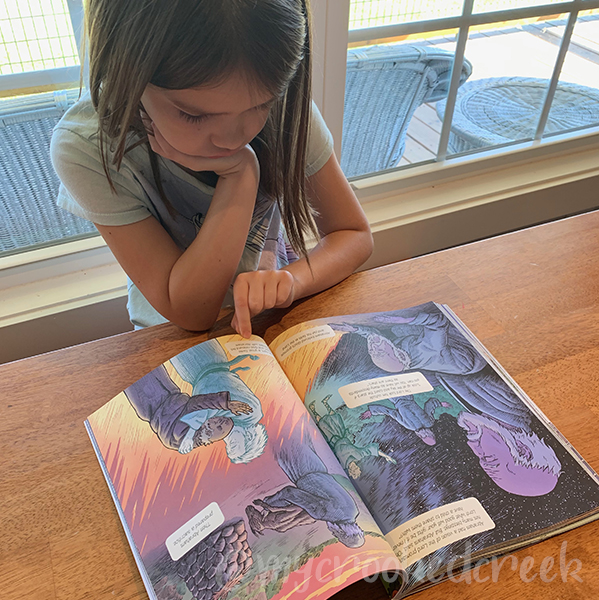 As for the book its self the illustrations are very detailed and colorful.  The book is bigger than the usual graphic novel (8.5″ x 11″) and about 100 pages long.  It took my 3rd grader about 30 minutes to read through.  She really liked the story and is looking forward to reading the next installment.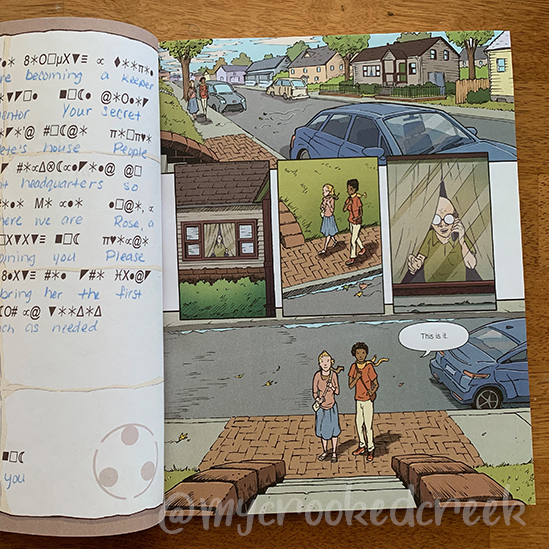 We highly recommend the Covenant Kids Book 1 – The Law to any kids who love graphic novels or comic books.  Click the banner below to be entered for a chance to win your own copy of Covenant Kids!

Check out the book trailer for Covenant Kids Book 1 – The Law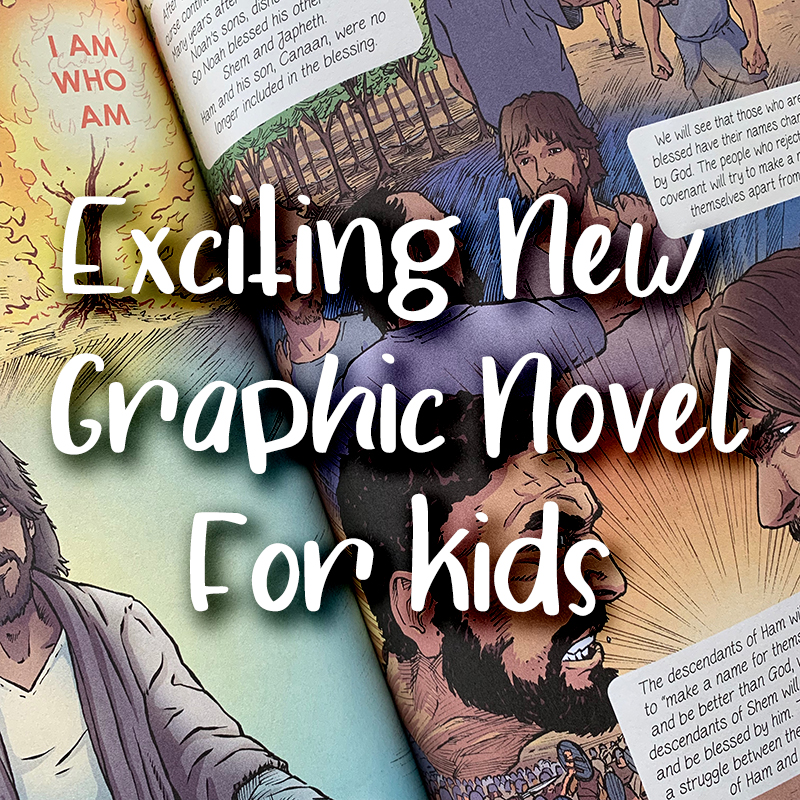 We received a complementary copy of this book for the purpose of this review. Our opinions are honest and unbiased.