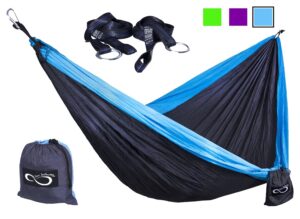 We received a nice Double Camping Hammock to review from Live Infinitely. The package came with a double hammock and tree straps both in convenient storage bags. The instructions were very informative and made first time setup a snap. The hammock is rated at 450 lbs and made very well. I would rate the hammock (if sold separately) 5 stars as it compares to other higher cost hammocks. The hammock is very comfortable, the fabric is soft, and the seams are not irritating at all.
The double hammock fits both my wife and my myself comfortably. All four of our kids all can swing in the hammock without meeting the maximum weight for the hammock or tree straps which is 400 lbs (200 lbs per strap). We have not used this hammock to camp in yet but plan to soon.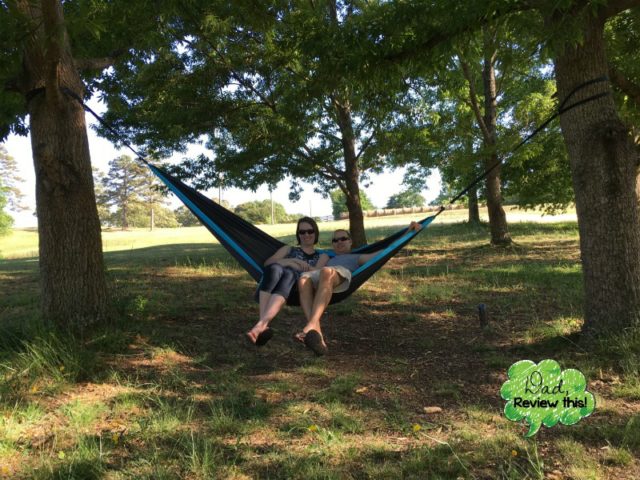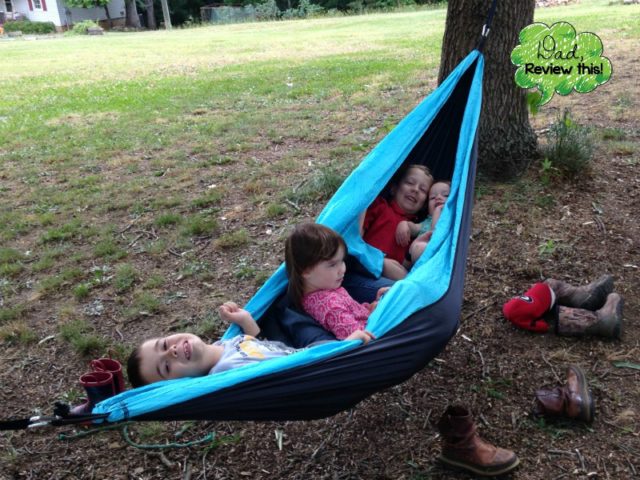 The straps work well but it takes a few minutes to get them into the right location to hang the hammock properly. I would rate the straps 3 stars because they are hard to adjust.  The straps do the job but do not offer adjusting after the straps are in place.  The straps are great if you have the perfect distance between trees or diameter of trees and distance combined.
We would recommend two changes to the set:
Create several loops in the webbing so adjusting the hammock would be easy for different distances and heights. Setup would be a snap, literally.
Smooth the edges of the stainless steel carabiners.  The clip notches are very sharp (and potentially dangerous.)
In conclusion the Double Hammock by Live Infinitely is a great value and a great product.  You may not be pleased with the straps that are included but at the cost savings you get with this hammock you could buy a set of adjustable webbing straps. Overall a great product to buy whether you camp with it or just want to relax in the nice spring weather. Great way to hang around and take life easy!