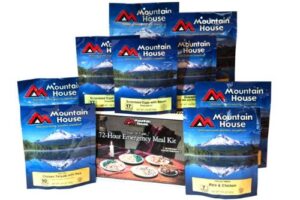 We do a lot of camping and living outdoors, and something we enjoy is easy to make food when we are outdoors. We look for ways to keep the cooler, extra stoves, skillets, dutch ovens and cast iron at home. I think we found our answer in Mountain House freeze dried entrees.
We purchased the Mountain House Just in Case 72 Hour Kit. In it we chose the Beef Stroganoff and took it to a scout meeting to try. During the scout meeting we talked about light weight backpacking as well as food options for emergency food at home.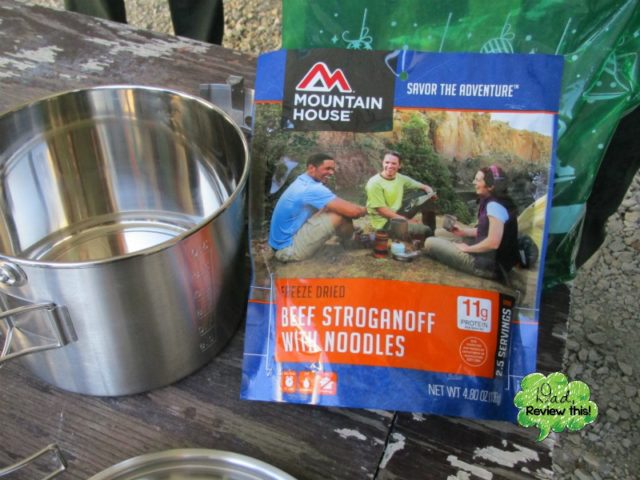 After we boiled two cups of water we poured it into the pouch and zip locked it for 8 minutes.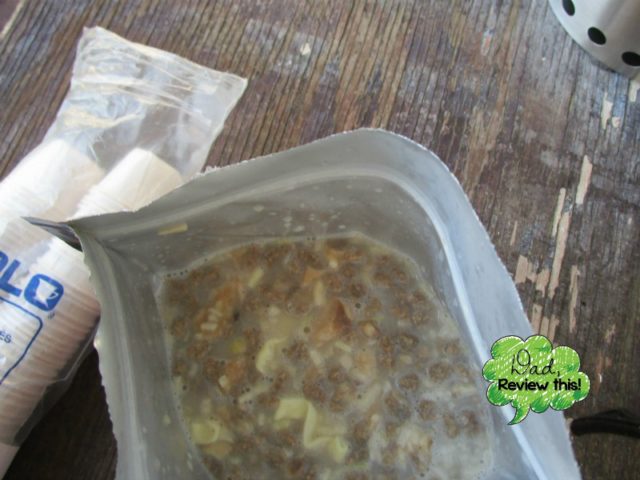 The contents where stirred and then served to many hungry scouts at the meeting. Every scout got a sample to try and a lot of them were hesitant. The overall surprise on their faces was priceless. They liked it and said it tasted great.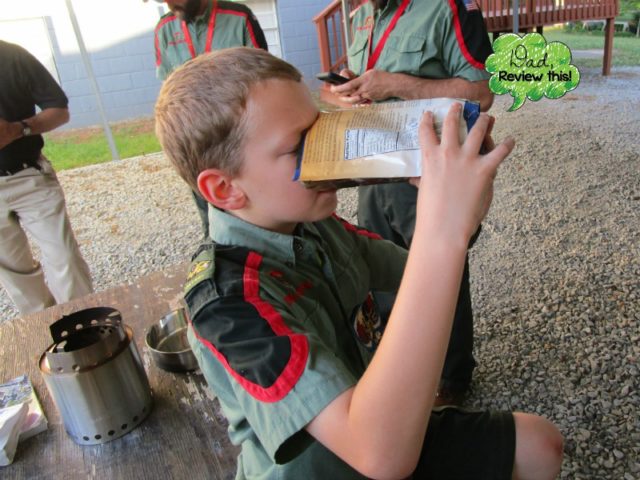 They wanted a pouch of the Beef Stroganoff for themselves. The scouts were surprised how easy the meal was to make and how simple the cleanup is. We did also like the zip lock feature not only for the re-hydrating process but also to keep the uneaten food for later if needed. They were also coming up with ways to reuse the pouch for other needs in the forest or on the trail to keep from throwing the empty pouch away.
Most of the scouts have never re-hydrated food or eaten MREs before. They were impressed with the ease of cooking and how lightweight it is to add to your day pack or back pack.
For camping, outings or emergency preparedness I would recommend Mountain House Just in Case 72 Hour Kit to have on hand. For one it has a long shelf life, for two you won't starve as the contents of each pouch will satisfy a hungry kid or adult. A very tasty meal…especially in the middle of the forest!
Our only complaint (and the reason we deducted a star) is not all the water absorbed into the food, so it was very runny. The pack instructed to use 2 cups of water and I feel that was too much.