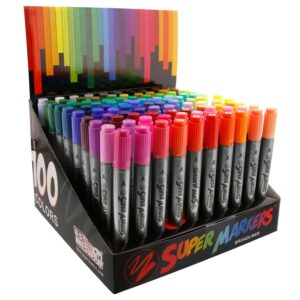 Do back-to-school the right way with this awesome 100 piece marker set from U.S. Art Supply. Super Markers are twin-tipped, so one side is a medium point while the other end is a chisel tip. With these two tips you can get several different thicknesses of lines.
I knew this set would be a big hit with my kids (and me). It has every color imaginable. I was also very excited to find the ink does not bleed through even the thinest notebook paper (unless you go over and over the same spot).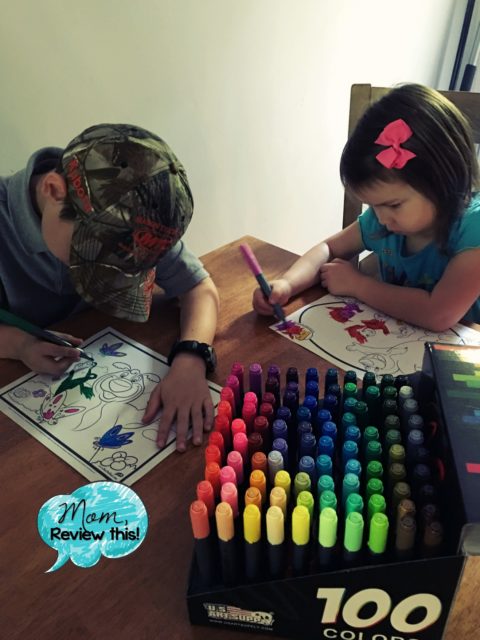 The set comes in a fancy display-style box with a hole for each marker to snap into. They are even organized into a rainbow to show off the wide variety of colors. While a great idea for shipping or even for adults, we probably won't keep the box. As soon as the kids dove into these there was no chance of them ever being put back in the right holes and the box is kind of bulky. I will probably put these into a different stackable storage container.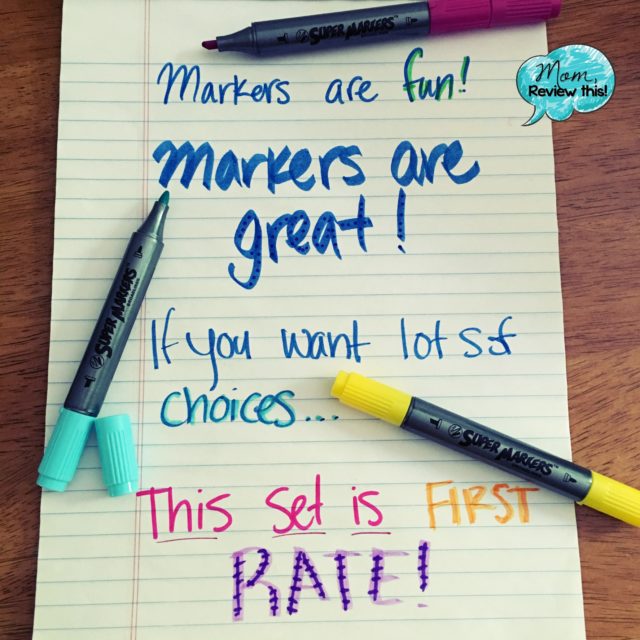 My kids have colored with these for several hours so far and we are really happy with the set. The twin-tips are fun, though my kids just grab one up and open a lid. They don't really care which end they are using. I did try out these markers on my Coloring Notebook but the tips are a little too big to color small detailed areas. I will probably stick with my coloring pencils for my adult coloring projects.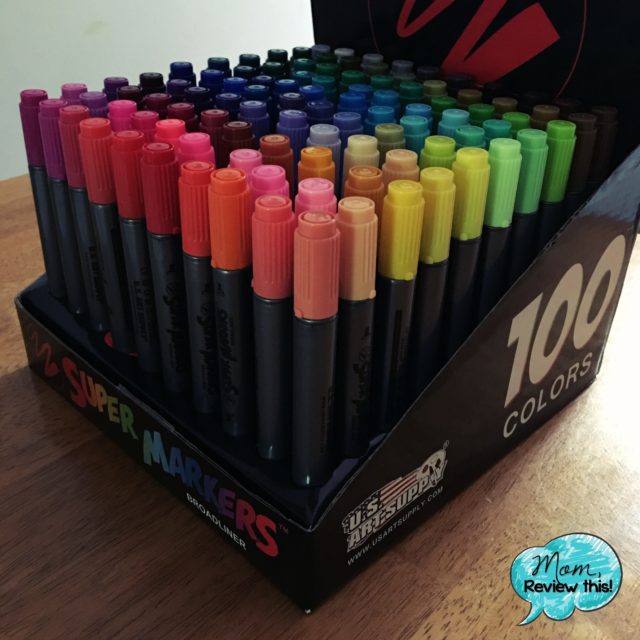 I received this great set of Super Markers for free to test and give my honest feedback.