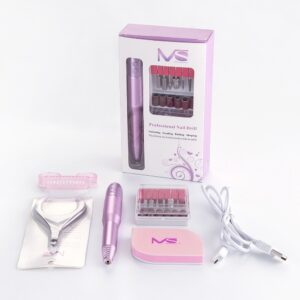 I really like doing my nails myself. Honestly I'm too cheap budget conscious to spend money getting a mani/pedi on a regular basis so I usually just keep the fingers au natural and keep my toes painted. Possible TMI: I keep my toes painted because my toenails are just icky. Not the shape, but they have white flaky-looking spots that never go away, so I keep them painted to cover that up.
When I got this MelodySusie® Nail Drill Set to review I decided to see what I could do about those icky toenails. I took off my current polish (as best as I could considering the icky parts hold on to the color). Ugh!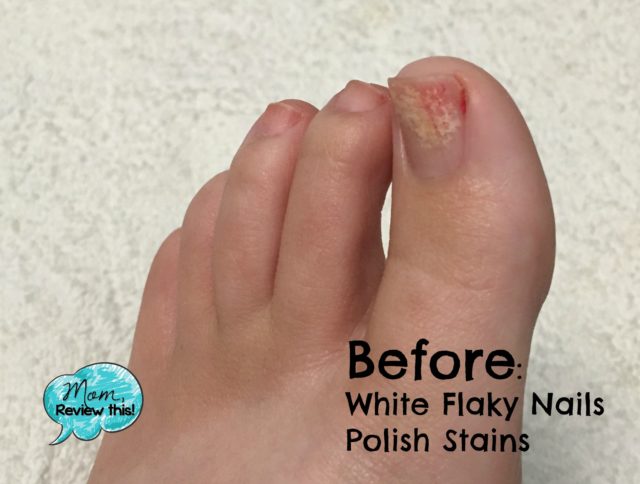 Having already tested out the nail drill on my plain ole fingernails, I had an idea of what to do so I took one of the sandpaper-style heads and started filing away. I thought maybe it would make my nails thin, but apparently my toenails had some thickness built up.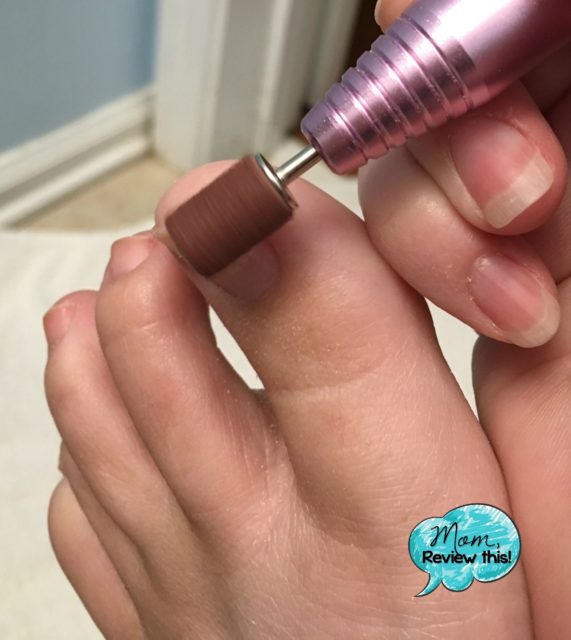 After the bulk of the flakes were ground off, I smoothed the nail (and all the smaller nails too) with one of the metal bits. I was super scared of these metal bits at first. I've been cut several times at nail salons when they get too close to my skin with these type of bits, but these aren't sharp and I didn't end up with bloody cuticles.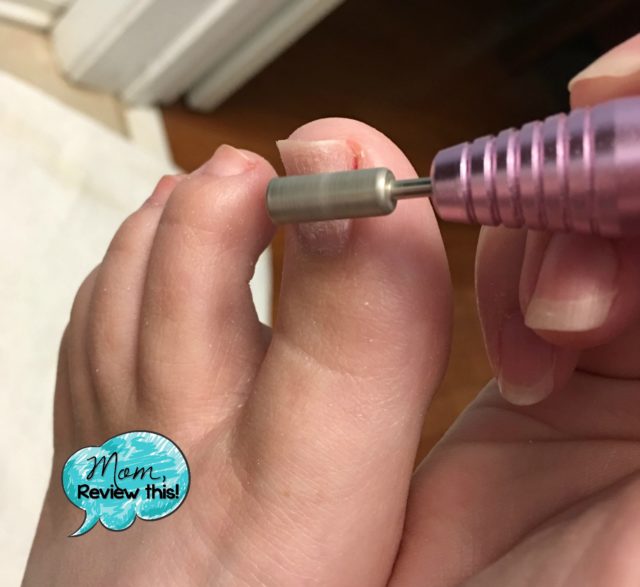 It took a very light touch and only a few minutes to have a normal looking toenail again. Yay!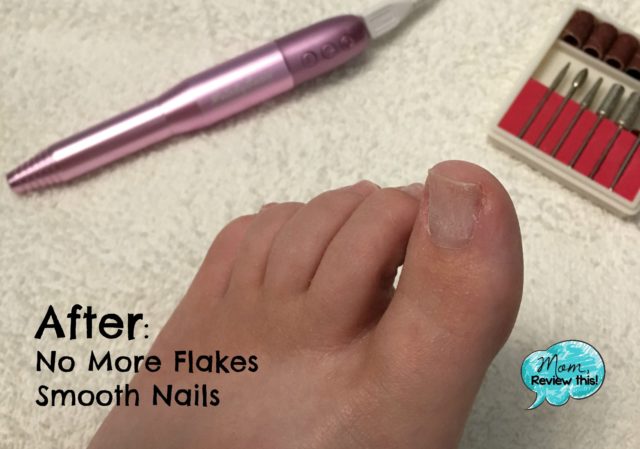 Besides the drill tool, bits and sanding bands, this set also comes with a nail brush (to scrub away the dust), cuticle trimmers, and a two-sided buffer that will smooth out and make your nails shiny. I am very pleased with this little set and how well it worked to buff away the problem spots on my toenails. I would recommend this set to anyone who likes to do their own nails at home.
A few things to remember about this tool:
It does not charge, it runs off of DC power via a USB connection.
Do NOT use this tool near your computer! Despite the convenience of the USB connection there, you will get nail dust all over your computer. Not wise my friend.
This is not a salon quality power tool. If you press too hard or try to go too fast it will bog down and possibly stop working. Just turn the unit off, remove the bit, reinstall the bit and turn back on. You should be good to go.
Thanks to the great folks at MIU Color for sending me the MelodySusie® Nail Drill Set free to try, test, and review!