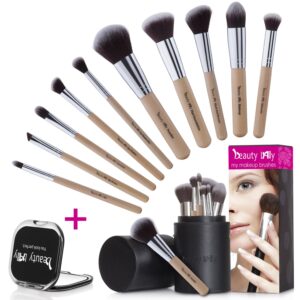 This set of makeup brushes is very nice for the price. The Beauty Lally Makeup Brush Set includes 10 brushes, a compact mirror (regular mirror and magnified mirror), an instruction sheet, and a nice carrying case for the brushes.
The brushes are super soft and fluffy. When I first used the set there was minimal shedding from each brush and I haven't had any more bristles fall out since then. They work very well — much better than brushes or applicators that come with your makeup and just as well as the more expensive brushes I have.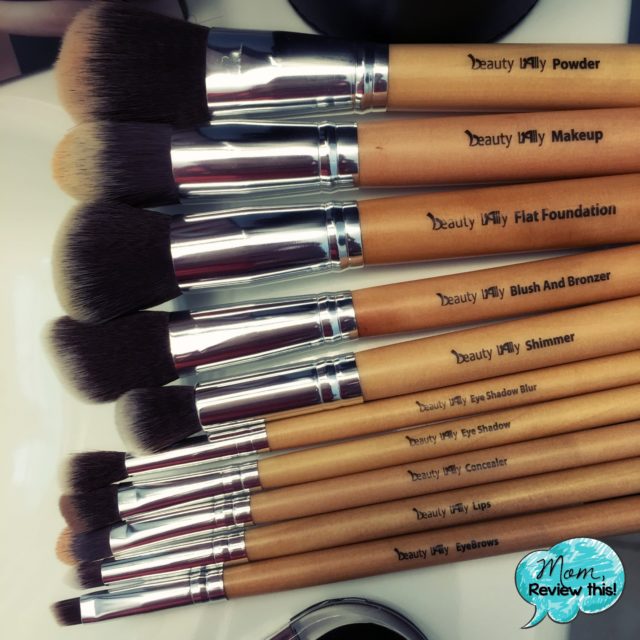 The brush handles are a great size for my hands. I really like how each brush is marked for it's purpose. I honestly can't tell right off what each brush is supposed to be for, so the fact they are marked helped me a lot when first using the set.
The compact mirror is perfect for on-the-go makeup application or reapplying during the day. I also found the brush use guide very helpful.
I really love the nice faux leather cylinder carrying case. It comes with two snap closures to keep the brushes secure if you need to travel with them. The case keeps all the brushes safe from being lost or the bristles from being crushed.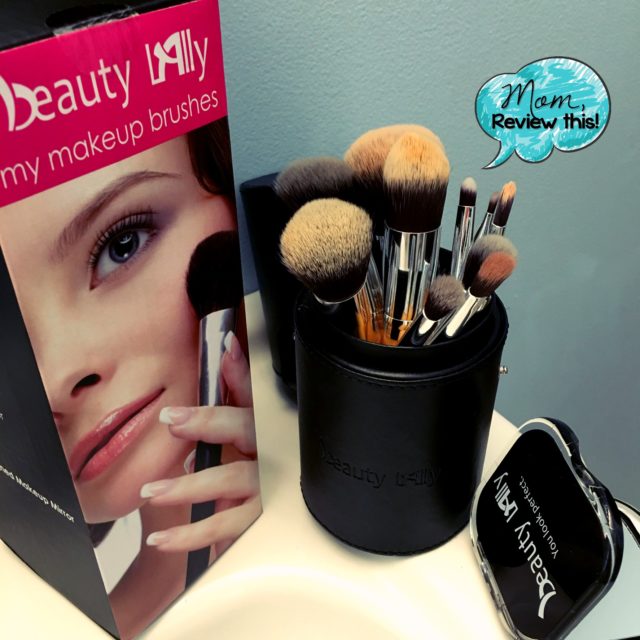 I would recommend this Makeup Brush set to anyone who would like a versatile set of makeup brushes and not break the bank!
I received this makeup brush set free to thoroughly test and give my honest opinion.